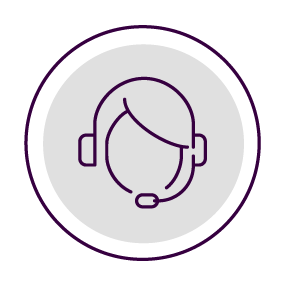 An Admissions Counselor
Can Help You:
Finish your degree sooner | Make college affordable | Create a plan to achieve goals
Fill out our 3-Step form to get started
Expand Your Professional Impact with an Online MPA
The online Master of Public Administration (MPA) program prepares you for career advancement in all levels of government, or local and global service organizations. Our MPA graduates are ready to become skilled public service leaders who work toward improving their communities.
A successful career in public administration hinges on your ability to understand how issues and opportunities affect a diversity of people. Starting with Excelsior's unique set of core courses, you'll learn with your fellow students from across our programs and disciplines to begin your graduate education building connections and expanding your worldview in a suite of three courses focusing on ethical leadership, strategic talent management, and data-driven decision making.
The MPA program will help you master both the personal and the business side of public administration with courses and assignments that show you how to harness information technology, respond to ethical issues, foster constructive collaboration, and more. You will also gain practical experience in honing your presentation skills; developing strategic plans and financial reports; and analyzing data to make better decisions. You will leave the program ready to achieve with a complete professional portfolio ready to present to prospective or current employers.
Making your graduate program experience excellent—meet this faculty program director.
Concentrations
Non-Concentration, Cannabis Control
Fast Facts:
Master's degree holders earn on average $1 million more over a lifetime than those with only a bachelor's degree (Source: Georgetown Center on Education and the Workforce)
---
The average median political scientist salary is $98,350 (Source: BLS)
---
MPA holders can work in health policy, urban planning, and government affairs (Source: Indeed.com)
---
Online MPA Program Details
Of the 30 credits required for the Master of Public Administration, students take 18 credits of core courses, complete 9 credits of elective or concentration courses, and take a 3-credit capstone course.
Core Public Administration Courses: 18 Credits
Ethical Leadership
This interdisciplinary course will develop highly effective transformational leaders in their respective professions who formulate sustainable, ethically sound solutions to practical management problems encountered in a complex global environment. You will learn how to set direction and work with multiple constituencies with divergent needs through an ethical lens that includes social responsibility and the intersections of diversity, culture, and environment, and how these differences affect best practices in management in your discipline.
Strategic Talent Management
This interdisciplinary course will enable you to acquire the skills necessary to strategically lead decisively across all functions in organizations, including recruitment and selection of employees, training and development, performance appraisals, health and safety, labor relations, and change management. You will be introduced to leadership and talent management within and across disciplines and apply strategies to the private, public and not-for-profit sectors. This course will integrate legal, management, and social science research with an action learning-based approach to executive-level leadership education. You will have the opportunity to apply these skills through your own disciplinary lens, and will gain an in-depth understanding of how these skills are applied in other disciplines.
Data Driven Decision Making
This course is an interdisciplinary approach to research methods and is designed to provide you with an introduction to statistical theory and practice. Learn how to research a current issue and interpret statistics for the fields of criminal justice, business, health sciences, and public administration, assuming leadership roles in your discipline.
Introduction to Public Administration Theory and Practice
This course is an introduction to the study and practice of public administration. It provides an overview of the field of public administration, focusing on the function roles of public administration in the political process. It introduces students to concepts and practices in public administration, focusing on accountability and performance. Additionally, this course explores practical application of concepts to current issues to the field of public administration.
Public Management in a Political Environment
Develop your public management and leadership skills by studying the concepts, methods, and procedures involved in managing public organizations. Learn how to diagnose organizational problems and recommend feasible solutions, and increase your understanding of individual, group, and agency politics in the public sector. Course assignments cover: strategic planning; teamwork and group management; stakeholder communication; implementation of leadership initiatives; accountability; employee values; ethical practices in diverse organizations; information technology management; and public administration reforms and privatization.
Public Budgeting and Financial Management
Students examine the key aspects of a public sector budget, from identifying and securing key stakeholder support to identifying state and local funding sources to be allocated based on the needs of an organization. Students also study the theory of budgeting from the public sector perspective, with an emphasis on understanding and applying the principles of financial management.
Concentration: 9 Credits
General Concentration
Students must complete 9 credits from among the following courses:
Mediation
Business Communications
Labor Relations and Conflict Resolution
Communication Strategy For The Health Care Leader
Leadership
Change Management
Grant Writing
Overview Of Homeland Security and Emergency Management
Contemporary Issues in Nonprofit Management
Critical Issues in Public Health
Cannabis Control
The growing cannabis industry is going to impact all aspects of our current societal process. The regulation of cannabis spans from growing, transportation, public health, and city services to new businesses, financing, and supply chains that cross jurisdictional lines. The concentration in Cannabis Control will give you a solid foundation in compliance, risk assessment and cannabis as commerce. Completing all three of these courses will also get you a graduate certificate in Cannabis Control on your way to completing your Master's Degree.
Policy and Compliance
Commerce
Risk Assessment
Capstone in Public Administration: 3 Credits
In this eight-week master's culmination course, you integrate your academic knowledge and practical skills by solving real problems for public and nonprofit organizations and developing recommendations for a specific project design, implementation, and evaluation. You will build toward a final project and presentation showcasing your evaluation and decision-making skills applied to a real-world issue, and leave the program with a complete professional portfolio.
Common Careers with an
Online MPA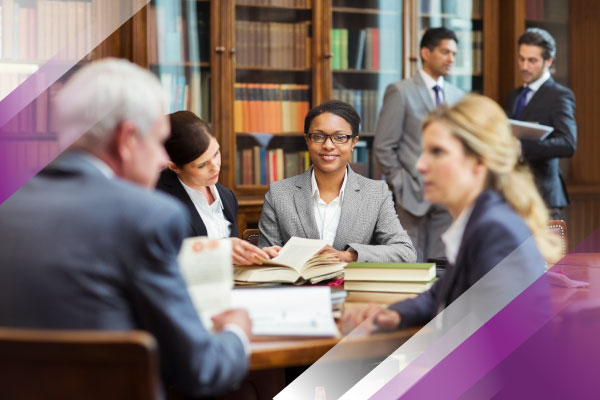 Federal, State, or Municipal Positions
City Manager
Human Resource Manager
IT Administrator
Legislator
Marketing Manager
Policy Analyst
Program Manager
Explore Common Careers
Career Outlooks
City Manager
Help bridge the gap between politics and administration and execute the city council's laws, communicate other decisions, and manage city staff.
Average Yearly Salary:
$109,994
Career Outlooks
Mayor
As the the chief executive officer of a city, the mayor is responsible for the general welfare of the its population.
Average Yearly Salary:
$80,064
Career Outlooks
Public Housing Manager
Works to establish and maintain positive, productive relationships with the community, government agencies, and tenants.
Average Yearly Salary:
$53,465
Career Outlooks
Legislator
Develop, introduce, or enact laws and statutes at the local, tribal, state, or federal level. Includes only workers in elected positions
Average Yearly Salary:
$89,170
Career Outlooks
Policy Analyst
Analyze public policy to identify current or impending problems, create solutions, and evaluate other proposed solutions.
Average Yearly Salary:
$55,163
Career Outlooks
Local Government Administrator
Keep local government councils running smoothly with support on administrative, financial, and human resources tasks.
Average Yearly Salary:
$71,765
Career Outlooks
Urban Planning and Development Director
Organizes and oversees development planning, small area plan development, zoning administration, historic preservation, and demographic/census analysis.
Average Yearly Salary:
$139,609
Previous
Next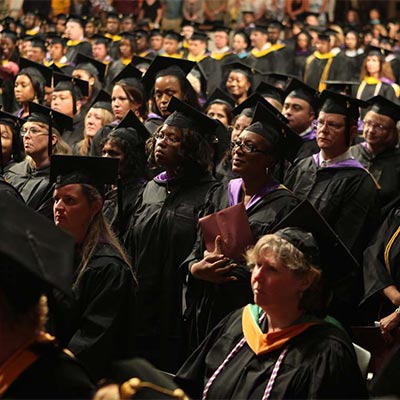 Core subjects like Ethics and Public Administration and Theory have made me a better manager; others like Public Management in a Political Environment and Statistical Analysis for Decision Making have prepared me to participate in senior management teams.
Craig Breverman
MPA, 2019

Recognitions & Accreditations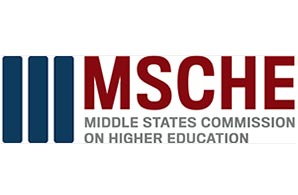 Institutional Accreditation
Excelsior University is accredited by the Middle States Commission on Higher Education, 1007 North Orange Street, 4th Floor, MB #166, Wilmington, DE 19801 (267-284-5011) www.msche.org. The MSCHE is an institutional accrediting agency recognized by the U.S. Secretary of Education and the Council for Higher Education Accreditation (CHEA).
Phase: Accredited
Status: Accreditation Reaffirmed
Accreditation Granted: 1977
Last Reaffirmation: 2022
Next Self-Study Evaluation: 2029-2030
All of Excelsior University's academic programs are registered (i.e., approved) by the New York State Education Department.