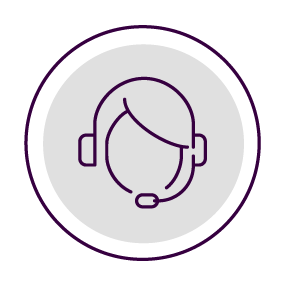 An Admissions Counselor
Can Help You:
Finish your degree sooner | Make college affordable | Create a plan to achieve goals
Fill out our 3-Step form to get started
Strengthen Your Career Options with an Online BS in Business
Advance your career as a manager or corporate leader with this fully online Bachelor of Science in Business program designed for working adults. Gain skills you can use on the job in areas including accounting, business strategy, communication, computer skills, economics, business ethics, finance, global business, leadership, management, marketing, data analysis, and teamwork and cultural diversity.
The bachelor's in business curriculum gives you a broad foundation in liberal arts and sciences and the knowledge you need to create effective business strategies and achieve measurable results for your employer. Coursework teaches you how to read corporate financial statements, analyze business data, create marketing plans, communicate in the workplace, and collaborate with others to complete real-world projects.
If you're looking for an exceptionally flexible way to earn your bachelor's degree, this fully online BS in Business program offers maximum transfer credit and 8-week online business courses. The program is accredited by the International Accreditation Council for Business Education (IACBE).
Concentrations
Finance, General Accounting, General Business, Logistics Management, Management of Human Resources, Marketing
Fast Facts:
A typical BS degree holder will earn $1.19 million over their working lifetime—more than twice as much as a typical high school graduate (Source: The Hamilton Project)
---
The unemployment rate is three times lower for those with a bachelor's degree than for those without (Source: BLS)
---
773,800 jobs in the business and financial sector are expected to be added to the economy by 2026 (Source: BLS)
---
Online BS in Business Program Details
Cornerstone Course
Arts and Sciences Component
Written English Requirement
Humanities

Ethics course
Two elective courses

Social Sciences/History Electives

Microeconomics
Macroeconomics
Three elective courses

Natural Sciences/Mathematics Electives

College Algebra or above
One natural science course
Business Statistics

Arts and Sciences Electives

Organizational Behavior
Quantitative Analysis
Additional credits to reach required credits

Free Electives

INL 102 Information Literacy
Other College-level Credit
Business Component Core Requirements
Financial Accounting
Do you know how to read a financial statement of a publicly traded company? Does your job require you to report whether you're above or below the budget for the year? Do your company's assets cover their expenses and liabilities? In this course, you learn how to manage budgets, read financial statements, and use accounting principles and processes to make business decisions in real-world settings. Gain experience recording common business transactions for service and merchandising proprietorships, preparing basic journal entries for transactions that affect the balance sheet. Topics include financial statement analysis, accounting information systems, operating decisions, financing, ratio analysis of business performance, and internal control features for cash and accounts/notes receivables transactions.
Managerial Accounting
In your career as a manager, you need to be able to identify relevant information and appropriate methods of analysis in problem solving. This course familiarizes you with processes involved with identifying, measuring, analyzing, interpreting, and communicating information in pursuit of organizational goals. Deepen your knowledge of basic unit costs, cost flow management systems and processes, budgeting and performance measurement, and cost analysis and pricing decisions. Understand the difference between costing methods and cost behaviors, study the impact of process/product costing on financial statements and managerial decision-making, and learn how budgeting functions as a planning and control tool.
Introduction to Business Law
Review case studies, analyze key legal issues in business, and learn how legal strategies support business ventures over their expected life cycles. Instruction covers the U.S. legal system and specific areas of law that guide and influence business decisions. By articulating, defending, and critically reflecting on different points of view on the legal process, you examine real-world scenarios in your own case studies. Instructional material covers topics in civil and criminal law, contract formation, criminal liability, defenses, third parties, and breach, commercial sales, negotiable instruments and creditors' rights, agency and business organizations, business entities, partnerships.
Introduction to Computers
Increase your knowledge of computer hardware, application software, operating systems, networking, and the World Wide Web. Course material covers topics in information privacy and security, database management, and ethical and legal issues in information technology. Learn how to create documents in Microsoft Word, calculate formulas in Excel spreadsheets, create Access databases, and produce narrated PowerPoint presentations. Become familiar with the business uses of websites, online software services, and social media platforms.
Business Communication
Develop your workplace communication skills and gain valuable experience developing and recording sales presentations and collaborating on persuasive videos that illuminate the features and benefits of products and services. This class improves your ability to write clear email messages and letters and produce persuasive written reports and proposals. Topics also include internal corporate communication, news releases, group/team communication, and approaches to writing for social media in business contexts, such as LinkedIn profiles.
Management Concepts and Applications
Sharpen the skills needed in the four functions of management (planning, organizing, leading, and controlling) in the workplace. This course introduces the activities involved in strategic management and how to use performance metrics to measure results. Learn how to evaluate an organization's strengths, weaknesses, opportunities, and threats, and conduct useful competitive analysis documents. Readings and assignments cover manager roles and job responsibilities, leadership models, staffing, and managing change.
Marketing Concepts and Application
Deepen your knowledge of the four Ps (product, price, promotion, and placement), market segmentation and differentiation, the marketing mix, and the product life cycle. Gain experience putting together a comprehensive strategic marketing plan for an organization. Material for this class covers business-to-business (B2B) versus business-to-consumer (B2C) commercial transactions, marketing management, market research methods, product planning, distribution channels, pricing strategies, the promotion of products and services in international markets, and careers in marketing.
Principles of Finance
Get familiar with the discipline of corporate finance in this course that covers: financial statements, cash flow, the time value of money, stock and bond valuation, net present value, risk and return, capital budgeting, the cost of capital, financial forecasting and ratio analysis, working capital management, EVA (economic value added) and MVA (market value added) concepts, and trends in corporate finance. Learn how to determine values across time at various discount rates and calculate time value functions, how to use basic ratio tools to interpret financial statements, and how to analyze and solve capital budgeting problems. Prerequisites: Financial accounting, college algebra and statistics, and proficiency performing calculations in Microsoft Excel.
International Business
Learn how economic, political, legal, ethical, and financial environments affect international business operations. This course introduces the challenges and opportunities that globalization presents to business. Study the influence of cultural differences on business strategies, the impact of governmental policies on international trade and investment, foreign development, transnational management, and diplomacy. Coursework covers the growing economic interdependence of nations and its impact on managerial and corporate policy decisions that transcend national boundaries.
Strategic Management Capstone
Draw on your core business knowledge and professional competencies to solve real-world business problems. In this course, you assess your business knowledge and behavioral competencies, complete a workforce behavioral assessment, apply your skills to a real-world capstone project, and complete a summative exam. You are expected to integrate your knowledge of accounting, finance, operations, information technology, marketing, management, and ethics, evaluate your strengths and weaknesses, and develop an action plan. Competencies for this course were developed by faculty and industry experts and validated by industry advisors to ensure course content is aligned with job market requirements.
Finance
The finance concentration can help you obtain employment as a financial analyst, cost engineer, securities analyst, and commercial or investment banking officer in business, financial institutions, government agencies, and nonprofit organizations. Coursework covers global financial markets and banking, financial management of domestic and foreign corporations, financial risk evaluation, and securities and portfolio analysis.
Advanced Financial Management or Advanced Corporate Finance
Financial Markets and Institutions or Money and Banking
Securities Analysis and Investments or Portfolio Management
Cost Accounting
And additional courses such as:

International Finance
Principles of Insurance
Risk Control
Risk Management Concepts and Applications
General Accounting
The accounting concentration covers managerial and public accounting methods. Learn to develop financial systems that help plan and control business activities, and prepare to work independently or with auditing firms to establish the credibility of financial reports and provide expertise in taxation policies and regulations. Career fields include controllership, corporate or managerial accounting, public accounting, internal auditing, and consulting.
Intermediate Accounting I
Intermediate Accounting II
Cost Accounting
Individual and Corporate Taxation (United States Taxation)
Auditing
General Business
If you don't want to earn a finance, accounting, human resource management, or logistics management concentration, you can instead select five business electives.
Logistics Management
Study the strategic and analytic processes involved with procurement, inventory control, management, coordination, maintenance, transportation, and distribution of goods and services. Focus on supply chain and project management concepts, risk management, quality control, warehousing, and distribution, and learn to prioritize cost reduction, risk, and maximized profits for logistics operations. Prepare for jobs in production planning, inventory management, manufacturing management, global distribution, and logistics management, and employment in any organization whose success depends on global fulfillment.
Business Supply Chain Management
Lean Logistics
Transportation, Warehousing, and Distribution
Two of the following courses:

Purchasing
Inventory Management
Operations Management
Quality Control
Project Management
Management of Human Resources
Learn to manage individuals and groups in corporations, government agencies, and nonprofits and create a work environment in which employees and the organization achieve their performance goals. Employment opportunities in this area fall in fields such as human resource management, labor and industrial relations, and personnel administration.
Managing Human Resources
Managing Diversity in the Workplace
Three of the following courses:

International Human Resource Management
Labor Relations
Women in Business
Business Leadership
Recruitment and Selection
Human Resource Technology
Marketing
Learn the activities and strategies that shift products and services from vendors to consumers and how to use research to forecast trends and analyze markets. Gain insight into and evaluate consumer behavior and promotional policy and determine any ethical implications. This concentration prepares you for the marketing manager role, working at tactical and strategic levels within organizations.
Consumer Behavior
Marketing Management
Market Research
Additional credit from such courses as adverting, distribution channels management, international marketing, retail/wholesale management, sales management, and other related courses with approval.
Apply discipline-specific concepts and methodologies to identify, analyze, and solve business problems.
Demonstrate desire and commitment to remain current with and adaptive to changing business conditions through continuous learning and self-improvement.
Demonstrate independent and critical thinking, function effectively in team-oriented settings, and maintain a high level of performance in a professional business environment.
Communicate effectively, orally and in writing, in a professional business environment.
Behave ethically and professionally in business and society.
Demonstrate and utilize leadership principles in one's chosen career field.
Common Careers with an
Online BS in Business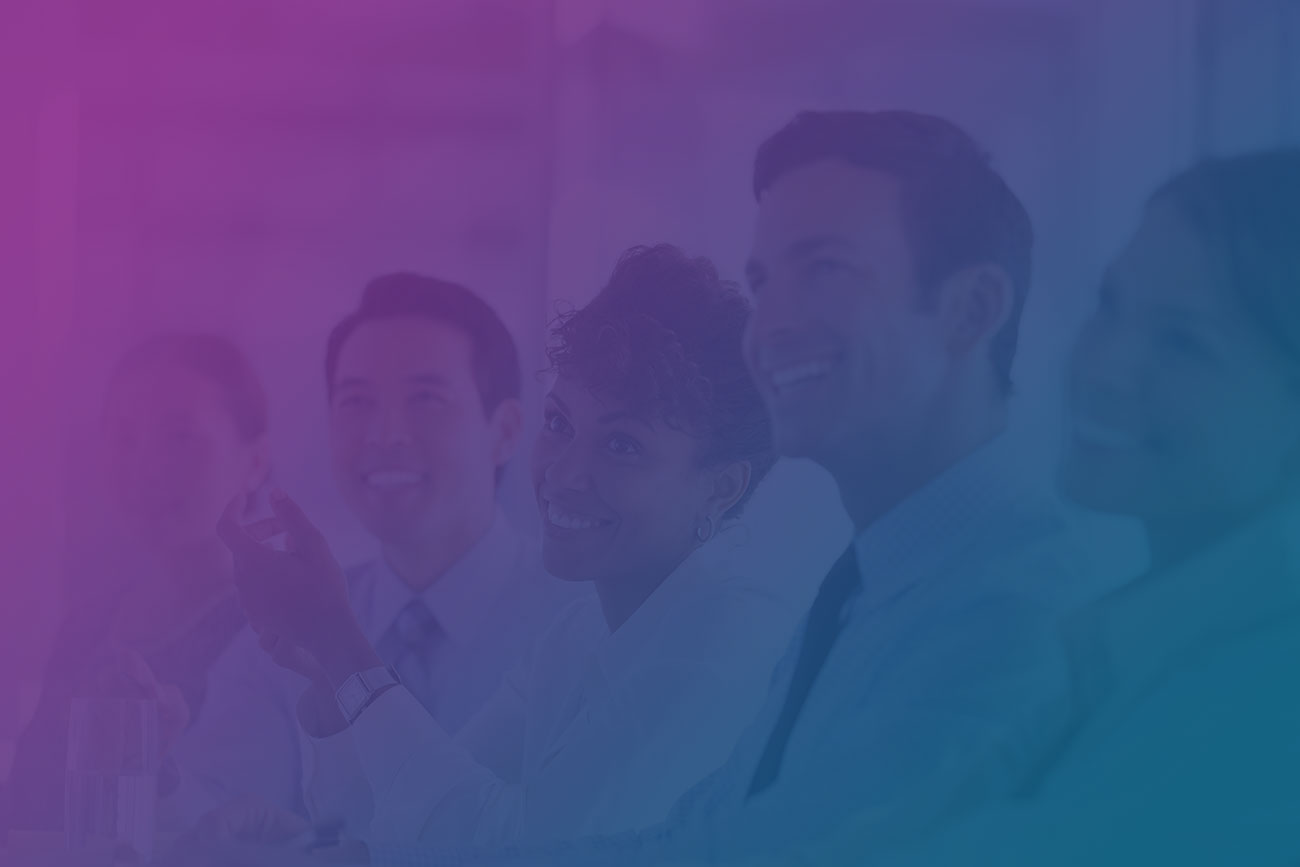 Accountant
Financial Analyst
Human Resource Manager
Marketing Manager
Public Relations Specialist
Supply Chain Manager
Systems Analyst
Explore Common Careers
Career Outlooks
Copywriter
Find out if you have the "write stuff" for this creative career.
Average Yearly Salary:
$69,510
Career Outlooks
Marketing Manager
Develop strategies and monitor trends to maximize your company's market share.
Average Yearly Salary:
$133,380
Career Outlooks
Media Buyer
Negotiate the best price, quality and placement of advertisements.
Average Yearly Salary:
$50,492
Career Outlooks
Media Planner
Strategize the right media mix to maximize your company's exposure.
Average Yearly Salary:
$51,874
Career Outlooks
Financial Advisor
Help others manage their money and plan their financial futures.
Average Yearly Salary:
$94,170
Career Outlooks
Supply Chain Analyst
Use data to recommend new methods for improving the production and transportation of a company's products
Average Yearly Salary:
$77,040
Career Outlooks
Social Media Specialist
Engage followers and build your brand's reputation online.
Average Yearly Salary:
$56,770
Career Outlooks
Project Manager
Take ownership of a project's processes from start to finish.
Average Yearly Salary:
$85,000
Career Outlooks
Office Manager
Keep daily business operations running smoothly and efficiently.
Average Yearly Salary:
$69,653
Career Outlooks
Business Analyst
Identify areas of improvement to increase efficiency and strengthen processes.
Average Yearly Salary:
$100,000
Career Outlooks
Human Resources Manager
Be the crucial link between an organization's management and its employees.
Average Yearly Salary:
$100,000
Career Outlooks
Business Consultant
Help companies achieve their goals in sales, IT, finance, operations, and more.
Average Yearly Salary:
$77,537
Career Outlooks
Project Coordinator
Manage project tasks, timelines, and budgets to help teams stay on track.
Average Yearly Salary:
$60,000
Career Outlooks
HR Generalist
Take care of the day-to-day operations of any busy HR department.
Average Yearly Salary:
$56,969
Career Outlooks
Recruitment Manager
Attract talent and match the best people to their best professional fit.
Average Yearly Salary:
$94,025
Career Outlooks
Employee Experience Director
Create a workplace where every employee feels valued, connected, and inspired.
Average Yearly Salary:
$102,997
Career Outlooks
Logistics Engineer
Use technical and scientific knowledge to develop solutions for the manufacturing and distribution of products.
Average Yearly Salary:
$77,030
Previous
Next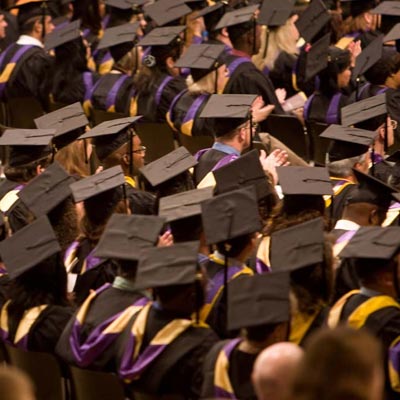 I had the opportunity to replace an employee who recently retired. After six months, I was promoted. Without my bachelor's degree, I wouldn't be in this position right now.
Adrienne Mason
Bachelor of Science in Business
2011
Recognitions & Accreditations