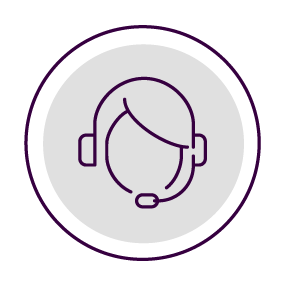 An Admissions Counselor
Can Help You:
Finish your degree sooner | Make college affordable | Create a plan to achieve goals
Fill out our 3-Step form to get started
Develop Expertise and Boost Your Career with an Online MS in Criminal Justice
This fully online Master of Science in Criminal Justice will help you advance your career by developing expertise in the administration of criminal justice, homeland security, and emergency management agencies in the United States.
The ability to understand multiple perspectives and make ethical decisions are skills that can elevate a passion for criminal justice into a lasting career. In Excelsior's unique set of core courses, you'll learn with your fellow students from across our programs and disciplines to begin your graduate education building connections and expanding your worldview in a suite of three courses focusing on ethical leadership, strategic talent management, and data-driven decision making.
Course work and assignments teach you how to address legal and ethical dilemmas in the workplace, analyze crime statistics, and how to develop effective crime-fighting strategies based on your findings. Study the police, courts, corrections, and the history of criminology as you conduct criminal justice research projects and write data-based reports that can be used to create new or improved public policies.
By the end of the program, you'll know how to apply your knowledge to the workplace and understand the criminal justice implications of legal issues related to constitutional law.
Making your graduate program experience excellent—meet this faculty program director.
Concentrations
Homeland Security and Emergency Management or Without Concentration, Cannabis Control
Fast Facts:
The average median criminal investigator salary is $83,320 (Source: BLS)
---
Employment of criminal forensics experts is projected to grow 17 percent from 2016 to 2026 (Source: BLS)
---
Master's degree holders can work in the legal, non-profit, and government professions (Source: BLS)
---
Online MS in Criminal Justice Program Details
Of the 30 credits required for the Master of Science in Criminal Justice, students must complete interdisciplinary study in criminal justice that includes 18 credits of core requirements, 9 credits in a concentration, and the 3-credit capstone.
Core Courses: 18 Credits
Ethical Leadership
This interdisciplinary course will develop highly effective transformational leaders in their respective professions who formulate sustainable, ethically sound solutions to practical management problems encountered in a complex global environment. You will learn how to set direction and work with multiple constituencies with divergent needs through an ethical lens that includes social responsibility and the intersections of diversity, culture, and environment, and how these differences affect best practices in management in your discipline.
Strategic Talent Management
This interdisciplinary course will enable you to acquire the skills necessary to strategically lead decisively across all functions in organizations, including recruitment and selection of employees, training and development, performance appraisals, health and safety, labor relations, and change management. You will be introduced to leadership and talent management within and across disciplines and apply strategies to the private, public and not-for-profit sectors. This course will integrate legal, management, and social science research with an action learning-based approach to executive-level leadership education. You will have the opportunity to apply these skills through your own disciplinary lens, and will gain an in-depth understanding of how these skills are applied in other disciplines.
Data Driven Decision Making
This course is an interdisciplinary approach to research methods and is designed to provide you with an introduction to statistical theory and practice. Learn how to research a current issue and interpret statistics for the fields of criminal justice, business, health sciences, and public administration, assuming leadership roles in your discipline.
Comparative Justice
A critical examination of the history, significance, and method of comparing and contrasting global criminal justice with those prevailing in the United States. Moreover, the course gives students significant understanding that no system is perfect and each has their own strengths and challenges—a sound model. Students elaborate on methods of evaluation of the individual system from a law enforcement leadership perspective by systematically comparing the criminal justice systems and examine both what works and doesn't work dependent upon the overall circumstances—relative to cultural and historical contexts. Students digest how each balance individual rights and the necessity for order maintenance.
The Pillars of Criminal Justice
Examine criminal justice issues from the perspectives of the three pillars (law enforcement, courts, and corrections) to see how they work together to affect change in society. Through the lens of current issues, theory, policy, and ethics the course will explore how actions taken by different components of the criminal justice system interact and play out in society. Students will have the opportunity to respond to events as a leader of each of the pillars.
Legal and Constitutional Issues
This course examines some of the more important legal and constitutional issues facing criminal justice practitioners. Topics such as the roles of the courts in our judicial system, the powers entrusted to the separate branches of our government, 1st and 2nd Amendment rights and guarantees, 4th, 5th and 6th Amendment protections and issues faced by the various players in the criminal justice system, and restrictions on employee freedom of speech will be discussed. The course also addresses lying and decision in criminal justice and racial prejudice and discrimination.
Non-concentration: 9 Credits
Students must complete 9 credits from among the following courses:
Corrections
Law Enforcement
Overview of Justice Administration
Risk Assessment in Homeland Security
Crisis Management in a Public Forum
Terrorism and Counterterrorism
Overview: Homeland Security and Emergency Management
Mental Health Issues in Criminal Justice
Human Trafficking
Homeland Security and Emergency Management: 9 Credits
Courses in this concentration examine domestic and international issues and trends and their impact on criminal justice. Students will analyze and evaluate homeland security issues as they relate to criminal justice. Courses include:
Terrorism and Counterterrorism
Overview: Homeland Security and Emergency Management
Risk Assessment in Homeland Security
Cannabis Control: 9 credits
The growing cannabis industry is going to impact all aspects of our current societal process. The regulation of cannabis spans from growing, transportation, public health, and city services to new businesses, financing, and supply chains that cross jurisdictional lines. The concentration in Cannabis Control will give you a solid foundation in compliance, risk assessment and cannabis as commerce. Completing all three of these courses will also get you a graduate certificate in Cannabis Control on your way to completing your Master's Degree.
Policy and Compliance
Commerce
Risk Assessment
Criminal Justice Capstone: 3 Credits
In this eight-week culmination course, you demonstrate skills and knowledge gained in this program by discussing, researching, analyzing, and writing about critical issues in criminal justice theory and policy. Examine topics such as the racial implications of "midnight basketball" and the Violent Crime Control and Law Enforcement Act of 1994, the influence of crime rates and trends identified in the Transactional Records Access Clearinghouse (TRAC) on federal sentencing, implications of the Patriot Act, and validity and reliability in applied social science research. Assignments include a final research project and slide presentation, and exploration of career planning resources.
The capstone is an intense and rewarding course that enables you to network and make professional connections that help you advance your current career or move into a new position.
Common Careers with an
Online MS in Criminal Justice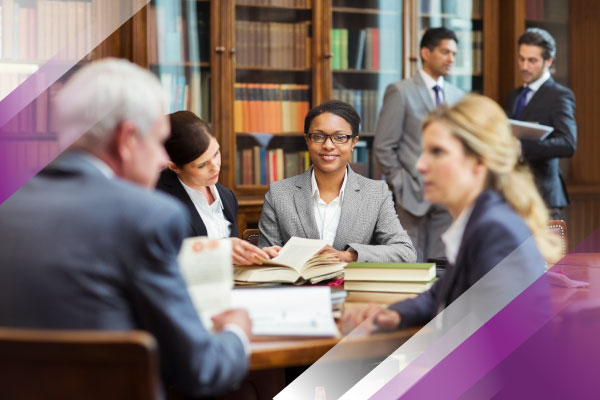 Correctional Officer Supervisor
Criminologist
District Attorney or Attorney General Investigator
Emergency Management Director
Forensic Examiner
Forensic Psychologist
Police and Detective Supervisor
Supervisory Criminal Investigator
Explore Common Careers
Career Outlooks
Correctional Officer Supervisor
Directly supervise and coordinate activities of correctional officers and jailers.
Average Yearly Salary:
$62,220
Career Outlooks
Criminologist
Collect and analyze data surrounding crime, ultimately providing insights and solutions to prevent crime in a community.
Average Yearly Salary:
$50,000
Career Outlooks
District Attorney Investigator
Conduct investigations to accumulate valid evidence to assist in the legal work of the District Attorney's Office
Average Yearly Salary:
$75,000
Career Outlooks
Forensic Examiner
Investigate, record, analyze, and gather evidence to ensure crimes are solved accurately.
Average Yearly Salary:
$61,930
Career Outlooks
Forensic Psychologist
Apply psychological knowledge and methods to help answer legal questions.
Average Yearly Salary:
$72,828
Career Outlooks
Supervisory Criminal Investigator
Prepare reports based on analysis of evidence developed during investigations and make recommendations for appropriate action.
Average Yearly Salary:
$73,966
Career Outlooks
Detective Supervisor
Coordinate the investigation of criminal cases, offer guidance and expertise to investigators, and ensure that proceedings are conducted in accordance with laws and regulations.
Average Yearly Salary:
$70,305
Career Outlooks
Border Patrol Agent
Detect, prevent, and apprehend criminals at or near the 6,000 miles international land borders and 2,000 miles of coastal borders.
Average Yearly Salary:
$54,561
Career Outlooks
District Attorney Investigator
Conduct investigations to accumulate valid evidence to assist in the legal work of the District Attorney's Office
Average Yearly Salary:
$$75,000
Previous
Next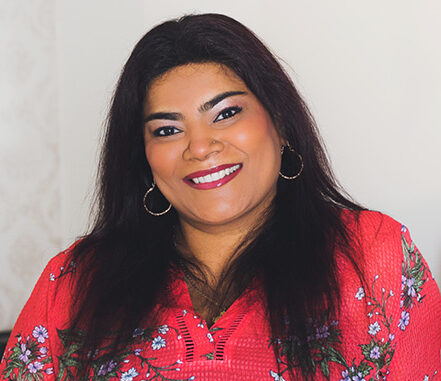 My degree has unlocked many professional doors and has armed me with all the necessary tools needed to succeed in my current role as well as to pursue other executive/managerial roles.
Amanda Alfred
Master's Graduate, 2017

Recognitions & Accreditations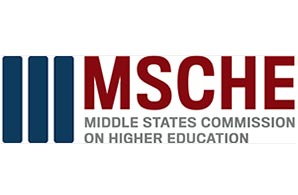 Institutional Accreditation
Excelsior University is accredited by the Middle States Commission on Higher Education, 1007 North Orange Street, 4th Floor, MB #166, Wilmington, DE 19801 (267-284-5011) www.msche.org. The MSCHE is an institutional accrediting agency recognized by the U.S. Secretary of Education and the Council for Higher Education Accreditation (CHEA).
Phase: Accredited
Status: Accreditation Reaffirmed
Accreditation Granted: 1977
Last Reaffirmation: 2022
Next Self-Study Evaluation: 2029-2030
All of Excelsior University's academic programs are registered (i.e., approved) by the New York State Education Department.