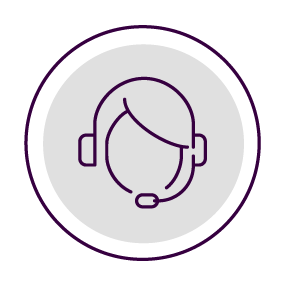 An Admissions Counselor
Can Help You:
Finish your degree sooner | Make college affordable | Create a plan to achieve goals
Fill out our 3-Step form to get started
Advance Your Health Care Career with an Online Associate Degree
If you're looking for a degree that can help you obtain employment or advance your career in health care, this fully online Associate in Science in Health Sciences degree program will expand your medical vocabulary, improve your communication skills, and provide you with a solid understanding of the U.S. health care system.
In the core associate in health science courses, you gain skills needed for entry-level jobs in medical office administration, health insurance member services, community health services, medical billing management, and human resources. Instruction covers topics in private, nonprofit, and public (Medicaid and Medicare) health insurance and financing; health provider education and licensing; federal health care legislation and regulation compliance; health care delivery settings; and electronic medical records.
This online health science associate degree program is especially suited to veterans and servicemembers with some military medical education; licensed practical nurses or vocational nurses (LPNs or LVNs) looking to earn a non-nursing health science associate degree; people working in medical billing and medical coding in health insurance organizations; and allied health professionals who need a degree to further their career.
You can apply all the credits from this associate degree to Excelsior University's Bachelor of Science in Health Sciences and a total of 50 credits toward Excelsior University's Bachelor of Science in Health Care Management.
Fast Facts:
2.4 million new health care jobs are expected to be added by 2026 (Source: BLS)
---
Health care occupations earn 58 percent more than the average median wage (Source: BLS)
---
AS degree holders are prepared for entry into a variety of health care career paths
---
Online AS in Health Sciences Program Details
60 credits are required for the Associate in Science in Health Sciences.
Cornerstone Course
Written English Requirement
Ethics: Health Care Ethics Suggested (HSC 214 Ethics and the Health Professions)

HIS 214 Ethics and the Health Professions or HSC 312 Ethics of Health Care
Humanities elective

Social Sciences

Lifespan Developmental Psychology
Social science elective

Natural Sciences and Mathematics

Natural science supportive of health sciences (minimum 2 credits)
Mathematics (minimum 2 credits)
Additional courses to reach required credits

Information Literacy
Arts and Sciences Electives
Applied Professional and/or Additional Arts and Sciences Courses
Capstone Course
The Health Sciences Component provides you with a solid knowledge base in the health sciences field.
Core Health Science Courses
Medical Terminology
This course introduces you to the medical language that's necessary to every career in health care. As you become familiar with medical reporting style guidelines established by the American Association of Medical Transcription (AAMT), you learn how to read and pronounce medical terms. After this course, your working vocabulary will include terminologies of disease, pharmacology, and biological systems in human anatomy and physiology, and you'll know how to use these terms correctly while writing and talking in health care settings.
Health Care in the United States
Learn how the U.S. health care and health insurance systems work, and how your work fits into the bigger picture. This course covers the ways public, for-profit, and nonprofit organizations deliver, finance, and manage health care services. Topics include: federal regulations such as the Affordable Care Act; access disparity; Medicaid, Medicare, and private health insurance systems; electronic medical records and medical office information technology; quality and safety in health care settings; and careers in licensed and non-licensed health care professions.
Professionalism in Health Care
Learn best practices for communicating with co-workers, clients/consumers, and families; resolving workplace conflict; planning your professional development; improving your cultural competence with diverse populations; and responding to fraud, malpractice, safety, and negligence. Instruction also covers organizational policy, patient rights, informed consent, and the Health Insurance Portability and Accountability Act (HIPAA).
Health Science Electives
You may be able to satisfy your health sciences electives requirement with credit awarded for your health care license or certification or prior coursework/transfer credits in a health science discipline. Visit the Credit for Health Care Credentials page to learn more.
Sample health science electives at Excelsior University include courses such as:
Anatomy and Physiology (I and II)
Introduction to Health Care Management
Spanish Communication for the Health Care Professions
Why We Overeat: Perspectives on Nutrition
Sex, Gender, and Health
Addictions in America
Health in the News
Biology of Health and Disease
Associate Health Sciences Capstone
This course assesses the knowledge you gained through the associate health science program curriculum. Explore the health care delivery system as it relates to specific health care professions, and exercise and refine your communication skills through activities such as resume writing and responding to interview questions.
Common Careers with an
Online AS in Health Sciences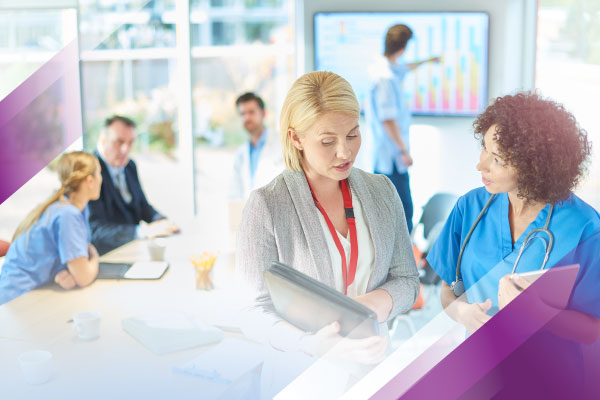 Billing Coordinator
Billing Supervisor
Health Information Specialist
Human Resource Specialist
Medical Office Manager
Patient Relations Manager
Explore Common Careers
Career Outlooks
Medical Coder
Analyze all parts of a patient's file including tests, consultations, in-office procedures, and medications.
Average Yearly Salary:
$45,240
Career Outlooks
Medical Biller
Ensure the patient, medical office, and insurance company are paid and are paying for the correct services.
Average Yearly Salary:
$44,400
Career Outlooks
Health Information Specialist
Compile, process, and maintain patient files into electronic health records systems.
Average Yearly Salary:
$46,660
Career Outlooks
Medical Office Manager
Manage patient records, handle payrolls, billings and office budgets as well as hire and train administrative personnel.
Average Yearly Salary:
$51,104
Career Outlooks
Patient Relations Coordinator
Act as a liaison between patients, families, and the healthcare organization to support patient-centric care delivery.
Average Yearly Salary:
$78,200
Career Outlooks
Certified EKG Technician
Monitor heart function using an electrocardiograph.
Average Yearly Salary:
$40,700
Previous
Next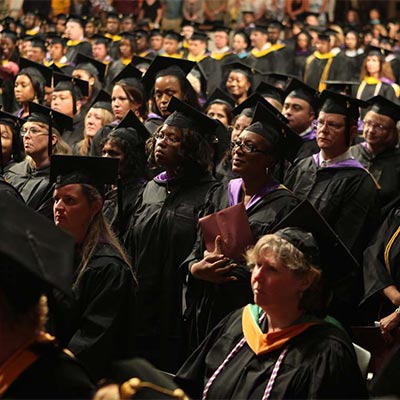 Excelsior gave me the opportunity to follow my dreams … there's no time frame on getting your education.
Caleen Oliver
Bachelor of Science, 2015

Recognitions & Accreditations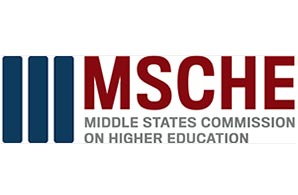 Institutional Accreditation
Excelsior University is accredited by the Middle States Commission on Higher Education, 1007 North Orange Street, 4th Floor, MB #166, Wilmington, DE 19801 (267-284-5011) www.msche.org. The MSCHE is an institutional accrediting agency recognized by the U.S. Secretary of Education and the Council for Higher Education Accreditation (CHEA).
Phase: Accredited
Status: Accreditation Reaffirmed
Accreditation Granted: 1977
Last Reaffirmation: 2022
Next Self-Study Evaluation: 2029-2030
All of Excelsior University's academic programs are registered (i.e., approved) by the New York State Education Department.