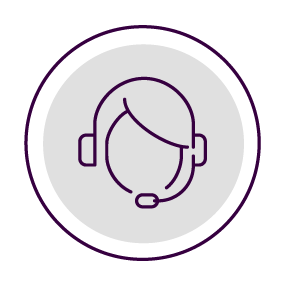 An Admissions Counselor
Can Help You:
Finish your degree sooner | Make college affordable | Create a plan to achieve goals
Fill out our 3-Step form to get started
Expand Your Career Potential with an Online Bachelor's in Health Sciences
The fully online bachelor's in health sciences program covers the scope of responsibilities related to a spectrum of health care careers, and teaches you how to succeed as an employee in treatment centers, public health agencies, hospitals, long-term care facilities, and other medical service or nonclinical health organizations.
Learn how to foster behavioral change and empower clients to maintain optimum health and wellness throughout their life span. In this flexible online program, you learn to help people overcome obstacles to wellness by applying strategies that support the health of individuals and communities. Study approaches to stress reduction, nutrition, physical fitness, treatment of obesity and addictions, and management of chronic illnesses. Course modules also explore career opportunities and health and wellness coaching credentials.
In your core health sciences curriculum, you learn about the organization, purpose, and quality of U.S. health care and insurance provider systems, and master subjects you need to know on the job: state health care policies and federal regulations; cultural competencies for working with diverse clients and coworkers; and strategic approaches to regional health issues.
Over the course of this program, you also develop interpersonal communication and critical reasoning skills that enable you to express your thoughts and ideas in writing, prepare informative reports, and interact professionally with clients, colleagues, executives, and direct reports in health care organizations.
Undergraduate Areas of Emphasis
Health and Wellness, Management, Public Health, No Emphasis Option
Fast Facts:
Health care industry employment is projected to grow 18 percent by 2026 (Source: BLS)
---
BS degree holders earn, on average, 17 percent more than those with no degree (Source: BLS)
---
Health Sciences degree holders can be found in careers as diverse as athletic trainer, medical assistant, and nutritionist
---
Online BS in Health Sciences Program Details
120 credits are required for the Bachelor of Science in Health Sciences.
Cornerstone Course
Written English Requirement
Humanities

Ethics (minimum of 2 credits)
Humanities electives

Social Sciences
Natural Sciences and Mathematics

Natural science supportive of health sciences (minimum 2 credits)
Statistics (minimum 2 credits)
Additional courses

Arts and Sciences Electives
INL 102 Information Literacy
The health sciences component provides you with a strong foundation in the health care field and offers the opportunity to choose an area of emphasis to develop knowledge in a specific area.
Core Health Sciences Courses
Writing and Communication in the Health Science Professions
This course covers professional writing, speaking, and presentation skills that help you succeed in interviews for health care jobs and clearly communicate with clients, co-workers, and supervisors in health organizations. Learn how to write concise and persuasive summaries and reports; how to use best practices to inform communication with clients, colleagues, supervisors, and community members; how to manage meetings; how to design and talk through visual presentations; and how to interact with diverse groups.
Health Care Issues in Culturally Diverse Populations
Discover how cultural diversity relates to health, illness, and the health care delivery system. Learn how to create more inclusive health organizations and services that respect religious, racial, ethnic, gender identity, sexual orientation, socioeconomic, disability, regional, and other differences.
Research Methods
During this course you will investigate how research is conducted in the social sciences. You will learn research methods and techniques that you are likely to come across in your professional and personal lives. Throughout the course, you will have opportunities to apply the different research methods and techniques that you have learned. Lastly, you will leave the course with an understanding of research methods that will give you the knowledge and skills needed to gather, evaluate, and apply information and research findings.
Introduction to Health Care Delivery Systems
In this comprehensive overview, you study the U.S. health care delivery system continuum from prevention to individualized clinical health care. Topics include the history of American health care and insurance systems and organizations; government health care costs, financing, and federal reform; safety and health care provider quality assurance; access to services; workforce issues and collaboration in the health care industry; and emerging issues and trends in public health, allied health, and nursing careers.
Introduction to Health Care Informatics
This multidisciplinary undergraduate course surveys the role of information management systems in health care. Course material covers electronic health records and clinical systems; database structures; patient privacy policy and regulations; telehealth services and government health information exchange; health data security strategies; and consumer mobile health technology and wearable health devices. Learn more about jobs in informatics and bioinformatics and genetics and genomics research in consumer health, public health, and dental health.
Health Sciences Electives (Lower Level or Upper Level)
Elective requirements may be satisfied by prior coursework in radiology, dental hygiene, cardiovascular technology, pharmacy technology, nursing, medical laboratory technology, related arts and sciences subjects, or credit awarded for approved licenses and certifications. Visit the Credit for Health Care Credentials page to learn more.
Area of Emphasis (Choose One)
Health and Wellness
Prepare for a career as a holistic health coach, health educator, personal fitness trainer, or wellness counselor with an emphasis in health and wellness. Learn about the impact of nutrition, exercise, natural healing, spirituality, and lifestyle on human physiology and psychology, and how certain behaviors can contribute to optimum health and well-being.
Health and Wellness
Two approved upper-level courses, such as Exercise for Health; Mind, Body, Health; Introduction to Health Coaching; Nutrition for Wellness; Managing Stress
Management
Develop leadership skills in the business of health care by choosing this emphasis in management. Online courses in this area provide instruction in administrative and managerial work. Learn how to prepare a budget, how to monitor worker safety and staffing practices, how to make ethical decisions as a health care manager, and how to approach employee relations and internal communication in health care settings.
Budget and Finance in Health Care Organizations
Management of Human Resources in Health Care Organizations
Leadership and Management in Health Care Seminar
Public Health
The emphasis in public health increases your understanding of disease prevention, population health protection, and public health promotion strategies. Required courses prepare you for jobs in government health agencies, health research labs, community organizations, and nonprofit service organizations.
Introduction to Epidemiology
Principles of Public Health
Public health elective course
No Emphasis Option
Create your own emphasis by exploring different health science-related subjects or applying additional credit to satisfy the requirement.
Bachelor's in Health Sciences Capstone
In this end-of-program capstone course of the Bachelor of Sciences in Health Sciences curriculum, you work individually and as part of a team to apply what you've learned to analyze cases in health care and propose evidence-based solutions in written reports and persuasive audio-visual presentations. During the last three weeks, you learn how to interview for jobs and prepare a career development plan for continuing your studies in a graduate program or gaining employment or advancing in health care organizations.
Common Careers with an
Online BS in Health Sciences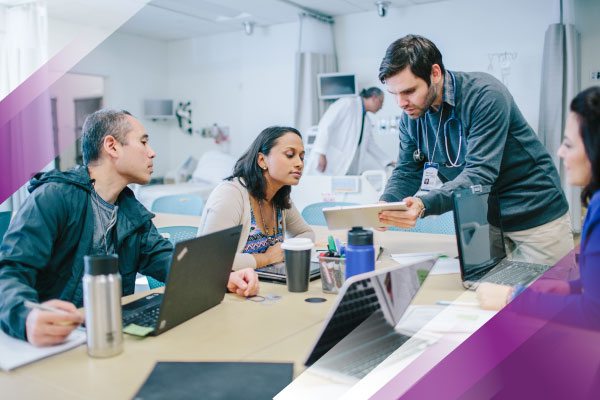 Ancillary Services Manager
Community Health Educator
Health Care Financial Manager
Health Program Administrator
Medical Billing Manager
Patient Safety and Quality Improvement Coordinator
Explore Common Careers
Career Outlooks
Community Health Worker
Help promote a healthy lifestyle within a community by educating individuals to adopt healthy behaviors and habits.
Average Yearly Salary:
$42,000
Career Outlooks
Occupational Health Worker
Promote health and safety, prevent injury on the job, improve environmental conditions, and educate employees.
Average Yearly Salary:
$79,054
Career Outlooks
Health Program Administrator
Assist in the administration of wellness programs and activities designed to improve health and wellbeing.
Average Yearly Salary:
$65,442
Career Outlooks
Health Care Financial Manager
Conduct a thorough analysis of business performance and help healthcare organizations stay in compliance with changing laws.
Average Yearly Salary:
$139,720
Career Outlooks
Pharmacy Technician
Organizes medications for pharmacists by reading medication orders and prescriptions, preparing labels, and calculating quantities.
Average Yearly Salary:
$42,132
Previous
Next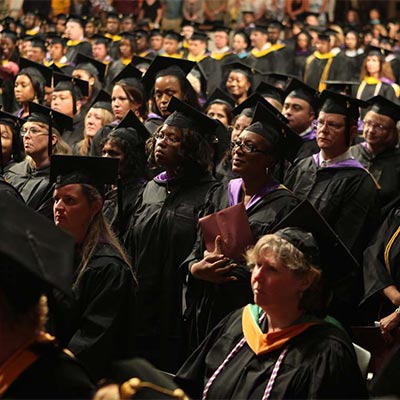 Excelsior gave me the opportunity to follow my dreams … there's no time frame on getting your education.
Caleen Oliver
Bachelor of Science, 2015

Recognitions & Accreditations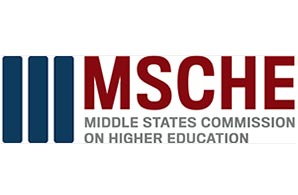 Institutional Accreditation
Excelsior University is accredited by the Middle States Commission on Higher Education, 1007 North Orange Street, 4th Floor, MB #166, Wilmington, DE 19801 (267-284-5011) www.msche.org. The MSCHE is an institutional accrediting agency recognized by the U.S. Secretary of Education and the Council for Higher Education Accreditation (CHEA).
Phase: Accredited
Status: Accreditation Reaffirmed
Accreditation Granted: 1977
Last Reaffirmation: 2022
Next Self-Study Evaluation: 2029-2030
All of Excelsior University's academic programs are registered (i.e., approved) by the New York State Education Department.