Progress in Your Career and Earn Your AS in Criminal Justice Online
Develop your career in law enforcement, corrections, probation and parole, inmate rehabilitation, juvenile corrections, fraud detection, or crime scene investigation with this fully online Associate in Science in Criminal Justice program.
Learn about criminal justice occupations, job search tools, and career development resources as you gain relevant skills studying the criminal justice and legal processes involved in arrest, adjudication, sentencing, probation, incarceration, parole, and inmate release.
This fully online program introduces you to law enforcement, the courts, corrections, and juvenile justice systems in the United States. Instruction covers best practices in police-community relations and use of technology in the field.
Fast Facts:
AS degree holders earn on average, 64 percent more than those with no degree (Source: BLS)
---
The average median police detective salary is $62,960 (Source: BLS)
---
Employment in law enforcement is projected to grow 7 percent from 2016 to 2026 (Source: BLS)
---
Online AS in Criminal Justice Program Details
Cornerstone Course
Written English Requirement
Ethics
Humanities
Social Sciences/History
Natural Sciences/Math (must include at least 2 credits in each)
Information Literacy
Core Criminal Justice Courses
Introduction to Criminal Justice
This course introduces you to the history, organizational structure, and laws and legal procedures of criminal justice in the United States. Learn about the full spectrum of police, courts, corrections, and juvenile justice systems, and processes from criminal arrest to conviction, incarceration, and reentry into society. Readings and assignments delve into topics such as: the limitations of policework in relation to constitutional law; individual rights versus public order; criminal law; definitions and measurement of crime; plea bargaining; probation; court trials and sentencing processes; prisons and jails; parole; and community corrections.
Introduction to Law Enforcement
Study the evolution of law enforcement agencies, the roles and purposes of law enforcement officers in American society, and legal issues and challenges that officers face in peacekeeping, patrol, and order maintenance. Learn about criminal justice jobs and employee recruitment, hiring, and training, and gain managerial and leadership skills. Course material covers how to develop crime reduction strategies; how to foster positive community relations; the causes and prevention of corruption; and how to maintain individual and organizational accountability.
Introduction to Corrections
This course covers the history, organization, and functions of corrections in the U.S. criminal justice system. Learn the differences between criminal punishment, institutional treatment, offender rehabilitation, community-based corrections, and criminal diversion and intermediate sanctions. Topics include: probation; sentencing and appeals; plea bargaining; alternatives to incarceration; state, local, federal, and private prison systems; management of correctional facilities; and juvenile and special category offenders.
Multicultural Issues in Criminal Justice
Multiculturalism is a primary issue in society today, both in general, and more specifically, the criminal justice system. This course will focus on the diversity of cultural groups as well as cultural differences and awareness, and their impact on the criminal justice system. Views from both the role of a practitioner and from the perspective of an offender will be addressed.
Criminal Procedure and Evidence
Learn about the processes involved in searching and seizing evidence, property, and persons; obtaining warrants for arrest and detention; interviewing and interrogation; acquiring confessions, admissions, and self-incrimination; and eyewitness identification. Course material also covers the fourth, fifth, sixth, and eighth constitutional amendments and pre-trial and trial procedures, including the admissibility of evidence in court proceedings.
Criminal Justice Capstone (Associate Degree)
In this criminal justice capstone course, you synthesize everything you've learned about legislative, law enforcement, judicial, and correctional systems in the United States. Apply your knowledge of major sociological and psychological theories of crime, increase your knowledge of diversity and social demographics, and learn how to make ethical decisions in the workplace. In addition, you explore the specific criminal justice jobs and career paths you want to pursue after earning this degree.
This curriculum requires 30 credits beyond arts and sciences foundation courses (8 credits) that can be satisfied with core courses, applied professional credits, and/or electives.
Common Careers with an
Online AS in Criminal Justice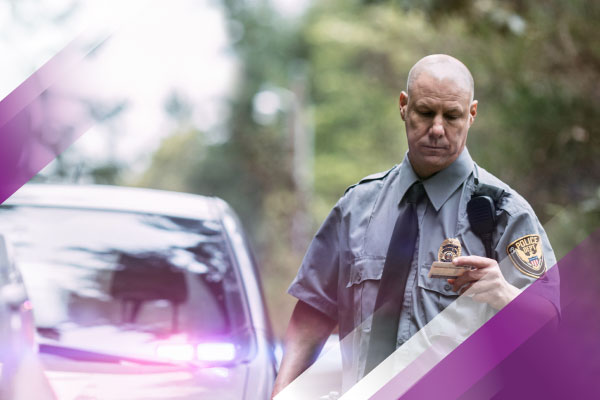 Campus Security Officer
Correctional Officer
Crime Statistics Analyst
Evidence Technician
Insurance Investigator
Peace Officer
Police Officer/Detective
Private Investigator
Probation/Parole Officer
Youth Detention Counselor
Recognitions & Accreditations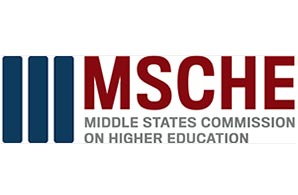 Institutional Accreditation
Excelsior University is accredited by the Middle States Commission on Higher Education, 1007 North Orange Street, 4th Floor, MB #166, Wilmington, DE 19801 (267-284-5011) www.msche.org. The MSCHE is an institutional accrediting agency recognized by the U.S. Secretary of Education and the Council for Higher Education Accreditation (CHEA).
Phase: Accredited
Status: Accreditation Reaffirmed
Accreditation Granted: 1977
Last Reaffirmation: 2022
Next Self-Study Evaluation: 2029-2030
All of Excelsior University's academic programs are registered (i.e., approved) by the New York State Education Department.