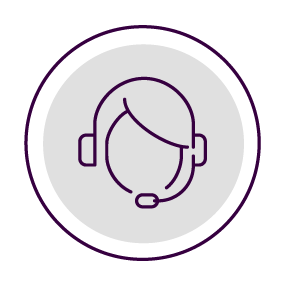 An Admissions Counselor
Can Help You:
Finish your degree sooner | Make college affordable | Create a plan to achieve goals
Fill out our 3-Step form to get started
Meet the Critical Need for Cybersecurity Professionals with an MS in Cybersecurity
Advance your career with a fully online Master's Degree in Cybersecurity that prepares you to protect an organization's cyber assets. Learn the techniques and knowledge to prevent, detect, counter, and recover from cyber incidents.
The National Security Agency (NSA) and the Department of Homeland Security have designated Excelsior University as a National Center of Academic Excellence in Cyber Defense Education. The MS in Cybersecurity curriculum focuses on data communication, ethics, legal and compliance issues, operational process, ethical hacking, software security, project management and risk management, and defensive technologies.
A cybersecurity expert knows that the most complex challenges can't be solved by in a vacuum. In Excelsior's unique set of core courses, you'll work on interactive projects with your fellow students from across our programs and disciplines to begin your graduate education building connections and expanding your worldview in a suite of two courses on ethical leadership and strategic talent management.
These courses gives focus to a set of soft skills that are crucial in the growth and longevity of a cybersecurity professional.
By the end of the program, you'll know how to apply your knowledge of cybersecurity in the workplace, and understand the implications of legal issues related cybersecurity, whether you work for a government agency, nonprofit organization, or private sector business.
Learn more about the National Cybersecurity Institute at Excelsior University, an academic and research center dedicated to assisting government, industry, military, and academic sectors meet the challenges in cybersecurity policy, technology, and education.
Concentrations
General, Information Assurance
Fast Facts:
Employment of cybersecurity professionals is projected to grow 13% by 2026 (Source: BLS)
---
The average median salary for an information security analyst is $95,510 (Source: BLS)
---
Master's degree holders earn on average $1 million more over a lifetime than those with only a bachelor's degree (Source: Georgetown Center on Education and the Workforce)
---
Online MS in Cybersecurity Program Details
Transfer up to 15 credits of graduate-level credit completed within the past five years.
Core Cybersecurity Course Requirements
Ethical Leadership
This interdisciplinary course will develop highly effective transformational leaders in their respective professions who formulate sustainable, ethically sound solutions to practical management problems encountered in a complex global environment. You will learn how to set direction and work with multiple constituencies with divergent needs through an ethical lens that includes social responsibility and the intersections of diversity, culture, and environment, and how these differences affect best practices in management in your discipline.
Strategic Talent Management
This interdisciplinary course will enable you to acquire the skills necessary to strategically lead decisively across all functions in organizations, including recruitment and selection of employees, training and development, performance appraisals, health and safety, labor relations, and change management. You will be introduced to leadership and talent management within and across disciplines and apply strategies to the private, public and not-for-profit sectors. This course will integrate legal, management, and social science research with an action learning-based approach to executive-level leadership education. You will have the opportunity to apply these skills through your own disciplinary lens, and will gain an in-depth understanding of how these skills are applied in other disciplines.
Additionally, this course explores practical application of concepts to current issues to the field of public administration.
Foundations of Cybersecurity
Gain the knowledge and tools necessary to research cybersecurity threats, identify threats, and take action to minimize, mitigate, or eliminate the threats. The course covers the concepts of continuous training within the organization and addresses the company-wide impact of cybersecurity.
Network and Communication Security
This introduction to network security fundamentals is organized into four parts. The first part covers the basics of private key and public key cryptography, including the common encryption algorithms AES, RC4, and RSA. The second part builds on cryptography to design secure protocols for confidentiality, authentication, and data integrity. The third part covers how cyber-attacks proceed from reconnaissance to exploits and intrusions, and the last part of the course focuses on intrusion prevention, detection, and response.
Legal and Compliance Issues in Cybersecurity
Coursework examines the ethical, legal, and regulatory compliance issues related to the practice of cyber security. Focuses on the requirements, challenges, and dilemmas of data protection, due diligence, privacy laws, fraud and risk management, intellectual property, and ethical corporate codes of conduct. Covers key mandates and laws, including the Foreign Corrupt Practices Act (FCA) and the Payment Card Industry Data Security Standards (PCI DSS). To minimize liabilities and reduce risks from electronic, physical threats and reduce the losses from legal action, the information security practitioner must understand the current legal environment and , stay informed of emerging laws and regulations.
Information Assurance
Gain awareness, guidance, best practices, and assessments on the principles of information systems security. Online coursework covers the foundations of information systems security as defined by industry experts and the International Information Systems Security Certification Consortium, or (ISC)2.
Master's in Cybersecurity Capstone: 3 Credits
In this final course of the program, students examine computer security technologies and principles such as cryptography, authentication, access control, database and software security, human factors, and security auditing. The course also covers IT security management, risk assessment, and legal and ethical considerations.
Concentrations (Choose One): 9 Credits
General
Choose from 9 credits worth of approved technical electives to customize the concentration to your career goals.
Information Assurance
Designed as a specialization for an individual who desires to be hands on while combating cybersecurity threats, the information assurance concentration prepares students for roles on the front line of defense. Required courses include:
Software and Application Security
Cyber Attacks and Defense
Digital Forensics and Investigations
Common Careers with an
Online MS in Cybersecurity
Digital IT Security and Governance
Digital Crime Investigator
Information Security Officer
Penetration Tester
Security and Compliance Manager
Senior Security Analyst
Explore Common Careers
Career Outlooks
Digital Crime Investigator
Recover digital data and other evidence that can be used in prosecuting cyber crimes in court.
Average Yearly Salary:
$75,000
Career Outlooks
Chief Information Security Officer
Oversee an organization's information security, cybersecurity and IT risk management programs.
Average Yearly Salary:
$287,500
Career Outlooks
Penetration tester
Simulate cyberattacks to identify weak spots in a technology infrastructure and propose solutions to strengthen them.
Average Yearly Salary:
$100,000
Career Outlooks
Security and Compliance Manager
Develop and implement security policies, train staff on security procedures, and respond to security incidents.
Average Yearly Salary:
$84,962
Career Outlooks
Senior Security Analyst
Create and implement firewalls and software systems to protect data and prevent attacks on private data.
Average Yearly Salary:
$125,000
Previous
Next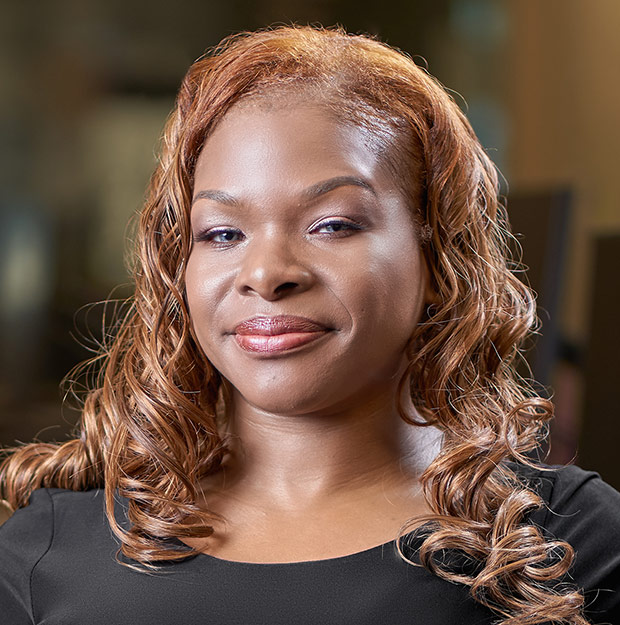 Excelsior bridges the gap of the ever-evolving cybersecurity field with the shortage of skilled professionals, by offering challenging academics, coupled with educators who are the very best in their field of study. Every instructor I had was the perfect instructor for that course. They knew their stuff, they were passionate, [and] they interacted with all of their students.
Katharin Rice-Gillis
Master of Science in Cybersecurity, 2015

Recognitions & Accreditations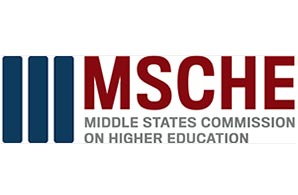 Institutional Accreditation
Excelsior University is accredited by the Middle States Commission on Higher Education, 1007 North Orange Street, 4th Floor, MB #166, Wilmington, DE 19801 (267-284-5011) www.msche.org. The MSCHE is an institutional accrediting agency recognized by the U.S. Secretary of Education and the Council for Higher Education Accreditation (CHEA).
Phase: Accredited
Status: Accreditation Reaffirmed
Accreditation Granted: 1977
Last Reaffirmation: 2022
Next Self-Study Evaluation: 2029-2030
All of Excelsior University's academic programs are registered (i.e., approved) by the New York State Education Department.