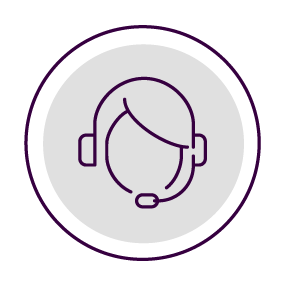 An Admissions Counselor
Can Help You:
Finish your degree sooner | Make college affordable | Create a plan to achieve goals
Fill out our 3-Step form to get started
Prepare for a Leadership Role in Health Care with an Online Master's in Health Care Administration
Learn about the business side of health care and prepare for career advancement in hospitals, outpatient facilities, and other health care settings by earning a Master's in Health Care Administration degree online.
Transformational health care leaders know that the complex problems facing health care organizations today cannot be solved in a vacuum. High-impact collaborations across professions are critical to ensure access to high quality health care. Excelsior's unique leadership core courses will provide ethical leadership and strategic talent management skills-building. These courses will form a strong foundation for your academic journey and attainment of your career goals. You will learn with fellow students from across our all of our degree programs and disciplines, expanding your worldview as you deepen your understanding of health care systems. A major focus of these courses is empowering you as an emerging leader with skills and confidence to make strategic data driven decisions that improve health care quality, accessibility, and population health.
In this flexible, fully online degree program, career-oriented courses and assignments provide you with strong knowledge of how to apply best practices in leadership and decision-making in health care organizations. You'll learn about health care policy, issues around health care access, health service outreach as well as the business of health care staffing, financial planning, risk management, and communication strategies.
Making your graduate program experience excellent—meet this faculty program director.
Fast Facts:
Top careers in health care administration include informatics, finance, and hospital management (Source: BLS)
---
The average median health services manager salary is $98,350 (Source: BLS)
---
Pay for health care professionals has increased 10–20 percent over the past 10 years (Source: healthcarefinancenews.com)
---
Online MS in Health Care Administration Program Details
Ethical Leadership
This interdisciplinary course will develop highly effective transformational leaders in their respective professions who formulate sustainable, ethically sound solutions to practical management problems encountered in a complex global environment. You will learn how to set direction and work with multiple constituencies with divergent needs through an ethical lens that includes social responsibility and the intersections of diversity, culture, and environment, and how these differences affect best practices in management in your discipline.
Strategic Talent Management
This interdisciplinary course will enable you to acquire the skills necessary to strategically lead decisively across all functions in organizations, including recruitment and selection of employees, training and development, performance appraisals, health and safety, labor relations, and change management. You will be introduced to leadership and talent management within and across disciplines and apply strategies to the private, public and not-for-profit sectors. This course will integrate legal, management, and social science research with an action learning-based approach to executive-level leadership education. You will have the opportunity to apply these skills through your own disciplinary lens, and will gain an in-depth understanding of how these skills are applied in other disciplines.
Communication Strategy for the Health Care Leader
Gain experience creating a communications outreach campaign that raises awareness of health care services to certain groups or raises awareness of new medical procedures to a target market. For this project, you act as a mid-level manager and learn how to pitch your campaign plan to a health care organization's board of directors by creating a persuasive voiceover PowerPoint presentation. Other assignments cover community relations, agenda-setting, and how to effectively communicate with colleagues, supervisors, direct reports, and other departments in your day-to-day job as a health care administrator.
Contemporary Issues in Health Care Delivery Systems
You will gain an in-depth understanding of current issues and emerging trends facing leaders within healthcare delivery systems in this advanced course. The diversity and complexities of various healthcare settings are explored, along with the drivers of healthcare delivery. Themes of quality assurance, patient safety, access, and ethical leadership are infused throughout the course. You will apply what you have learned through analysis of real-life case studies.
Informatics for Health Care Leaders
Information management is vital to the functioning of health and public health organizations. This course equips you with the skills to guide ethical, evidence-based decision-making around current and emerging information technologies. It examines the use of healthcare technology in warehousing, communicating data, and safeguarding data and electronic health records. You will learn to leverage the power of informatics and your teams to positively impact health outcomes, improve organizational processes, and ensure all health information is protected. You will have the opportunity to work on a term-length project in which you analyze and identify solutions for an informatics problem impacting a healthcare organization.
Health Care Finance
With access to online software training and Pearson's MyFinanceLab resources and mobile app, you develop acumen in financial management and gain skills in financial tools such as Microsoft Excel that help you succeed in health care administration jobs. Learn how financial statements, accounting, and budgeting relate to the daily operations of health care organizations, and gain practical experience analyzing financial reports, making short-term financial decisions about assets management, and calculating choices related to long-term fiscal investment and capital budgeting.
Quality Management in Health Care
In this course, you study the concepts and techniques that health care administrators use to manage quality assurance and improve patient services in health care organizations. Learn how to sustain a culture of safety and quality in your workplace by meeting health industry requirements and following guidelines for implementing a continuous quality improvement process. Course readings and assignments cover data collection methods, statistical analysis, accountability, and the relationship between quality care and organizational performance.
Choose any 9 graduate-level credits supportive of health care administration. You can take Excelsior University graduate courses or satisfy this requirement with approved transfer credit.
In your graduate capstone course, you complete a project that's aligned with your professional interests, learn about career-related trends and issues in health administration quality and safety, and deepen your understanding of business costs and reimbursement; advances in medical treatment; diversity, inclusion, and cultural competence in the workplace; effective health care leadership and communication strategies; risk management and optimization of quality improvement processes; human resource management; ethical standards; and legislative policy.
Common Careers with an
Online MS in Health Care Administration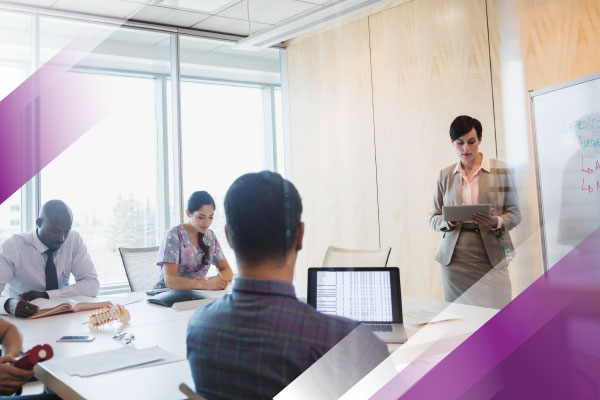 Clinical Manager
Department Chair
Department Head
Executive Administration
Health Care Project Manager
Patient Relations Director
Explore Common Careers
Career Outlooks
Clinical Manager
Maintain responsibility for all administrative aspects of a clinical facility including onboarding new employees, auditing operations, budgeting, or communicating with executives.
Average Yearly Salary:
$84,066
Career Outlooks
Patient Relations Director
Coordinates communication with patients, family members, medical and administrative staff, and regulatory agencies.
Average Yearly Salary:
$94,921
Career Outlooks
Health Care Administrator
Be involved in everything from overseeing staffing needs and budgets, to ensuring legal compliance and general managerial duties.
Average Yearly Salary:
$104,280
Career Outlooks
Health Care Project Manager
Lead and oversee health care projects to improve operations or patient safety.
Average Yearly Salary:
$73,953
Previous
Next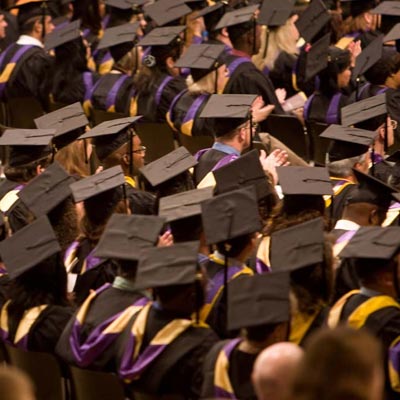 I have applied [what I learned in my courses] to my job every single day. I use it to make my job easier and to be an asset to my company.
Beverly Ann St. Louis
BS in Health Care Management

Recognitions & Accreditations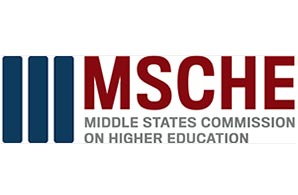 Institutional Accreditation
Excelsior University is accredited by the Middle States Commission on Higher Education, 1007 North Orange Street, 4th Floor, MB #166, Wilmington, DE 19801 (267-284-5011) www.msche.org. The MSCHE is an institutional accrediting agency recognized by the U.S. Secretary of Education and the Council for Higher Education Accreditation (CHEA).
Phase: Accredited
Status: Accreditation Reaffirmed
Accreditation Granted: 1977
Last Reaffirmation: 2022
Next Self-Study Evaluation: 2029-2030
All of Excelsior University's academic programs are registered (i.e., approved) by the New York State Education Department.