At the center of the cybersecurity conversation.
The National Cybersecurity Institute at Excelsior University is an academic and research center dedicated to assisting government, industry, military, and academic sectors meet the challenges in cybersecurity policy, technology, and education.
The NCI is shaping a coordinated effort to build the cybersecurity workforce and influence an informed leadership base that implements cutting-edge cybersecurity policy. We target the development of effective cybersecurity practice in specific sectors, including health care, finance, utilities/energy, telecommunications, and education/training.
National Center of Academic Excellence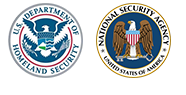 The National Security Agency (NSA) and the Department of Homeland Security designated Excelsior as a National Center of Academic Excellence in Cyber Defense Education for its Bachelor of Science in Cybersecurity program.
Leadership
Dr. Jared Gill, Director
Dr. Gill's educational philosophy is built on the foundation that every student is special in their unique way and requires a stimulating educational atmosphere to develop physically, intellectually, emotionally, and socially. It is his goal to build an environment where students can reach their full potential. Gill believes in creating a positive atmosphere in which students can express themselves and take risks. He also believes that there are four key factors that promote learning; the teacher's position as a mentor, students' access to hands-on experiences, students' ability to make decisions, and integrating technology into the students' learning.
Educational Background: Doctor of Business Administration
Gill has more than eight years of teaching at the collegiate level and over ten IT certifications including:
CISM- Certified Information Security Manager
CEH – Certified Ethical Hacker
GCIH – GIAC Certified Incident Handler
MCSE – Microsoft Certified Solutions Expert

National Cybersecurity Institute Fellows
Weylin Brad Leavitt
Weylin Brad Leavitt is a cybersecurity leader and technical subject matter expert. He works for the Defense Intelligence Agency, where he is assigned to the chief information officer for the U.S. Indo-Pacific Command. Leavitt is responsible for providing access and customer support to seven worldwide networks across the Indo-Pacific Command theater.

Leavitt is a 2008 graduate of Embry-Riddle Aeronautical University, where he studied computer engineering. In 2010, he became an active-duty Air Force officer and quickly became well- known among the cadre of cyber operators. He was first assigned to the Air Force Enterprise Service Desk for three years, creating policies and leading quality assurance efforts, before being deployed with the U.S. Army to Bagram Air Field, Afghanistan. There he fulfilled the role of system operations officer-in-charge at the Regional Network Operations Service Center-Afghanistan. After returning from deployment, he was assigned to the Air Force Computer Emergency Response Team, becoming mission-qualified and eventually commanding one of the six Air Force Cyber Weapon Systems. He was responsible for conducting various cyber defensive operations against all activities, from daily phishing attempts to large-scale network attacks.
National Cybersecurity Institute Faculty
The fully online Bachelor of Science in Cybersecurity program provides students with the ability to enhance technical knowledge and skills in cybersecurity. Our courses are taught by a collection of highly qualified and dedicated instructional faculty
Arend Clayborn
April Harris
Mahesh Harvu
Jose Herrera
Tyrone Howard
Jason Ianacone
Patrick Kral
Weylin Leavitt
Jane LeClair
George Mikulski
Stephen Miller
Darrel Nerove
Denise Pheils
Syed Raza
Maureen Reynolds
Laurel Schneider
Jianhong Sun
Steven Tharp
Pee Vululleh
Contact Us
Director of NCI

Media Requests
Erin Coufal
518-608-8498
PR@excelsior.edu
Excelsior University Cybersecurity Programs
Continue the Conversation
Excelsior University National Cybersecurity Student Association Chapter
The National Cybersecurity Student Association (NCSA) encourages the educational and professional development of cybersecurity students through activities, networking, and collaboration. NCSA strives to inspire career awareness and promote creative efforts by cultivating a national community that supports students in their cybersecurity endeavors.
National Cyber League
As part of the National Cybersecurity Student Association, students have the opportunity to participate in the National Cyber League. This biannual cybersecurity competition for high school and college students consists of a series of challenges that allow students to demonstrate their ability to identify hackers from forensic data, break into vulnerable websites, recover from ransomware attacks, and more.
Excelsior University has participated in the National Cyber League since 2017 and has consistently ranked on the Top 100 Leaderboard from 2018-2021. In the fall 2019 season, Excelsior University ranked No. 34 overall and teams placed No. 55 and No. 99 on the Leaderboard. Excelsior took first place in the team competition and overall in the spring 2021 season. In spring 2022, Excelsior had two participants ranked in the Top 100.
"I think the exposure and skills [gained] are the biggest takeaways. You learn things you would never learn in the classroom. This provides you a way to practice everything you learned, too."
– Melissa Burger, MS in Cybersecurity, 2020
Excelsior University National Cybersecurity Student Association Chapter
Cybersecurity In The News
NCI Blog
View more articles from NCI
Events and Webinars
Upcoming Events

(ISC)², the world's leading cybersecurity professional organization known for the CISSP® is offering free Certified in Cybersecurity℠ (CC) online self-paced training and exams as part of its One Million Certified in Cybersecurity initiative.
How the Program Works
To participate in the One Million Certified in Cybersecurity initiative, individuals must visit www.isc2.org/candidate to enroll as an (ISC)² Candidate. Upon completion of that process, which includes an online form and affirmation to abide by the (ISC)² Code of Ethics, individuals will be able to access their free education and exam via their (ISC)² Candidates benefits page.
Participants will receive a free exam, as well as access to the (ISC)² Certified in Cybersecurity online self-paced education course. The course provides a review of the subject matter published in the (ISC)² Certified in Cybersecurity exam outline, which shares the security concepts on which certification candidates will be evaluated.
Go to Certified in Cybersecurity to learn more.
The National Cybersecurity Training and Education (NCyTE) Center and the Centers of Academic Excellence (CAE) in Cybersecurity Community are hosting the seventh annual National Cybersecurity Virtual Career Fair (VCF). As the CAE in Cybersecurity program continues to designate new CAEs, the number of students participating in the VCF grows each year. Last year, over 1100 students and alumni participated in the virtual career fair. Employers from industry, government, and academia will be present seeking top cyber talent from over 400 institutions designated as Centers of Academic Excellence in Research (CAE-R), Cyber Defense (CAE-CD), and Cyber Operations (CAE-CO), and institutions in the Candidate's Program (pending approval).
This event is open to students and alumni from institutions designated as Centers of Academic Excellence in Cybersecurity.
https://www.caecommunity.org/events/save-date-national-cybersecurity-virtual-career-fair-2023

Past 2023 Events

Physical side-channel analysis has come a long way since its inception in the 90s. Over the past two decades, a number of attacks and related defenses have appeared, resulting in hundreds of academic papers and a multi-billion dollar market. But what is the future of physical side-channel analysis? Will it keep incrementing on the same themes or are there new directions going forward? In this talk, we will give a brief overview of the existing work and then focus on three aspects we believe to be important for the future of physical side-channel analysis: new applications, new devices/targets, and new means to extract the information.
PACE (Pathway to Advancement in Cybersecurity Education) is a guided Cybersecurity pathway that introduces dual enrollment College courses as early as 9th grade with multiple educational and employment exit points. PACE was funded for the last three years by a grant from the NSF-ATE. We will share our results including outcomes, challenges and best practices. The presentation will be supplemented by interviews and testimonials from various stakeholders (i.e., instructors, students, staff and parents) involved with the PACE project.
Event Archive
November 17, 2022 – CAE Forum: Security of Heterogeneous Systems
November 17, 2022 – CAE Forum: Scalable Remote Live Forensics for Android
November 2, 2022 – CAE Forum: The Use of Steganography and Steganalysis Trends in Computer Forensics
November 2, 2022 – CISA and Girls Who Code Webinar: Learn About Incident Response Techniques and Jobs in Cybersecurity
October 20, 2022 – CAE Forum: Vulnerabilities of Machine Learning Algorithms to Adversarial Attacks for Cyber-Physical Power Systems
October 5, 2022 – CAE Forum: CyberChef Lessons for Learning Encryption
October 5, 2022 – CAE Forum: Demystifying and Exploiting IoT Timeout Behaviors in Smart Home
September 16, 2022 – National Cybersecurity Virtual Career Fair
September 15, 2022 – CrowdStrike & NCL Webinar
August 22, 2022 – National Cyber League Fall 2022 Season
August 16, 2022 – Senator Patrick Leahy Cyber Symposium
August 9, 2022 – NSA Codebreaker Challenge
July 1-10, 2022 – US Cyber Games Open CTF Challenge
June 6-8, 2022 – Demystifying Cybersecurity NICE Conference & Expo
May 19, 2022 – CAE Tech Talk: Volatility
May 19, 2022 – CAE Tech Talk: Ransomware and the Zero Trust Framework
May 6, 2022 – HUE Tech Summit 2022 s
May 4, 2022 – Building a Smart Secure Manufacturing Testbed Using Zero Trust Model, Machine Learning and 5G
May 2, 2022 – How Serious is the Cybersecurity Threat Posed by the Current Geopolitical Climate?
April 21, 2022 – CAE Tech Talk: HE and ZKP: Privacy-Enhancing Technologies
April 21, 2022 – April CAE Tech Talk: Symbolic Execution for the Win: Pwning CTFs with Angr
May 7, 2021 – HUE Tech Summit
May 4 2021 – Military Spouses in Cybersecurity
March 25, 2021 – Webinar: Data Privacy
December 10, 2020 – Webinar: Veterans Apprenticeship Program Webinar
November 19-20, 2020 – CAE in Cybersecurity Symposium
November 18, 2020 – Webinar:Fraud, Forensics and Cybersecurity
November 12, 2020 – Webinar: Seeking Careers in Cybersecurity
American Society for Public Administration (ASPA) Annual Conference
Webinar: The Difference Between an IT Degree and a Cyber Degree
NICE Conference and Expo
CAE in Cybersecurity Symposium
Resources
The key to staying ahead in the field of cybersecurity is to watch for and analyze trends. It's a challenge to stay one step ahead of the criminals. As a cybersecurity professional, you will want to stay on top of new findings and current cyber events.
Here are some resources that will help you stay up-to-date:
Vulnerability Alerts and Information
Regulations
Frameworks
Studies and Research
Publications
Security News & Threat Intelligence Blogs
News Feeds
Videos and Podcasts
Other Sources
What is Phishing and How to Protect Yourself
National Cybersecurity Institute Journal
The National Cybersecurity Institute Journal, a peer-reviewed journal, covers topics that appeal to a broad readership within the cybersecurity discipline, with a particular focus on education, training, and workforce development.