At the center of the cybersecurity conversation.
The National Cybersecurity Institute at Excelsior College is an academic and research center dedicated to assisting government, industry, military, and academic sectors meet the challenges in cybersecurity policy, technology, and education.
The NCI is shaping a coordinated effort to build the cybersecurity workforce and influence an informed leadership base that implements cutting-edge cybersecurity policy. We target the development of effective cybersecurity practice in specific sectors, including health care, finance, utilities/energy, telecommunications, and education/training.
National Center OF Academic Excellence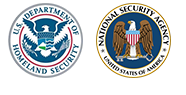 The National Security Agency (NSA) and the Department of Homeland Security designated Excelsior as a National Center of Academic Excellence in Cyber Defense Education for its Bachelor of Science in Cybersecurity program.
Leadership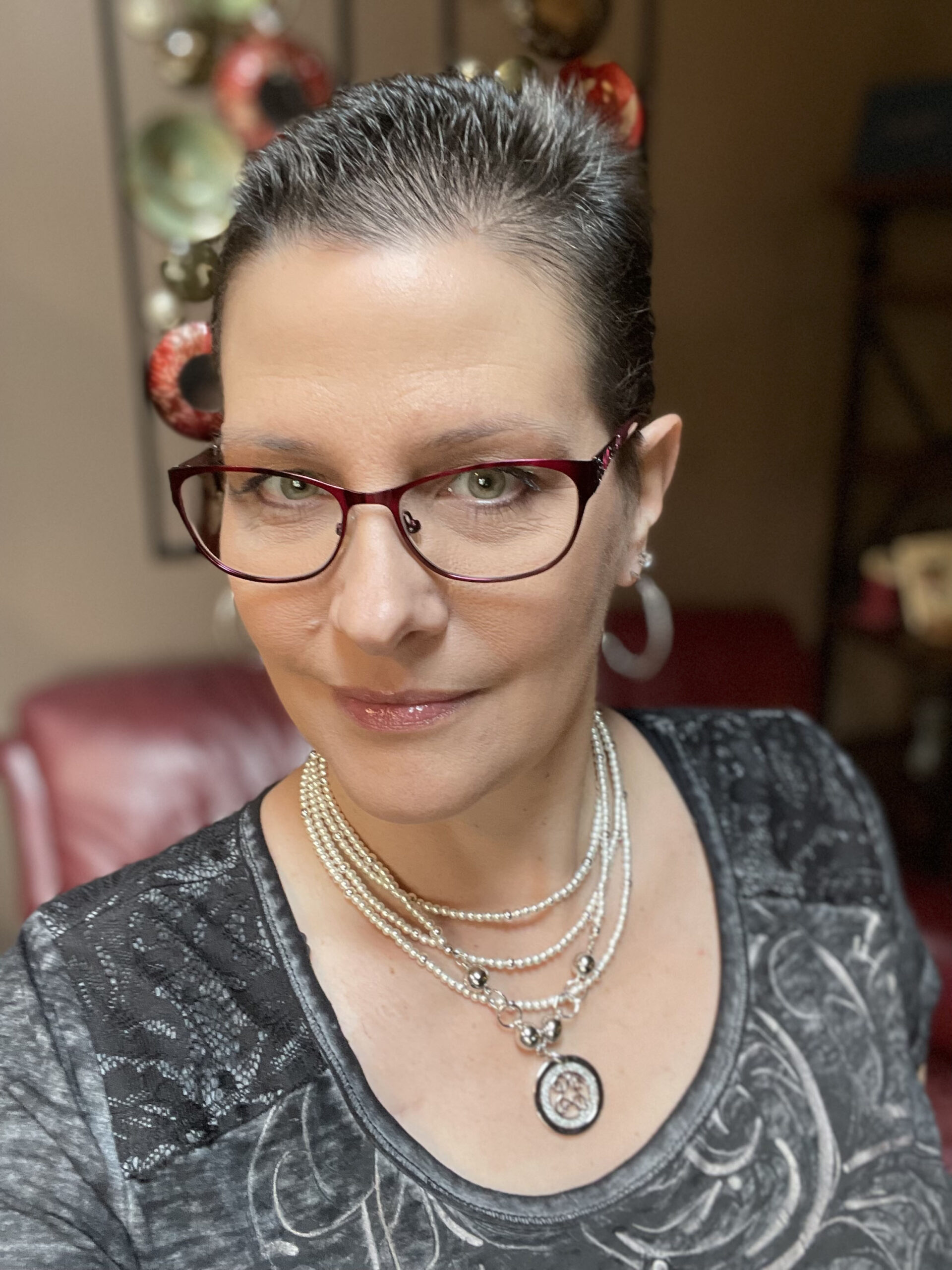 Laurel Schneider, Director of National Cybersecurity Institute
Laurel is the Faculty Program Director for the Bachelor of Science Cybersecurity program and is a senior technology executive with over 25 years of business, technical, and management experience. She is the Chief Information Security Officer for Vytal Health, where she directs strategy and operations for the enterprise information security program. Before that, Laurel was the Vice President, Information Technology & Processing at the United Way of Greater Milwaukee and oversaw all aspects of their technology infrastructure, electronic giving, and transaction processing. She has also worked for several technology firms within the insurance industry, including a dental processing company that works with Medicaid and Medicare dental programs.
Laurel is well versed in the detection, prevention, mitigation, and remediation of Cybersecurity threats as well as secure networking and coding practices. She has extensive experience managing network security and has successfully audited and remediated for regulatory and legal compliance, including HIPPA (Health Insurance Portability and Accountability Act), Sarbanes Oxley, and PCI (Payment Card Industry).
Laurel's academic experience includes face-to-face and online instruction, program design, and course development. She has been teaching graduate and undergraduate courses since 2009, specializing in Cybersecurity, information technology, and business. She has also served on advisory boards and as a subject matter expert for several colleges and universities. Her diverse background, including ten years in the military, provides insight into facilitating the varied needs of adult, multi-cultural, military, and online learners. She has been an online learner herself, so she knows and understands students' challenges while pursuing their educational goals.
Laurel is currently pursuing a Doctor of Business Administration (DBA) focusing on Computer and Information Security from Northcentral University. Her research interests include security awareness, social engineering, and the human factor of cybersecurity risk. She has also earned a Post Master's Certificate in Computer and Information Security from Northcentral University, a Graduate Certificate in Cybersecurity Technology from the University of Maryland Global Campus, an MBA from Columbia College of Missouri, and a BA from Lakeland College.
National Cybersecurity Institute Fellows
Weylin Brad Leavitt
Weylin Brad Leavitt is a cybersecurity leader and technical subject matter expert. He works for the Defense Intelligence Agency, where he is assigned to the chief information officer for the U.S. Indo-Pacific Command. Leavitt is responsible for providing access and customer support to seven worldwide networks across the Indo-Pacific Command theater.
Leavitt is a 2008 graduate of Embry-Riddle Aeronautical University, where he studied computer engineering. In 2010, he became an active-duty Air Force officer and quickly became well- known among the cadre of cyber operators. He was first assigned to the Air Force Enterprise Service Desk for three years, creating policies and leading quality assurance efforts, before being deployed with the U.S. Army to Bagram Air Field, Afghanistan. There he fulfilled the role of system operations officer-in-charge at the Regional Network Operations Service Center-Afghanistan. After returning from deployment, he was assigned to the Air Force Computer Emergency Response Team, becoming mission-qualified and eventually commanding one of the six Air Force Cyber Weapon Systems. He was responsible for conducting various cyber defensive operations against all activities, from daily phishing attempts to large-scale network attacks.
Contact Us
Director of NCI
Laurel Schneider

Media Requests
Erin Coufal
518-608-8498
PR@excelsior.edu
Excelsior College Cybersecurity Programs
Continue the Conversation
Excelsior College National Cybersecurity Student Association Chapter
The National Cybersecurity Student Association (NCSA) encourages the educational and professional development of cybersecurity students through activities, networking, and collaboration. NCSA strives to inspire career awareness and promote creative efforts by cultivating a national community that supports students in their cybersecurity endeavors.
National Cyber League
As part of the National Cybersecurity Student Association, students have the opportunity to participate in the National Cyber League. This biannual cybersecurity competition for high school and college students consists of a series of challenges that allow students to demonstrate their ability to identify hackers from forensic data, break into vulnerable websites, recover from ransomware attacks, and more.
Excelsior College has participated in the National Cyber League since 2017 and has consistently ranked on the Top 100 Leaderboard for the past three seasons. In the fall 2019 season, Excelsior College ranked No. 34 overall and teams placed No. 55 and No. 99 on the Leaderboard.
"I think the exposure and skills [gained] are the biggest takeaways. You learn things you would never learn in the classroom. This provides you a way to practice everything you learned, too."
– Melissa Burger, MS in Cybersecurity, 2020
Excelsior College National Cybersecurity Student Association Chapter
NCI Blog
View more articles from NCI
Events and Webinars
Upcoming Events
Manufacturing is not only the backbone of U.S. military technical advantage, but also a major contributor to the U.S. economy. A healthy, innovative, and vibrant manufacturing sector is essential to the economic strength and national security of the United States. The Industrial IoT, coupled with 5G, security in IIoT, machine learning and artificial intelligence, is impacting the future and growth of manufacturing. In this tech talk, we will discuss and live-demo how we use zero trust model, machine learning, and 5G to design and implement a secure smart manufacturing testbed in a lab environment. Further discussion also includes how we collaborate with the manufacturing outreach center to engage local manufacturers and show business use cases that smart factory can drive value.
Click to Access
Just log in as "Guest" and enter your name. No password required.
A recording of the live presentation will be available following the presentation at: https://www.caecommunity.org/resources/cae-forum-resources

The summit is designed to educate, elevate, and empower women of color technologists and techpreneurs across the nation. The global summit will take place virtually as a kick-off event for
Philly Tech Week
.
In keeping with our "No More Hidden Figures" mantra and in celebrating 5 years, the 2022 summit welcomes women from around the world. This years' tracks include topics pertaining to Connectivity, Education, and Health.
Learn more and register

The NICE Conference is the annual convening of community members and thought leaders from education, government, industry, and non-profits to explore ways of developing a skilled cybersecurity workforce ready to meet the challenges of the future. This event provides an opportunity to share best practices from around the world and across sectors in order to build the workforce we need to confront cybersecurity risks today and in years to come.
This event is hosted by Florida International University and New America, supported by the National Initiative for Cybersecurity Education (NICE), a program of the National Institute of Standards and Technology in the U.S. Department of Commerce.
Past 2022 Events
In today's environment, private sector and government executives face the constant challenge of managing the emergence of these new cyber threats. Our goal is to provide a framework for understanding the capabilities of threat actors in a future where cyber arms are the norm. Hosted by solarwinds and FCW.
Learn more and register
As cloud computing and data outsourcing become increasingly prevalent, the need for data privacy is critical. Homomorphic encryption allows for algorithms and analytics to be computed on outsourced encrypted data without leaking any information about the underlying plaintexts, while zero-knowledge proofs allow for data verification without revealing secret data to the other party. In this talk, the presenters will briefly introduce these two technologies and discuss state-of-the-art applications utilizing HE and ZKP. Homomorphic encryption techniques can be used to conduct private machine learning inferences on the cloud without revealing any information about user inputs. For instance, a user could encrypt a picture of a patch of skin, upload it to a cloud server, and receive an inference result indicating whether or not he has skin cancer without ever exposing the picture itself. In terms of ZKP, a user could prove that she casted her vote correctly without revealing who she voted for. This enables building secure and trustworthy electronic voting.
Click to Access
Just log in as "Guest" and enter your name. No password required.
Cyber competitions and capture-the-flag (CTF) events are a valuable tool for motivating and engaging students and professionals in cybersecurity and cyber operations beyond traditional education and training. Reverse engineering and binary exploitation challenges are common components of online CTFs, but the tools, techniques and procedures for performing reverse engineering and binary exploitation have a steep learning curve and are not taught in many computer science, IT, and cybersecurity degree programs. Angr is a Python framework for analyzing binaries across a number of platforms and architectures, originally developed as part of a DARPA Cyber Grand Challenge. It combines both static and dynamic, concrete and symbolic (or "concolic") analysis to enable users to easily analyze how different inputs change the path of a program's execution. For CTF exercises, angr allows competitors to quickly determine the correct input(s) that would satisfy a program's constraints leading to a successful solution, thereby capturing the flag. This introductory presentation will demonstrate how angr can be used to solve CTF challenges (or find real-world vulnerabilities) in a fraction of the time required by debuggers, disassemblers, and decompilers alone.
Click to Access
Just log in as "Guest" and enter your name. No password required.
Event Archive
May 7, 2021 – HUE Tech Summit
May 4 2021 – Military Spouses in Cybersecurity
March 25, 2021 – Webinar: Data Privacy
December 10, 2020 – Webinar: Veterans Apprenticeship Program Webinar
November 19-20, 2020 – CAE in Cybersecurity Symposium
November 18, 2020 – Webinar:Fraud, Forensics and Cybersecurity
November 12, 2020 – Webinar: Seeking Careers in Cybersecurity
American Society for Public Administration (ASPA) Annual Conference
Webinar: The Difference Between an IT Degree and a Cyber Degree
NICE Conference and Expo
CAE in Cybersecurity Symposium
Resources
The key to staying ahead in the field of cybersecurity is to watch for and analyze trends. It's a challenge to stay one step ahead of the criminals. As a cybersecurity professional, you will want to stay on top of new findings and current cyber events.
Here are some resources that will help you stay up-to-date:
Vulnerability Alerts and Information
Regulations
Frameworks
Studies and Research
Publications
Security News & Threat Intelligence Blogs
News Feeds
Videos and Podcasts
Other Sources
National Cybersecurity Institute Journal
The National Cybersecurity Institute Journal, a peer-reviewed journal, covers topics that appeal to a broad readership within the cybersecurity discipline, with a particular focus on education, training, and workforce development.