At the center of the cybersecurity conversation.
The National Cybersecurity Institute at Excelsior University is an academic and workforce development center dedicated to assisting government, industry, military, and academic sectors meet the employment challenges within the cybersecurity workforce.
Collaborating with both public and private industry, NCI is leading a coordinated effort to build a diverse, equitable, and inclusive cybersecurity workforce and influence an informed leadership base that implements cutting-edge cybersecurity education and policy. NCI targets the development of effective cybersecurity practice in several sectors, including health care, finance, critical infrastructure, and national defense.
National Center of Academic Excellence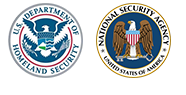 The National Security Agency (NSA) and the Department of Homeland Security designated Excelsior as a National Center of Academic Excellence in Cyber Defense Education for its Bachelor of Science in Cybersecurity program.
Leadership
Carl Eyler
Carl Eyler has over 25 years of global industry experience in cybersecurity and information security governance. As a member of the Excelsior University faculty, he currently serves as the Director of the National Cyber Institute at Excelsior University. Mr. Eyler's specialty is identifying technology risks and coordinating mitigation via cyber-related governance, risk, and compliance programs.

As a subject matter expert, Mr. Eyler has held positions with global financial firms, including Schroders, Deutsche Bank, Credit Agricole, and Santander. He served thirteen years in the U.S. Army, concluding as an Information System & Security Analyst with the Department of Defense – Computer Emergency Response Team (DOD-CERT). He holds a B.S. in Computer Information Systems from Excelsior University and an M.S. in Cyber Security from the University of Maryland, University College.

National Cybersecurity Institute Fellows
Weylin Brad Leavitt
Weylin Brad Leavitt is a cybersecurity leader and technical subject matter expert. He works for the Defense Intelligence Agency, where he is assigned to the chief information officer for the U.S. Indo-Pacific Command. Leavitt is responsible for providing access and customer support to seven worldwide networks across the Indo-Pacific Command theater.

Leavitt is a 2008 graduate of Embry-Riddle Aeronautical University, where he studied computer engineering. In 2010, he became an active-duty Air Force officer and quickly became well- known among the cadre of cyber operators. He was first assigned to the Air Force Enterprise Service Desk for three years, creating policies and leading quality assurance efforts, before being deployed with the U.S. Army to Bagram Air Field, Afghanistan. There he fulfilled the role of system operations officer-in-charge at the Regional Network Operations Service Center-Afghanistan. After returning from deployment, he was assigned to the Air Force Computer Emergency Response Team, becoming mission-qualified and eventually commanding one of the six Air Force Cyber Weapon Systems. He was responsible for conducting various cyber defensive operations against all activities, from daily phishing attempts to large-scale network attacks.
National Cybersecurity Institute Faculty
The fully online Bachelor of Science in Cybersecurity program provides students with the ability to enhance technical knowledge and skills in cybersecurity. Our courses are taught by a collection of highly qualified and dedicated instructional faculty
Jose Herrera
Tyrone Howard
Ivan Gappy
Patrick Kral
Jane LeClair
George Mikulski
Stephen Miller
Denise Pheils
Laurel Schneider
Michael Sletten
Jianhong Sun
Steven Tharp
Cybersecurity Industry Advisory Committee
The Cyber Industry Advisory Committee also serves as the Board of Advisors for the National Cybersecurity Institute. They provide programmatic guidance over the activities of the center and the program. This board provides a connection between the program and the cybersecurity community.
Samuel Wilkerson
Ronald Ford
Christopher Johnson
Jamie Moesch
Greg Clawson
Lora Vaughn
Edward Mattison
Brian Finch
Contact Us
Director of NCI

Media Requests
Erin Coufal
518-608-8498
PR@excelsior.edu
Excelsior University Cybersecurity Programs
Continue the Conversation
Excelsior University National Cybersecurity Student Association Chapter
The National Cybersecurity Student Association (NCSA) encourages the educational and professional development of cybersecurity students through activities, networking, and collaboration. NCSA strives to inspire career awareness and promote creative efforts by cultivating a national community that supports students in their cybersecurity endeavors.
National Cyber League
As part of the National Cybersecurity Student Association, students have the opportunity to participate in the National Cyber League. This biannual cybersecurity competition for high school and college students consists of a series of challenges that allow students to demonstrate their ability to identify hackers from forensic data, break into vulnerable websites, recover from ransomware attacks, and more.
Excelsior University has participated in the National Cyber League since 2017 and has consistently ranked on the Top 100 Leaderboard from 2018-2021. In the fall 2019 season, Excelsior University ranked No. 34 overall and teams placed No. 55 and No. 99 on the Leaderboard. Excelsior took first place in the team competition and overall in the spring 2021 season. In spring 2022, Excelsior had two participants ranked in the Top 100.
"I think the exposure and skills [gained] are the biggest takeaways. You learn things you would never learn in the classroom. This provides you a way to practice everything you learned, too."
– Melissa Burger, MS in Cybersecurity, 2020
Excelsior University National Cybersecurity Student Association Chapter
Cybersecurity In The News
NCI Blog
View more articles from NCI
Events and Webinars
Upcoming Events

The National Cybersecurity Training and Education (NCyTE) Center and the Centers of Academic Excellence (CAE) in Cybersecurity Community are hosting the seventh annual National Cybersecurity Virtual Career Fair (VCF). As the CAE in Cybersecurity program continues to designate new CAEs, the number of students participating in the VCF grows each year. Last year, over 1100 students and alumni participated in the virtual career fair. Employers from industry, government, and academia will be present seeking top cyber talent from over 400 institutions designated as Centers of Academic Excellence in Research (CAE-R), Cyber Defense (CAE-CD), and Cyber Operations (CAE-CO), and institutions in the Candidate's Program (pending approval).
This event is open to students and alumni from institutions designated as Centers of Academic Excellence in Cybersecurity.
https://www.caecommunity.org/events/save-date-national-cybersecurity-virtual-career-fair-2023

(ISC)², the world's leading cybersecurity professional organization known for the CISSP® is offering free Certified in Cybersecurity℠ (CC) online self-paced training and exams as part of its One Million Certified in Cybersecurity initiative.
How the Program Works
To participate in the One Million Certified in Cybersecurity initiative, individuals must visit www.isc2.org/candidate to enroll as an (ISC)² Candidate. Upon completion of that process, which includes an online form and affirmation to abide by the (ISC)² Code of Ethics, individuals will be able to access their free education and exam via their (ISC)² Candidates benefits page.
Participants will receive a free exam, as well as access to the (ISC)² Certified in Cybersecurity online self-paced education course. The course provides a review of the subject matter published in the (ISC)² Certified in Cybersecurity exam outline, which shares the security concepts on which certification candidates will be evaluated.
Go to Certified in Cybersecurity to learn more.
Past 2023 Events

On behalf of Sinclair Community College and the SANS Institute, we are excited to announce our collaboration with the National Science Foundation (NSF) on the groundbreaking JumpStart into Cyber Summer program. This innovative cybersecurity initiative has been designed to engage and empower underrepresented student groups, creating a path for them to excel in the cybersecurity industry.
This program is meticulously designed to cater to diverse student communities, including women, Black, African American, Latino(a), Hispanic, and Indigenous students. We place particular emphasis on students from Historically Black Colleges and Universities (HBCUs) and Predominantly Black Institutions (PBIs), aligning with our shared commitment to attract, retain, and graduate students from diverse backgrounds in advanced cybersecurity degree programs.
The program kicks off with CyberStart, an online gamified learning platform aimed at inspiring and teaching the fundamentals of cybersecurity. High-performing students will then progress to the prestigious SEC275: Foundations training course, a program akin to those undertaken by industry and government cyber professionals. Upon completion, students will be prepared to pursue the highly regarded GIAC Foundational Cybersecurity Technologies (GFACT) certification, a well-respected credential in the cybersecurity industry.
As Monisha Bush, SANS Mission Programs and Partnerships Coordinator and a member of the SANS DEIB Task Force, shared, "By providing an engaging and accessible platform, we hope to inspire a new generation of diverse cybersecurity professionals, with a special emphasis on uplifting communities with limited representation."
We are grateful for the funding provided by NSF for JumpStart into Cyber, which reinforces our shared dedication to promoting job accessibility, small business growth, and economic security for diverse communities. We eagerly anticipate the transformative impact this initiative will make in bridging the equity gap in the cybersecurity industry.
The application window for the JumpStart into Cyber program opens on Friday, May 12th at 9:00am EST and closes on Sunday, June 4th at 11:59pm EST. We invite all eligible students to seize this unique opportunity.
For more information and to apply, please visit: https://sinclairwfd.regfox.com/cyberstart beginning Friday, May 12th.
Please direct any questions to brittany.craig1@sinclair.edu
At the conclusion of this talk the attendee will be able to:
Identify what a RAT is.
Explain one crime facilitated by a RAT.
Explain how to develop and deploy a RAT.
Explain one legitimate use for a RAT.
Location: https://captechu.zoom.us/j/664120328
Just log in as "Guest" and enter your name. No password required.
Today, cybersecurity is, or at least should be, at the forefront of almost every industry's strategy. Leaving them in constant search of talent to protect the confidentiality, integrity, and availability of their valuable assets. Fortunately, there are many aspiring protectors willing to answer the call. However, finding an academic or training program that replicates the experiences found in a production environment is either hard to find or too expensive to pursue. The Academic Security Operations Center (ASOC) envisioned at Augusta Technical College intends to remediate this issue by providing an environment where future protectors can step beyond the theory and guided lab instructions prevalent in most academic courses. With this advanced learning environment, these protectors will be afforded an opportunity to apply lessons learned and better prepare for a world seeking their much-needed skills and knowledge.
Location: https://captechu.zoom.us/j/664120328
Just log in as "Guest" and enter your name. No password required.
Get ready for Season III of the US Cyber Games.
Find out what it's like to be an FBI ghost and capture a cybercriminal.
Take a journey into the minds of CTF developers and learn about the art and science of technology.
Hear how three young women are making waves and pursuing a career in cybersecurity.
Wonder what it takes to run a NOC. Find out from industry veterans on the front lines.
Learn about these and more during our Season III Virtual Kick-Off event.
Register here: US Cyber Open Registration

Zero trust is a new concept in cybersecurity, it provides a strategy and implementation process to have more secure cyberspace. In this talk, I will introduce the concept of zero with some analogy for illustration. Utilizing the principle of "never trust, always verify, continuous monitoring and isolation", Zero Trust has become important strategy for cybersecurity industry. Different architecture of zero trust, fundamental tenets, and implementation will be discussed. Organizational requirements associated with the zero-trust for information confidentiality, data integrity and availability, authentication, and non-repudiation will also be reviewed including federal guidelines.
Location: https://captechu.zoom.us/j/664120328
Just log in as "Guest" and enter your name. No password required.
Being near range wireless communication technology, Bluetooth Low Energy (BLE) has been widely used in numerous Internet-of-Things (IoT) devices from healthcare, fitness, wearables, to smart homes, because of its extremely lower energy consumption. Unfortunately, the past several years have also witnessed numerous security flaws that have rendered billions of Bluetooth devices vulnerable to attacks. While luckily these flaws have been discovered, there is no reason to believe that current BLE protocols and implementations are free from attacks. Dr. Lin will talk about a line of recent research efforts for BLE security and privacy from his group. In particular, he will discuss the protocol-level downgrade attack, an attack that can force the secure BLE channels into insecure ones to break the data integrity and confidentiality of BLE traffic. Dr. Lin will also introduce Bluetooth Address Tracking (BAT) attack, a new protocol-level attack, which can track randomized Bluetooth MAC addresses by using a novel allowlist-based side channel. Next, he will discuss the lessons learned, root causes of the attack, and its countermeasures. Finally, he will conclude his talk by discussing future directions in Bluetooth security and privacy.
Location: https://captechu.zoom.us/j/664120328
Just log in as "Guest" and enter your name. No password required.
Research has suggested that many users lack awareness of the threats that risky online personal information sharing poses to their personal information. However, even among users who claim to be aware of security threats to their personal information, actual awareness of these security threats is often found to be lacking. Although attempts to raise users' awareness about the risks of sharing their personal information have become more common, it is still being determined if users are unaware of the risks or are simply unwilling or unable to protect themselves. Research has also shown that users' habits may also influence their practices. However, user behavior is complex, and the relationship between online habit and practices is not clear.
Location: https://caecommunity.zoom.us/j/83488759886
Just log in as "Guest" and enter your name. No password required.
Historically aviation cybersecurity enjoyed what is called security-by-obscurity due to its niche domain, aviation proprietary systems, and their relative large cost. However, this relative protection is receiving new scrutiny as developments in both aviation and cybersecurity has become common in the recent years. Besides increased availability of cyberattack tools, aviation domain has experienced a growth in connectivity, computing services, and software-driven functionality. There is also increased availability of industry-specific knowledge, such as avionics equipment. Moreover, the aviation enthusiasts' and cybersecurity communities enjoy the wide availability of software-defined radio equipment. All these developments require a well-trained aviation cybersecurity workforce able to tackle challenges, and protect and defend this critical infrastructure. As leaders in aviation and aerospace education, Embry-Riddle Aeronautical University (ERAU) has undertaken efforts to address the need for a high-skilled cybersecurity workforce. This talk covers the aviation cybersecurity lifecycle models and emphasizes cyber-safety in terms of continuity of systems' operations across the aviation ecosystem domain. In addition, the talk covers ERAU's approach to cybersecurity education to build a pipeline of graduates with strong aviation cybersecurity expertise.
Location: https://caecommunity.zoom.us/j/83488759886
Just log in as "Guest" and enter your name. No password required.
Physical side-channel analysis has come a long way since its inception in the 90s. Over the past two decades, a number of attacks and related defenses have appeared, resulting in hundreds of academic papers and a multi-billion dollar market. But what is the future of physical side-channel analysis? Will it keep incrementing on the same themes or are there new directions going forward? In this talk, we will give a brief overview of the existing work and then focus on three aspects we believe to be important for the future of physical side-channel analysis: new applications, new devices/targets, and new means to extract the information.
PACE (Pathway to Advancement in Cybersecurity Education) is a guided Cybersecurity pathway that introduces dual enrollment College courses as early as 9th grade with multiple educational and employment exit points. PACE was funded for the last three years by a grant from the NSF-ATE. We will share our results including outcomes, challenges and best practices. The presentation will be supplemented by interviews and testimonials from various stakeholders (i.e., instructors, students, staff and parents) involved with the PACE project.
Event Archive
November 17, 2022 – CAE Forum: Security of Heterogeneous Systems
November 17, 2022 – CAE Forum: Scalable Remote Live Forensics for Android
November 2, 2022 – CAE Forum: The Use of Steganography and Steganalysis Trends in Computer Forensics
November 2, 2022 – CISA and Girls Who Code Webinar: Learn About Incident Response Techniques and Jobs in Cybersecurity
October 20, 2022 – CAE Forum: Vulnerabilities of Machine Learning Algorithms to Adversarial Attacks for Cyber-Physical Power Systems
October 5, 2022 – CAE Forum: CyberChef Lessons for Learning Encryption
October 5, 2022 – CAE Forum: Demystifying and Exploiting IoT Timeout Behaviors in Smart Home
September 16, 2022 – National Cybersecurity Virtual Career Fair
September 15, 2022 – CrowdStrike & NCL Webinar
August 22, 2022 – National Cyber League Fall 2022 Season
August 16, 2022 – Senator Patrick Leahy Cyber Symposium
August 9, 2022 – NSA Codebreaker Challenge
July 1-10, 2022 – US Cyber Games Open CTF Challenge
June 6-8, 2022 – Demystifying Cybersecurity NICE Conference & Expo
May 19, 2022 – CAE Tech Talk: Volatility
May 19, 2022 – CAE Tech Talk: Ransomware and the Zero Trust Framework
May 6, 2022 – HUE Tech Summit 2022 s
May 4, 2022 – Building a Smart Secure Manufacturing Testbed Using Zero Trust Model, Machine Learning and 5G
May 2, 2022 – How Serious is the Cybersecurity Threat Posed by the Current Geopolitical Climate?
April 21, 2022 – CAE Tech Talk: HE and ZKP: Privacy-Enhancing Technologies
April 21, 2022 – April CAE Tech Talk: Symbolic Execution for the Win: Pwning CTFs with Angr
May 7, 2021 – HUE Tech Summit
May 4 2021 – Military Spouses in Cybersecurity
March 25, 2021 – Webinar: Data Privacy
December 10, 2020 – Webinar: Veterans Apprenticeship Program Webinar
November 19-20, 2020 – CAE in Cybersecurity Symposium
November 18, 2020 – Webinar:Fraud, Forensics and Cybersecurity
November 12, 2020 – Webinar: Seeking Careers in Cybersecurity
American Society for Public Administration (ASPA) Annual Conference
Webinar: The Difference Between an IT Degree and a Cyber Degree
NICE Conference and Expo
CAE in Cybersecurity Symposium
Resources
The key to staying ahead in the field of cybersecurity is to watch for and analyze trends. It's a challenge to stay one step ahead of the criminals. As a cybersecurity professional, you will want to stay on top of new findings and current cyber events.
Here are some resources that will help you stay up-to-date:
Vulnerability Alerts and Information
Regulations
Frameworks
Studies and Research
Publications
Security News & Threat Intelligence Blogs
News Feeds
Videos and Podcasts
Other Sources
What is Phishing and How to Protect Yourself
National Cybersecurity Institute Journal
The National Cybersecurity Institute Journal, a peer-reviewed journal, covers topics that appeal to a broad readership within the cybersecurity discipline, with a particular focus on education, training, and workforce development.