At the center of the cybersecurity conversation.
The National Cybersecurity Institute at Excelsior College is an academic and research center dedicated to assisting government, industry, military, and academic sectors meet the challenges in cybersecurity policy, technology, and education.
The NCI is shaping a coordinated effort to build the cybersecurity workforce and influence an informed leadership base that implements cutting-edge cybersecurity policy. We target the development of effective cybersecurity practice in specific sectors, including health care, finance, utilities/energy, telecommunications, and education/training.
Center of Academic Excellence in Cyber Defense Education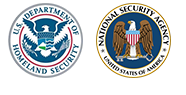 The National Security Agency (NSA) and the Department of Homeland Security have designated Excelsior College as a National Center of Academic Excellence in Cyber Defense Education.
Leadership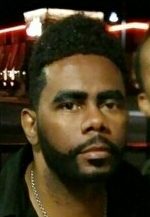 Kevin Moore, Interim Director of National Cybersecurity Institute
Kevin Moore is the faculty program director for the Master of Science in Cybersecurity program. He has more than three decades of professional and academic experience in the field of IT and two decades in cybersecurity, most recently serving as a senior cybersecurity engineer at GM Financial, where he helped lead the management and investigation of cyber breaches as part of the International Incident Response team. In addition to his significant senior-level professional experience in the field, he has served as an instructor, subject matter expert, and course developer at Western Governors University, American Intercontinental University, and other institutions.
Moore is nearing the completion of his Doctor of Information Technology at Walden University, where he is specializing in Strategic IT Leadership and Applied Quantitative and Qualitative Research. He is completing a dissertation on strategies used by small businesses to detect and prevent cybersecurity threats.
National Cybersecurity Institute Fellows
Weylin Brad Leavitt
Weylin Brad Leavitt is a cybersecurity leader and technical subject matter expert. He works for the Defense Intelligence Agency, where he is assigned to the chief information officer for the U.S. Indo-Pacific Command. Leavitt is responsible for providing access and customer support to seven worldwide networks across the Indo-Pacific Command theater.
Leavitt is a 2008 graduate of Embry-Riddle Aeronautical University, where he studied computer engineering. In 2010, he became an active-duty Air Force officer and quickly became well- known among the cadre of cyber operators. He was first assigned to the Air Force Enterprise Service Desk for three years, creating policies and leading quality assurance efforts, before being deployed with the U.S. Army to Bagram Air Field, Afghanistan. There he fulfilled the role of system operations officer-in-charge at the Regional Network Operations Service Center-Afghanistan. After returning from deployment, he was assigned to the Air Force Computer Emergency Response Team, becoming mission-qualified and eventually commanding one of the six Air Force Cyber Weapon Systems. He was responsible for conducting various cyber defensive operations against all activities, from daily phishing attempts to large-scale network attacks.
Excelsior College Cybersecurity Programs
Continue the Conversation
Excelsior College National Cybersecurity Student Association Chapter
The National Cybersecurity Student Association (NCSA) encourages the educational and professional development of cybersecurity students through activities, networking, and collaboration. NCSA strives to inspire career awareness and promote creative efforts by cultivating a national community that supports students in their cybersecurity endeavors.
National Cyber League
As part of the National Cybersecurity Student Association, students have the opportunity to participate in the National Cyber League. This biannual cybersecurity competition for high school and college students consists of a series of challenges that allow students to demonstrate their ability to identify hackers from forensic data, break into vulnerable websites, recover from ransomware attacks, and more.
Excelsior College has participated in the National Cyber League since 2017 and has consistently ranked on the Top 100 Leaderboard for the past three seasons.
In the fall 2019 season, Excelsior College ranked No. 34 overall and teams placed No. 55 and No. 99 on the Leaderboard.
"I think the exposure and skills [gained] are the biggest takeaways. You learn things you would never learn in the classroom. This provides you a way to practice everything you learned, too."
– Melissa Burger, Master of Science in Cybersecurity student at Excelsior College
Excelsior College National Cybersecurity Student Association Chapter
NCI Blog
View more articles from NCI
National Cybersecurity Institute Journal
The National Cybersecurity Institute Journal, a peer-reviewed journal, covers topics that appeal to a broad readership within the cybersecurity discipline, with a particular focus on education, training, and workforce development. The manuscripts submitted to the Journal are reviewed for their contribution to the advancement of applied research in the area of cybersecurity.
Events and Webinars
Upcoming Events
More events coming soon
Previous Events

The annual summit is designed to educate, elevate, and empower women of color technologists and techpreneurs around the world. In keeping with the "No More Hidden Figures" mantra, the 2021 summit is focused on women in the in-demand field of cybersecurity.
Learn more and register
Join the National Cybersecurity Student Association on Tuesday, May 4 at 2 pm ET to learn more about engaging military spouses in the cybersecurity workforce. The session will host a dynamic panel of professionals from the Student Association, Women in CyberSecurity (WiCyS), Excelsior College, Fortinet, and military spouses all sharing their resources, stories, inspiration, opportunities, and more!
Learn more and register
Organizations large and small have failed to adequately protect their data and systems assets. There have been massive failures reaching billions of both personal and business data records. If large organizations with their security teams were unable to secure their data, just imagine how difficult and necessary it is for us to protect ours. Learn how to do this from Dr. Estwick.
Learn more and register
Join us at 2p.m. EST for the Veterans' Apprenticeship Program Webinar hosted by Women in Cybersecurity and Smoothstack. This webinar will showcase how to participate in this one-of-a-kind WiCyS initiative to help our veterans find their career paths in cybersecurity and is free and open to all.
Learn more and register
The CAE in Cybersecurity Symposium provides community members and applicants the opportunity to network, receive community updates, and present their research to the community. The symposium is open to all existing Centers of Academic Excellence in Cyber Defense Education (CAE-CDE), Centers of Academic Excellence in Research (CAE-R), and Centers of Academic Excellence in Cyber Operations (CAE-CO), as well as government representatives and invitees. Registration is also open to institutions that have applied for CAE-C designation or are in the process of applying.
More Info.
Join us for a panel discussion focused on emerging trends and careers in the fields of fraud, digital forensics, and cybersecurity.
Top leaders in the field will discuss:
Major developments and issues in the fields of fraud, forensics, and cybersecurity, and how they impact different sectors;
How organizations and individuals respond to changes within the fields;
Skills and competencies required for success; and
How market trends impact the labor force.
The National Cybersecurity Institute (NCI) at Excelsior College hosted a webinar to give students an opportunity to learn about cybersecurity careers and available opportunities within the workforce. Participants will hear from NCI's Director, Amelia Estwick as well as Tammy Spenziero, Director of Career Services, on the best resources and pathways to cybersecurity careers. There will also be a conversation with two alumni, Weylin Leavitt and Ben Ferguson, who will explain how they transitioned into the field of cybersecurity, discuss what they do, and share their experiences and insight on cybersecurity careers.