50th Annual Commencement
Online Celebration – Friday, July 9, 2021
Celebrating the Class of 2021!
Congratulations on reaching this impressive milestone! Your perseverance during these extraordinary times is a tribute to your character and a symbol of success.
Nearly 6,000 graduates make up the Class of 2021, and we look forward to celebrating Commencement with you. On Friday, July 9, we will come together online for Commencement to honor your accomplishment. We will do this as a community, and we hope that you will include your family and friends in your moment of celebration.
This Commencement webpage is the hub for celebration information and where you will watch Commencement. As a graduate, you will receive an email invitation where you can respond to additional online events hosted by alumni and our deans. We hope you will join us.
Ever upward,
David Schejbal, PhD
President
days
Hours
Minutes
Seconds
Schedule of Events
Thursday, July 8, 2021
7 – 8 pm ET
Via Zoom
Response Required
Alumni Association Annual Meeting
Join us for your welcome to Excelsior's Alumni Association, now more than 182,000 graduates strong. Hosted by the Alumni Leadership Council, this Zoom event will feature all the ways you can stay connected with Excelsior.
Friday, July 9, 2021
11 – 11:45 am ET
Via Zoom
Response Required
 School of Nursing Dean's Reception:   Celebrating your Success
Noon – 12:45 pm ET
Via Zoom
Response Required
School of Undergraduate Studies Dean's Reception: Celebrating your Success
1 – 1:45 pm ET
Via Zoom
Response Required
School of Graduate Studies Dean's Reception: Celebrating your Success
Please join to engage with faculty, staff, and fellow graduates from your school for these special live Zoom events hosted by the Dean.
3 pm ET
Commencement Celebration
Response not required, but we encourage you to reply 'yes' on the response form to receive the Commencement link to easily share with family and friends.
Please join us, all are welcome. No login is required to watch, but you will have the opportunity to sign in to join the conversation and leave comments. The online event begins at 3 p.m. ET and will last approximately 30 minutes. Leading up to the celebration, scrolling names of the graduates of the Class of 2021 will be on the webpage arranged by area of study and in those groupings, alphabetical within degree levels.
Social Media Graphics and College Merchandise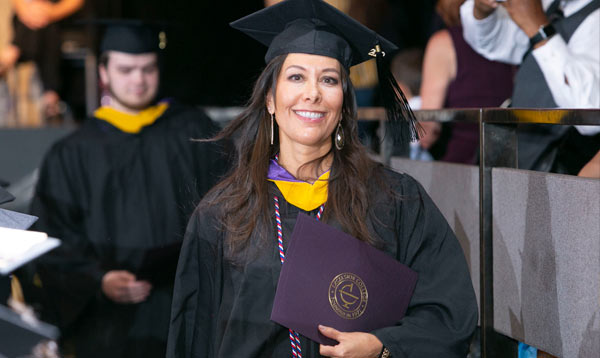 Celebrate on Social
Download digital swag and share your success on social media with the #excelsiorproud. Like and follow @ExcelsiorCollege to be part of the celebrations and join the Alumni Group on Facebook and LinkedIn.
Download grad graphics for: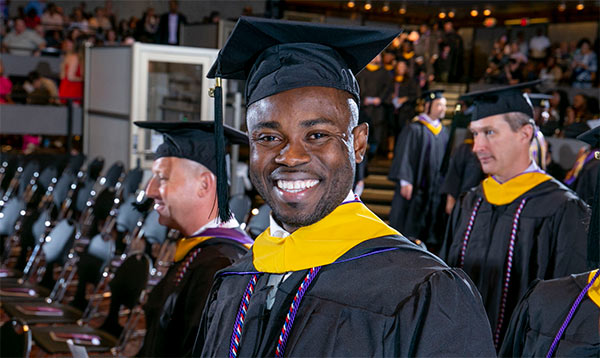 College Merchandise and Regalia
Virtual Graduation Portraits
Turn your own photo into a graduation memory! Submit your image and Island Photography will add a traditional or custom Excelsior background and email the digital proofs to you. Click the link below for photography tips and instructions. There is no obligation to purchase. Deadline to submit is July 12, 2021.
Learn More.
Welcome to the Alumni Association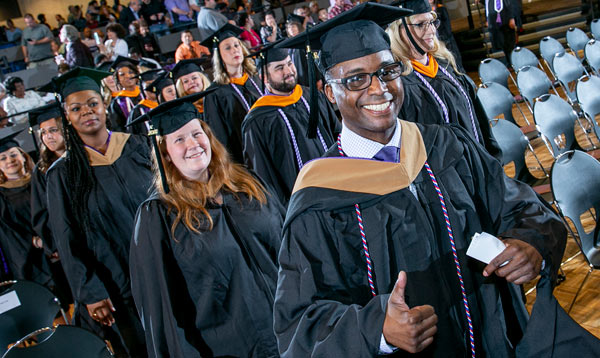 Every graduate belongs to the Excelsior College Alumni Association—no application, no dues required!
The Alumni Association, now more than 182,000 strong, encourages alumni to stay connected, share their successes, and serve as advocates for the College, its programs, and future generations of students and graduates.
Visit our Alumni Association pages to learn about the many ways to stay engaged.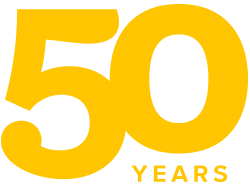 ELEVATE: The Campaign for Student Scholarships
To honor Excelsior's 50 years of delivering on our promise to provide an affordable education and to meet student where they are, academically and geographically, we are raising funds for student scholarships. Your contribution, in any amount, will reduce financial obstacles faced by adult learners just like you.
Help others along their road to Commencement – pay it forward with a scholarship fund contribution.