51st Annual Commencement
In-Person Celebration – Friday, July 8, 2022
Congratulations to the Class of 2022!
Excelsior College is excited to return to an in-person Commencement ceremony. We will celebrate the Class of 2022 and invite the Classes of 2020 and 2021 to join the celebration on Friday, July 8, 2022 in Albany, New York at the MVP Arena (formerly Times Union Center.) Registration and regalia are required to participate in the in-person ceremony.
This webpage is our Commencement hub. Check back for additional information especially as the event gets closer.
Read more below for event attendance details. Visit our FAQ page for more answers to your most common Commencement questions.
Social Media Graphics, Excelsior Merchandise and Graduate Photographs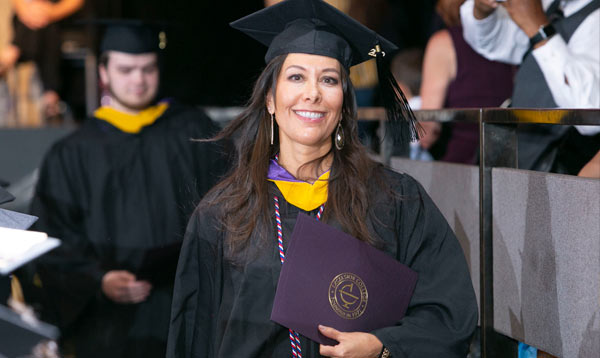 Celebrate on Social
Download digital swag and share your success on social media with the #excelsiorproud. Like and follow @ExcelsiorCollege to be part of the celebrations and join the Alumni Group on Facebook and LinkedIn.
Download grad graphics for: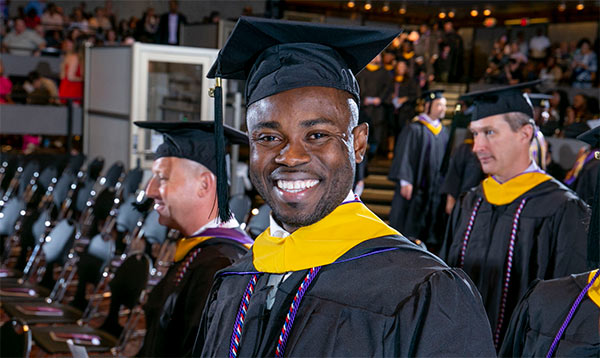 Excelsior Merchandise and Grad Photographs
Welcome to the Alumni Association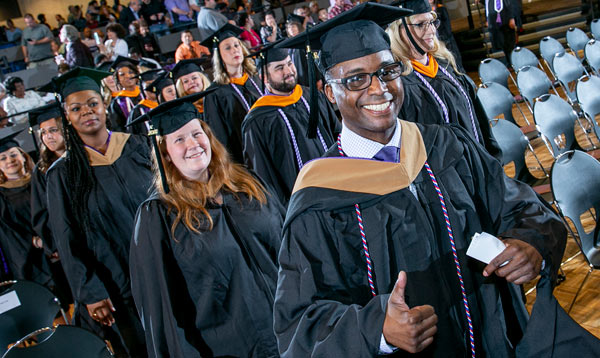 Every graduate belongs to the Excelsior College Alumni Association—no application, no dues required!
The Alumni Association, now more than 182,000 strong, encourages alumni to stay connected, share their successes, and serve as advocates for the College, its programs, and future generations of students and graduates.
With a donation of $25 or more, you will receive a purple alumni cord that identifies you as a contributing member of the Excelsior College Alumni Association. Make your donation online before Thursday, June 10 to receive your purple alumni cord in time for Commencement.
Visit our Alumni Association pages to learn about the many ways to stay engaged.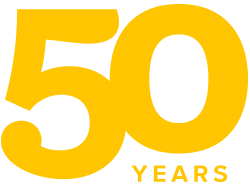 ELEVATE: The Campaign for Student Scholarships
To honor Excelsior's 50 years of delivering on our promise to provide an affordable education and to meet student where they are, academically and geographically, we are raising funds for student scholarships. Your contribution, in any amount, will reduce financial obstacles faced by adult learners just like you.
Help others along their road to Commencement – pay it forward with a scholarship fund contribution.
keywords: graduation