50th Annual Commencement
Save the Date – Friday, July 9, 2021
Commencement 2021
We are hard at work planning an online Commencement for the Class of 2021 on July 9.
Excelsior College continues to monitor the impact of COVID-19 on events in New York state. Currently, state guidelines prohibit an in-person event of this size, so graduates, faculty, staff, alumni, trustees, and family members will connect in an online Commencement event honoring your graduation milestone. Additional details will be shared soon.

Welcome to the Alumni Association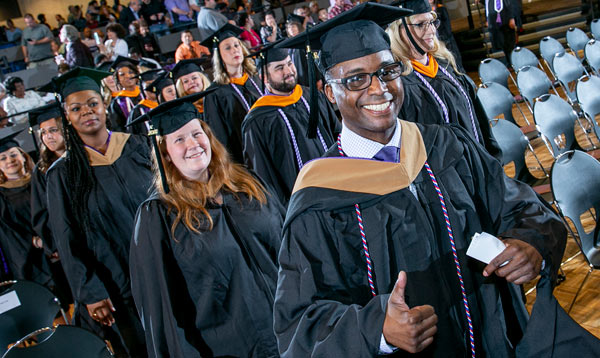 Every graduate belongs to the Excelsior College Alumni Association—no application, no dues required! Visit our Alumni Association pages to learn about the many ways to stay engaged.
Help Deliver the Power of Knowledge and Opportunity to Others Following You
Your contribution to one of our scholarship funds, in any amount, is like paying it forward to help reduce financial obstacles faced by adult learners like you.
Help others along their road to Commencement – pay it forward with a scholarship fund contribution.
Watch the 2020 Commencement