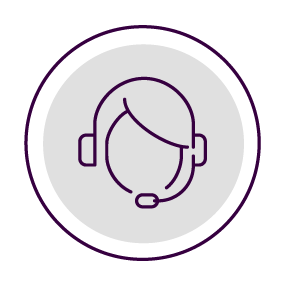 An Admissions Counselor
Can Help You:
Finish your degree sooner | Make college affordable | Create a plan to achieve goals
Fill out our 3-Step form to get started
Move Ahead in Your Career with an Online MS in Health Sciences
This fully online Master of Science in Health Sciences program prepares you for career advancement and teaches you how to lead and motivate teams. You'll learn to effectively use data to improve health care quality and access, analyze and propose policies that promote health equity, address ethical situations, and use best practices and innovative strategies to solve problems in health care settings.
Experienced health professionals understand that the complex problems facing health care organizations today cannot be solved in a vacuum. Collaboration across professions is vital to ensure that individuals and communities have access to high quality health care. Ethical leadership and strategic decision-making are at the heart of all that healthcare leaders do. That's why you will start with Excelsior's unique set of core courses focusing on ethical leadership and strategic talent management to help empower you as an emerging leader and equip you to guide solution-finding for some of society's most deeply rooted issues. You will form a strong foundation for your academic journey and attainment of your career goals as you learn with fellow students from across all of our degree programs and disciplines, expanding your worldview and deepening your understanding of health care systems.
Courses and assignments familiarize you with the processes involved in providing quality health services and the business operations at work in health care organizations. You'll use real-world examples to cover trends in U.S. health care delivery systems, build research and communication skills, explore ethical issues in health care, managerial leadership, health care policy analysis and reform, and more.
Making your graduate program experience excellent—meet this faculty program director.
Concentrations
Public Health, General, Cannabis Control
Fast Facts:
The average median salary for those with a MS in Health Sciences is $76,000 (Source: payscale.com)
---
Master's degree holders work as occupational therapists, dietitians, and health research coordinators (Source: BLS)
---
More than 5 million job openings in the health sciences are expected nationwide by 2026 (Source: BLS)
---
Online MS in Health Sciences Program Details
Core Health Sciences Courses: 18 Credits
Ethical Leadership
This interdisciplinary course will develop highly effective transformational leaders in their respective professions who formulate sustainable, ethically sound solutions to practical management problems encountered in a complex global environment. You will learn how to set direction and work with multiple constituencies with divergent needs through an ethical lens that includes social responsibility and the intersections of diversity, culture, and environment, and how these differences affect best practices in management in your discipline.
Strategic Talent Management
This interdisciplinary course will enable you to acquire the skills necessary to strategically lead decisively across all functions in organizations, including recruitment and selection of employees, training and development, performance appraisals, health and safety, labor relations, and change management. You will be introduced to leadership and talent management within and across disciplines and apply strategies to the private, public and not-for-profit sectors. This course will integrate legal, management, and social science research with an action learning-based approach to executive-level leadership education. You will have the opportunity to apply these skills through your own disciplinary lens, and will gain an in-depth understanding of how these skills are applied in other disciplines.
Data Driven Decision Making
This course is an interdisciplinary approach to research methods and is designed to provide you with an introduction to statistical theory and practice. Learn how to research a current issue and interpret statistics for the fields of criminal justice, business, health sciences, and public administration, assuming leadership roles in your discipline.
Health Care Policy, Politics, and Power
Increase your knowledge of the federal policy-making process and key issues in health policy in this foundational course. Assignments include a policy analysis paper and recorded presentation that describes the symptoms and magnitude of a policy-related health problem, outlines a plausible intervention, recommends an alternative policy, a predicts outcomes. You also learn about national and local health policy, the concept of universal health care, the role of political lobbyists, Medicare and Medicaid reforms, and efforts to eradicate disparities of access to care among diverse populations.
Contemporary Issues in Health Care Delivery Systems
You will gain an in-depth understanding of current issues and emerging trends facing leaders within healthcare delivery systems in this advanced course. The diversity and complexities of various healthcare settings are explored, along with the drivers of healthcare delivery. Themes of quality assurance, patient safety, access, and ethical leadership are infused throughout the course. You will apply what you have learned through analysis of real-life case studies.
Informatics for Health Care Leaders
Information management is vital to the functioning of health and public health organizations. This course equips you with the skills to guide ethical, evidence-based decision-making around current and emerging information technologies. It examines the use of healthcare technology in warehousing, communicating data, and safeguarding data and electronic health records. You will learn to leverage the power of informatics and your teams to positively impact health outcomes, improve organizational processes, and ensure all health information is protected. You will have the opportunity to work on a term-length project in which you analyze and identify solutions for an informatics problem impacting a healthcare organization.
Public Health: 15 Credits
Achieve your career goals with a concentration in public health that deepens your knowledge of disease prevention planning and teaches you how to design public health programs that address the cultural, psychological, and behavioral factors that affect individual and community health.
Behavioral Health and Social Environment
Epidemiology
Critical Issues in Public Health
Program Planning and Evaluation for Public Health
Vulnerable Populations
General: 15 Credits
Take graduate electives in health sciences or satisfy this requirement with approved transfer credits.
Cannabis Control: 15 Credits
The growing cannabis industry is going to impact all aspects of our current societal process. The regulation of cannabis spans from growing, transportation, public health, and city services to new businesses, financing, and supply chains that cross jurisdictional lines. The concentration in Cannabis Control will give you a solid foundation in compliance, risk assessment and cannabis as commerce. Completing all three of these courses will also get you a graduate certificate in Cannabis Control on your way to completing your Master's Degree.
Policy and Compliance
Commerce
Risk Assessment
Communication Strategies for the Healthcare Leader
3 credits in approved concentration courses
Master's in Health Sciences Capstone: 3 Credits
Through practical assignments in the graduate capstone in health sciences, learn how to create a lobbying and advocacy plan for health associations; how to write a formal testimony that can be submitted to health-related legal hearings; how to prepare an oral testimony for court proceedings in which you need to concisely present key points within the framework of the lawsuit; and how to write health-related op-ed articles that you can submit to print and digital media channels for potential publication. Coursework also covers persuasive writing tactics, and strategic message and communication planning.
Common Careers with an
Online MS in Health Sciences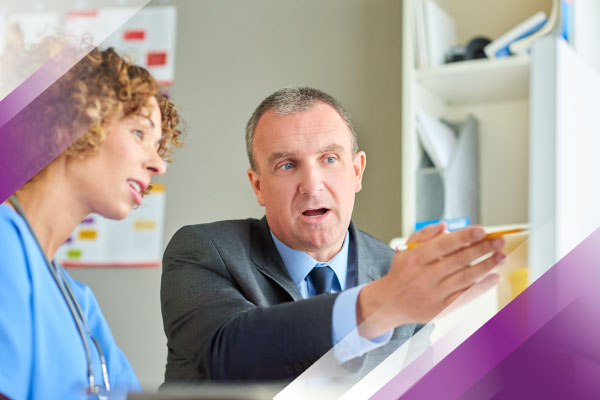 Health Informatics Technician
Health Professions Educator
Occupational Health Specialist
Public Health Planner
Quality Assurance Coordinator
Explore Common Careers
Career Outlooks
Epidemiologist
Reduce the risk and occurrence of negative health outcomes through research, community education, health policy, and public health.
Average Yearly Salary:
$75,000
Career Outlooks
Occupational Health Specialist
Examine the workplace for environmental or physical factors that could affect employee health, safety, comfort, and performance.
Average Yearly Salary:
$44,040
Career Outlooks
Public Health Planner
Gather, organize, interpret and maintain data for public health program monitoring, reporting, evaluation, and improvement.
Average Yearly Salary:
$82,008
Career Outlooks
Health Professions Educator
Focus on the unique needs of students engaged in preparation for careers in the healing arts.
Average Yearly Salary:
$60,600
Career Outlooks
Health Informatics Technician
Advise organizations on computerized healthcare systems and analyze clinical data. Perform routine clerical duties, maintain records, collect data, and provide information to customers.
Average Yearly Salary:
$59,675
Previous
Next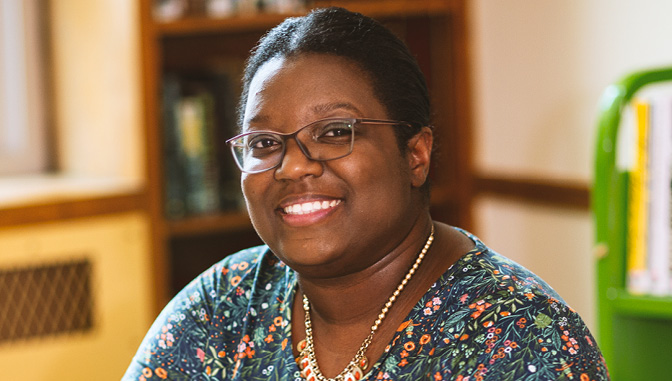 Excelsior was the right choice for me… the teachers had lots of resources. They were always willing to answer questions and to get you to where you needed to go. Excelsior changed my life by helping me achieve a higher degree than I ever imagined for myself.
Kaneesha Roarke
MS in Health Sciences, 2019

Recognitions & Accreditations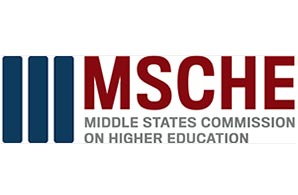 Institutional Accreditation
Excelsior University is accredited by the Middle States Commission on Higher Education, 1007 North Orange Street, 4th Floor, MB #166, Wilmington, DE 19801 (267-284-5011) www.msche.org. The MSCHE is an institutional accrediting agency recognized by the U.S. Secretary of Education and the Council for Higher Education Accreditation (CHEA).
Phase: Accredited
Status: Accreditation Reaffirmed
Accreditation Granted: 1977
Last Reaffirmation: 2022
Next Self-Study Evaluation: 2029-2030
All of Excelsior University's academic programs are registered (i.e., approved) by the New York State Education Department.