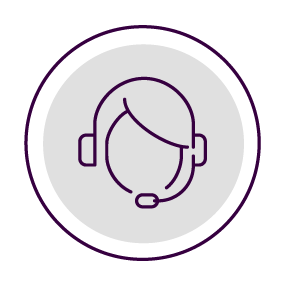 An Admissions Counselor
Can Help You:
Finish your degree sooner | Make college affordable | Create a plan to achieve goals
Fill out our 3-Step form to get started
Choose the Online MBA Program Built for the Future of Business.
This flexible, fully online, International Accreditation Council for Business Education (IACBE) accredited, Master of Business Administration program is especially designed for executive managers driven to grow their careers in strategy, global development, operations, human resources, and digital transformation.
Excelsior's unique set of core courses starts you off with the high-level collaborative skills and integrated strategic mindset that employers from start-ups to multi-national corporations are looking for in an MBA graduate. You'll learn with fellow students from across disciplines to begin your graduate education building your network and expanding your worldview. Gain practical knowledge you can use today as you develop your leadership, analytical and strategic skills.
Deepen your professional expertise by completing up to three concentrations, choosing from: finance and accounting, health care management, cannabis control, human resource management, marketing, or leadership. You can also create your own personalized course of study by choosing the general business option.
Make sure to read the full requirements for this program before you apply
Excelsior's MBA program is accredited by the International Accreditation Council for Business Education (IACBE).
Concentrations
Cannabis Control, Finance and Accounting, General Business, Health Care Management, Human Resource Management, Leadership, Marketing
Fast Facts:
Finish your MBA in as little as 1 year
---
Top jobs for MBA holders include financial analyst, marketing manager, and chief financial officer (source: payscale.com)
---
Nearly 40% of Fortune 500 CEOs have an MBA on their resume (source: Fortune)
---
Online MBA Program Details
24 Credits
An Interdisciplinary Approach to Ethical Leadership
This course will develop highly effective transformational leaders in their respective professions who formulate sustainable, ethically sound solutions to practical management problems encountered in a complex global environment. Students will learn how to set direction and work with multiple constituencies with divergent needs through an ethical lens that includes social responsibility and the intersections of diversity, culture, and environment.
Strategic Talent Management in a Complex World
The interdisciplinary Leadership and Talent Management course will enable students to acquire the skills necessary to strategically lead decisively across all functions in organizations, including recruitment and selection of employees, training and development, performance appraisals, health and safety, labor relations, and change management. Students will be introduced to leadership and talent management within and across disciplines and apply strategies to the private, public and not-for-profit sectors. This course will integrate legal, management, and social science research with an action learning-based approach to executive-level leadership education.
Data Driven Decision Making
This course takes an interdisciplinary approach to research methods and is designed to provide students with an introduction to statistical theory and practice. Students will learn how to research a current issue and interpret statistics for the fields of criminal justice, business, and public administration, assuming leadership roles in their discipline. As you progress through the course you will explore the lens through which professionals from other disciplines utilize data to make decisions. Students will learn how to make decisions and promote those decisions, based on data and statistical research.
Technology and Project Management
This course explores the business need for effective Project Management and uses for information technology and the attendant opportunities, risks, and ethics. Presents contemporary major system implementations methods and uses. Examines security challenges and mitigation from a business perspective. Provides information technology planning and governance models and principles.
Finance
Find out how organizations finance investments and manage day-to-day financial activities. This course teaches you how to apply financial theory to real-life situations and make decisions as a financial manager with an incomplete data set. Learn how to work with financial statements and analyze common ratios to develop long- and short-term financial policies. Instruction also covers: the effect of interest rates on managerial decisions, the time value of money, discounted cash flow valuation, bonds and equity financing, stock valuation, present value, capital budgeting and investment, forecasting and cash flow projection, and project risk.
Marketing
Deepen your understanding of marketing management, strategy, and tactics in practice. Through case studies, you examine ethical, legal, social, and environmental issues that impact marketing decision making in realistic business scenarios. For your final project, you work on a team to create a strategic marketing plan for a fictional national product or service. Learn how to segment markets, set marketing metrics, create branding and integrated marketing communication strategies, track competitor market positions, select marketing channels, and use digital marketing tactics to promote products and services.
Global Operations and Supply Chain Management
Get hands-on experience producing a business case analysis, operations forecasting report, and process improvement plan. This course introduces manufacturing, distribution, and service operations, and their role in the organization and international business environments. Study process flow analysis; inventory management for products of steady, perishable, or frequent demand; capacity planning; logistics resource scheduling; supply chain management; quality management; prioritization; and project management.
Strategy and Policy MBA Capstone
In the MBA capstone, you acquire and demonstrate advanced knowledge of how to develop and implement effective business strategies. Gain experience evaluating complex business situations and making strategic decisions under conditions of uncertainty. You'll explore topics including internal and external environments, business ethics and social responsibility, quantitative analysis, accounting and finance, business models, competitive rivalry, international expansion, cooperative strategy, mergers and acquisitions, corporate structure, change management, leadership, and policy. For your final assignment, you create an integrated business portfolio that showcases your area of expertise.
9 Credits
Finance and Accounting
Master accounting principles and tools and learn how to prepare and evaluate financial statements and reports for corporations, government agencies, and nonprofit organizations. Coursework covers financial statement analysis, corporate disclosure, and nonprofit accounting. This concentration prepares you to sit for the Certified Public Accountant (CPA), Certified Management Accountant (CMA), and Certified Internal Auditor (CIA) examinations.
Accounting for Managers
Corporate Financial Reporting and Disclosure
Financial Statement Analysis
Cannabis Control
The growing cannabis industry is going to impact all aspects of our current societal process. The regulation of cannabis spans from growing, transportation, public health, and city services to new businesses, financing, and supply chains that cross jurisdictional lines. The concentration in Cannabis Control will give you a solid foundation in compliance, risk assessment and cannabis as commerce.
Policy and Compliance
Commerce
Risk Assessment
General Business
The General Business concentration allows students to develop a personalized concentration area that spans multiple business concentrations. Students can tailor their concentration to their specific life and career goals, providing them with flexibility in developing their knowledge and skills. Choose three business electives that connect to your career goals.
Health Care Management
Gain the skills to manage a diverse workforce providing health care for an increasingly heterogeneous population. This concentration also prepares you to analyze and interpret health care funding and delivery trends to provide recommendations for organizational action.
Strategic Management of Health Care Organizations
Communication Strategy for the Health Care Leader
Approved health care management elective
Human Resource Management
Gain the knowledge and skills required of human resource managers. Learn how to analyze legal requirements and apply resource management principles to support organizational objectives in staffing, employee development, labor relations, conflict resolution, compensation, and benefits practices.
Choose one course from each category:
Staffing and Development
Employee Staffing and Development
Training and Career Development
Change Management
Total Rewards
Compensation and Benefits
International Human Resources
Employment Law
Maintaining High Performance
Labor Relations and Conflict Resolution
Principles and Practices of Performance Improvement
Conflict Management and Alternative Dispute Resolutions
Leadership
Develop your skill at managing organizational changes and applying leadership strategies to manage conflicts in the workplace. This concentration prepares you to design creative solutions and impactful courses of action that support the organization's employees and mission.
Leading Teams
Contingency Planning
Leadership Elective
Marketing
This concentration allows students to learn and apply advanced constructs in digital marketing with a focus on brand development, launch and management. The concentration traverses the private and public sector industries in the application of business-to-business and business-to-consumer centric marketing methods.
Social Media Marketing
Strategic Brand Marketing
Marketing Elective
Design, implement, and evaluate the efficacy of solutions for complex business problems.
Engage in lifelong learning for professional, career, and personal development.
Lead and work effectively and efficiently in diverse team settings and maintain a high level of performance in a professional business environment.
Communicate effectively and efficiently to various audiences in a timely and professional manner.
Demonstrate leadership and initiative to ethically advance organizational goals and objectives.
Demonstrate adaptability, leadership, mentoring skills, and management in one's chosen career.
Common Careers with an
Online MBA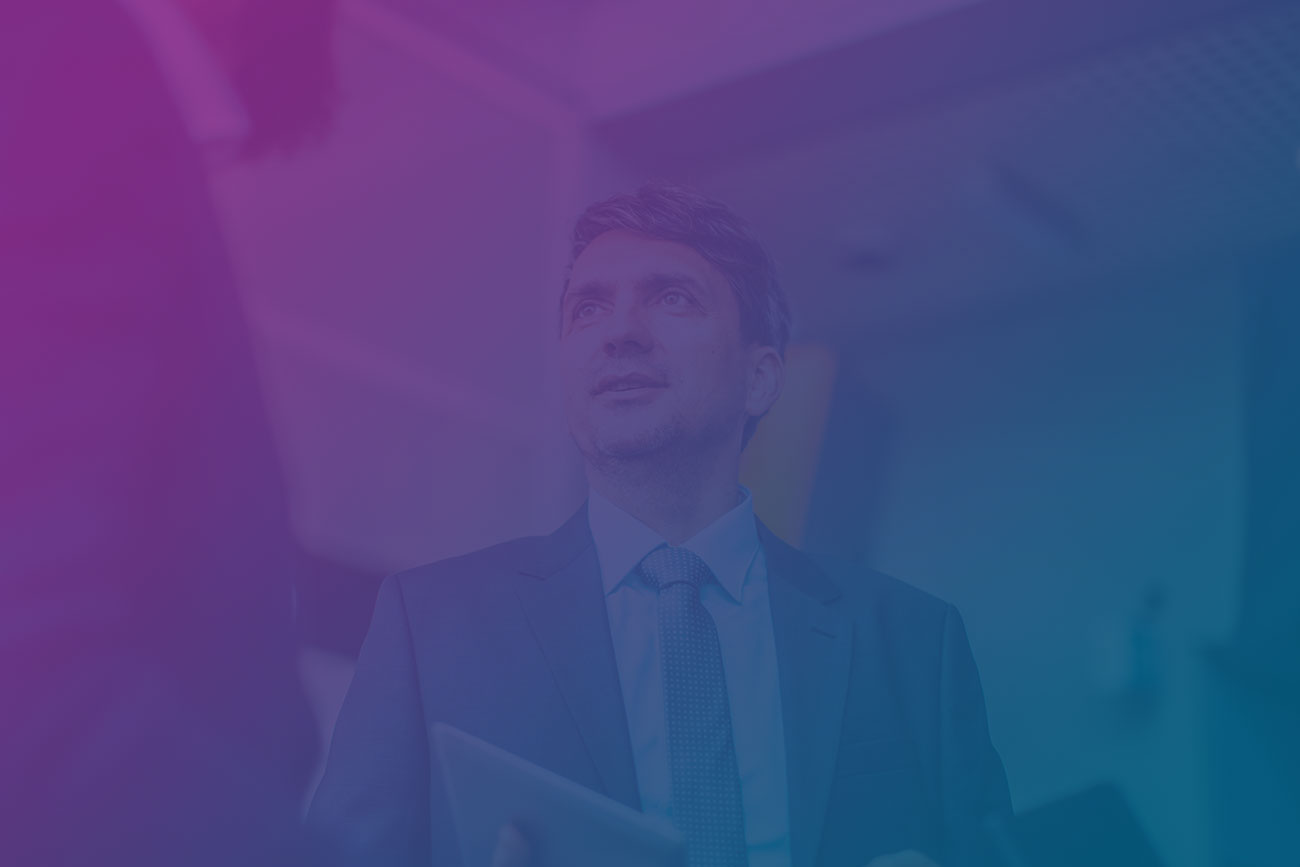 Controller
C-Suite Careers (i.e., CEO, CFO, CISO, etc.)
Director of Digital Marketing
Financial Manager
Human Resources VP
Industrial/ Organizational Psychologist
Explore Common Careers
Career Outlooks
Controller
Lead accounting teams and take charge of closely monitoring a company's financial health.
Average Yearly Salary:
$111,470
Career Outlooks
Financial Manager
Create financial reports, direct investment activities, and develop plans for the long-term financial goals of an organization.
Average Yearly Salary:
$131,710
Career Outlooks
Director of Digital Marketing
Build digital marketing programs and solutions to help improve brand health, fuel the sales funnel, and drive consumer loyalty.
Average Yearly Salary:
$140,333
Career Outlooks
C-Suite Careers
Lead as a chief executive officer (CEO), chief financial officer (CFO), chief operating officer (COO), or chief information officer (CIO).
Average Yearly Salary:
$278,800
Career Outlooks
Organizational Psychologist
Apply principles of psychology to solve human resources, administration, management, and marketing challenges.
Average Yearly Salary:
$113,320
Previous
Next
My MBA has unlocked many professional doors and has armed me with all the necessary tools needed to succeed in my current role as well as to pursue other executive/managerial roles.
Amanda Alfred
Master of Business Administration, 2017

Recognitions & Accreditations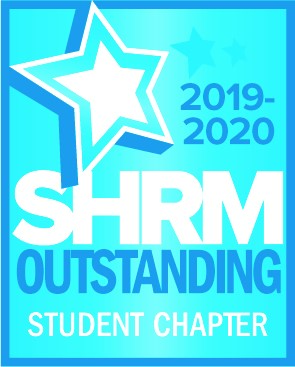 Society For Human Resource Management (SHRM) Student Chapter
SHRM has acknowledged that Excelsior University's concentration in Human Resource Management fully aligns with its HR Curriculum Guidebook and Template. The concentration has achieved alignment renewal through 2025.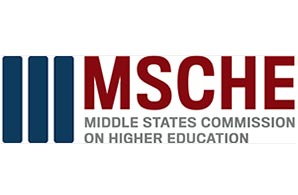 Institutional Accreditation
Excelsior University is accredited by the Middle States Commission on Higher Education, 1007 North Orange Street, 4th Floor, MB #166, Wilmington, DE 19801 (267-284-5011) www.msche.org. The MSCHE is an institutional accrediting agency recognized by the U.S. Secretary of Education and the Council for Higher Education Accreditation (CHEA).
Phase: Accredited
Status: Accreditation Reaffirmed
Accreditation Granted: 1977
Last Reaffirmation: 2022
Next Self-Study Evaluation: 2029-2030
All of Excelsior University's academic programs are registered (i.e., approved) by the New York State Education Department.