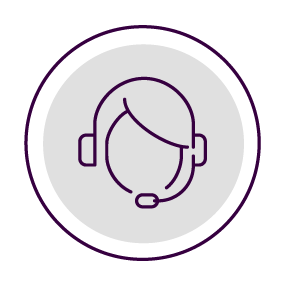 An Admissions Counselor
Can Help You:
Finish your degree sooner | Make college affordable | Create a plan to achieve goals
Fill out our 3-Step form to get started
The Online BS in Liberal Arts Opens Doors
If you are working toward a promotion at work, are curious about your own capabilities, or want to change your profession altogether, a Bachelor of Science in Liberal Arts is one of the best ways to open those new doors. Comprehensive and foundational, a liberal arts degree prepares you to move forward in your current field or find a completely new path.
This fully online liberal arts program emphasizes critical analysis, effective communication skills, ethical decision-making, and collaboration with diverse thinkers. Students define their own programs by combining their past experience with new coursework. This general liberal arts degree is a flexible and effective way to integrate past learning with new educational goals and emerge prepared for the myriad of job opportunities.
If you have a background or career ambitions in the military, allied health, or business and industry, you might consider a concentration in logistics operations management to boost your career.
Concentrations
No Concentration, Logistics Operations Management
Fast Facts:
The average median public relations manager salary is $111,280 (Source: BLS)
---
Bachelor's degree holders work in positions as diverse as intelligence analyst, client service specialist, business development manager, and project manager (Source: forbes.com)
---
91 percent of the net increase in jobs held by those at least 25 years old are filled by those with at least a bachelor's degree (Source: marketwatch.com)
---
Online BS in Liberal Arts Program Details
120 credits are required for the Bachelor of Science in Liberal Arts. A structured concentration Logistics Operations Management is also available. A minimum of 12 credits in any two different arts and science distribution areas and 9 credits in the remaining distribution area: humanities, social science/history, and natural science/math. This includes Ethics, and at least 2 credits in college level mathematics and at least 2 credits in natural science.
Cornerstone Course
Information Literacy
Written English Requirement
Humanities

One ethics course
Two elective courses

Social Sciences and History

Any combination of three social sciences and/or history courses

Natural Sciences and Mathematics

One mathematics course (minimum of 2 credits)
On natural sciences course (minimum of 2 credits)
Additional courses

Arts and Sciences Electives
Additional Collegiate-level Study
Capstone Requirement
Applied Professional Credits
Additional Arts and Sciences Courses
Logistics Operations Management
The logistics operations management concentration prepares you to understand the complex strategic and analytic processes of procurement and inventory control, as well as the managing, coordinating, transporting, and distributing both goods and services. It's especially well-suited to military students with career goals related to product acquisition, allocation, and delivery management within government and military agencies.
Graduates learn to solve inventory control, facilities, planning, warehousing, and distribution problems; prioritize cost reduction and maximize profits; mitigate risk; and evaluate the design and implementation of supply chain systems.
Core Logistics Operations Management Courses
Transportation, Warehousing, and Distribution
This course provides a fundamental understanding of transportation, warehousing, and distribution operations within the logistics industry and offers examples of how to incorporate transportation, warehousing, and distribution strategies. Students learn about inventory control decision-making, supply chain requirements, intermodal operations, and distribution efficiencies through coursework and case studies.
Supply Chain Management
An examination of logistics and supply chain systems, this course focuses on analyzing, designing, and implementing systems. Topics include supply chain management strategy, planning, and operations; the role of e-commerce; and financial factors that influence decisions. Students discuss the trade-offs between cost and service and between the purchase and supply of raw materials; the warehousing and control of inventory; industrial packaging; materials handling within warehouses; and the distribution of finished goods to customers required to minimize costs, maximize profits, or increase customer service levels.
Lean Logistics
This course provides a fundamental understanding of lean applications toward inbound and outbound logistics networks, and the role of leadership to develop a corporate logistics strategy. Students learn professional lean logistics methods and techniques, including identification of areas of waste, ability to decrease inventory, and increase logistics throughput. The course offers examples of how to apply lean logistics thinking; total logistics cost; logistics demand patterns; and logistics planning-operational bridging techniques.
Logistics Operations Management Electives
Operations Management
Overview of the systematic planning, designing, operating, controlling, and improving processes that transform inputs into finished goods and services. This course develops students' abilities to recognize, model, and solve problems inherent in production and service environments. Specific topics include product and process design, queuing, facility layout and location, linear programming, decision analysis, forecasting, and inventory models.
Risk Control
This course prepares students to identify, quantify, and qualify the regulatory, legal, financial, and contractual aspects of enterprise risk; the control and minimization of such risks; and the application of risk financing techniques to control risk exposures in organizations. Students also learn the principles and risks underlying complex business contracts.
Product Planning, Process, and Control
Students explore the connections between various business activities and processes which affect production. Some of these areas include the organization's ability to meet product specifications, adhere to contractual requirements, schedule deliverables, and effectively use available resources to be profitable. Students study the influences on production outcomes, with an emphasis on facilities layout, capacity management, process analysis, quantitative work measurement, and production control.
Common Careers with an
Online BS in Liberal Arts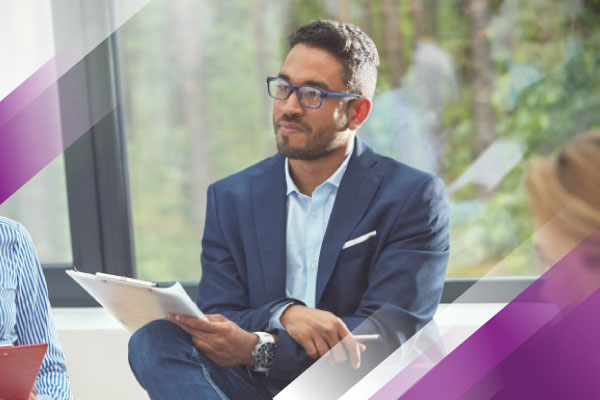 Allied Health
Education
Law
Manufacturing
Public Affairs
Social/Human Services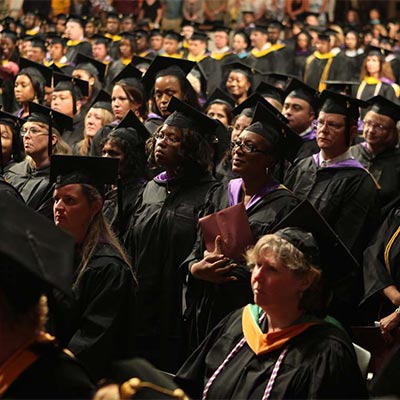 I evaluated multiple learning institutions and found Excelsior valued and encouraged un-traditional learning for credit toward its accredited degree programs.
Mark Welling
BS in Liberal Arts, 2018

Recognitions & Accreditations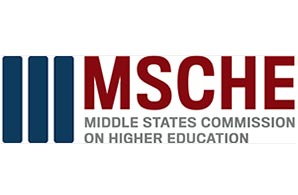 Institutional Accreditation
Excelsior University is accredited by the Middle States Commission on Higher Education, 1007 North Orange Street, 4th Floor, MB #166, Wilmington, DE 19801 (267-284-5011) www.msche.org. The MSCHE is an institutional accrediting agency recognized by the U.S. Secretary of Education and the Council for Higher Education Accreditation (CHEA).
Phase: Accredited
Status: Accreditation Reaffirmed
Accreditation Granted: 1977
Last Reaffirmation: 2022
Next Self-Study Evaluation: 2029-2030
All of Excelsior University's academic programs are registered (i.e., approved) by the New York State Education Department.