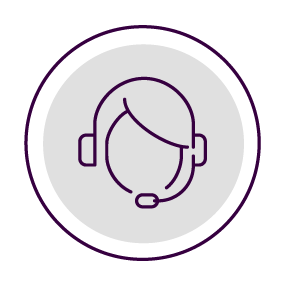 An Admissions Counselor
Can Help You:
Finish your degree sooner | Make college affordable | Create a plan to achieve goals
Fill out our 3-Step form to get started
Gain Business Knowledge with an Online BS in Health Care Management
If you want to pursue a managerial career in health care organizations, this fully online bachelor's in health care management program provides you with a strong foundation in the business side of health care that prepares you for jobs in medical office management, patient records management, quality assurance, and project management.
What Will You Learn in an Online Bachelor's in Health Care Management?
Gain in-depth knowledge of practical approaches to health care staffing and operational needs forecasting, departmental budget preparation, health insurance payment and reimbursement systems, financial reporting, health regulation compliance, electronic documentation, and digital data systems.
In addition to business courses in subjects like accounting and human resource management, the curriculum covers strategic health care planning, regulation compliance, and use of information technologies in health care organizations. You learn how to manage conflict and communicate with stakeholders, give formal presentations, manage meetings, and build effective teams at large companies and nonprofit health care agencies.
Fast Facts:
Top jobs in health care management include clinical director, social services manager, and medical records manager (Source: BLS)
---
Medical and health services managers rank No.14 in job satisfaction by Best Business Jobs by US News and World Report
---
72,100 new health care manager jobs are expected to be added by 2026 (Source: BLS)
---
Online BS in Health Care Management Program Details
Cornerstone Course
Written English Requirement
Humanities

Ethics (minimum of 2 credits)
Humanities electives

Social Sciences

Microeconomics
Macroeconomics
Social science electives

Natural Sciences and Mathematics:

Natural science supportive of health sciences (minimum 2 credits)
Statistics
Additional courses

Arts and Sciences Electives
Overall Degree Requirements
120 credits are required for the Bachelor of Science in Health Care Management.
Core Health Care Management Courses
Foundations of Health Care Management
This course provides you with essential knowledge needed to work in health care management jobs in hospitals, outpatient clinics, doctors' offices, treatment facilities, and other medical settings. Starting with an overview of the U.S. health care delivery system, you learn how nonprofit organizations, for-profit businesses, and public service agencies are structured, financed, regulated, and monitored for quality; and how they employ information technologies to secure electronic health records and deliver health services to diverse populations.
Critical Issues in Health Care Management
This course provides an overview of issues that influence health care delivery and how to respond to related challenges as a health care manager. Learn about health disparities and patient demographics, access to preventive care, public health risks such as infectious disease, natural disasters, terrorism, technological complications in financial systems, regulatory health care bodies, and the impact of politics on health policy.
Writing and Communication in the Health Sciences Professions
This course covers professional writing, speaking, and presentation skills that help you succeed in interviews for health care jobs and clearly communicate with clients, co-workers, and supervisors in health organizations. Learn how to write concise and persuasive summaries and reports; how to use best practices to inform communication with clients, colleagues, supervisors, and community members; how to manage meetings; how to design and talk through visual presentations; and how to interact with diverse groups.
Legal and Regulatory Environment of Health Care
Find out how your job as a health care manager is impacted by federal and state laws, regulations, and legal policies and processes that govern health care administration in the United States. This course teaches you how to meet legal requirements and respond to clinical situations involving constitutional protections, informed consent, patient privacy, employee rights, organizational conduct, and malpractice. Learn how to apply industry practice standards to evaluate actionable options when faced with ethical dilemmas related to child abuse, elder abuse, care of patients with communicable diseases, reproductive therapies, organ donation, and euthanasia.
Organizational Behavior
This course offers an overview of human behavior in work organizations. It examines theoretical, empirical, and applications issues from individual, interpersonal, group, and organizational perspectives. Topics include the overview and history of the field, perceptions, attituded, learning processes, personality, motivation, stress, performance appraisal, group dynamics, leadership, communication, decision making, job design, organizational structure and design, organizational change, and development.
Budget and Finance in Health Care Organizations
Required for health care management majors, this course gives you the financial knowledge and departmental budgeting skills you need for your career as a manager. Learn how to communicate your department's fiscal need for resources, and how to prepare and manage capital and operating budgets by completing practice assignments such as budget-related Excel spreadsheets, and submitting a major case study of a health care administrator.
Economics of Health Care
Grasp the principles of microeconomics as they apply to your work in health care management, and learn how health care differs from other economic and labor markets. This course covers supply and consumer demand; break-even, cost-benefit, and regression analysis; public and private health insurance; cost and funding of health care; risk management; competition and profits; government regulation; and payment systems for hospitals, physicians, and other care facilities. Assignments include two case studies and a manager's economic proposal.
Core Business Courses
Students are required to select one course or exam in the areas listed below. Except for Research, which must be completed at the upper-level, the Business Core Component may be completed at the lower level.
Accounting
Principles of Management
Research
Human Resources Management
Marketing
Business or Health Sciences Electives
Medical Terminology
This course introduces you to medical language necessary to every career in health care. As you become familiar with the medical reporting style guidelines established by the American Association of Medical Transcription (AAMT), you learn how to read and pronounce medical terms. After this course, your working vocabulary will include terminologies of disease, pharmacology, and biological systems in human anatomy and physiology, and you'll know how to use these terms correctly in writing and conversation in health care settings.
You've already fulfilled this medical terminology course requirement if you've:
Earned an associate degree or higher in a health sciences field.
Possess a state license as a registered nurse or practical nurse.
Completed 3 credits in anatomy and physiology through medical military training listed on your joint services transcript (JST).
INL 102 Information Literacy
Competency will be assessed through a 1-credit pass/fail course at Excelsior University.
Other Coursework
Credit requirements to be satisfied with arts and sciences courses or applied professional credits.
In your capstone course, you demonstrate what you've learned about the following topics by applying your knowledge to a real-world organization: the U.S. health care system; leadership, management, and communication strategies; human resource management and organizational behavior; evidence-based practice; quality assurance; legal and regulatory oversight; ethics; operations and diversity; health care finance and economics; and strategic planning and marketing.
Common Careers with an
Online BS in Health Care Management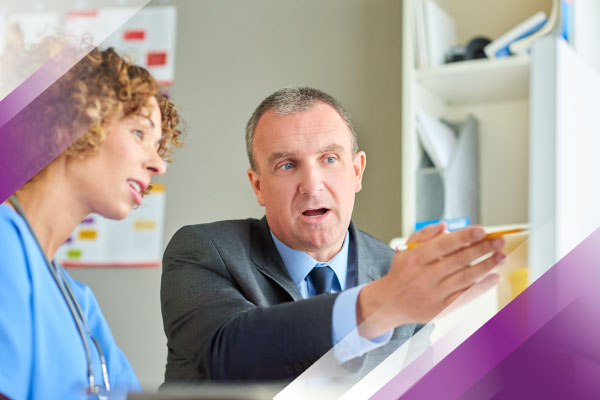 Health Care Project Manager
Hospital Executive
Long-term Care Manager
Medical Office Manager
Medical Records Manager
Quality Assurance Coordinator
Explore Common Careers
Career Outlooks
Long-Term Care Manager
Oversee the provision of extended, ongoing services to individuals as well as groups.
Average Yearly Salary:
$93,162
Career Outlooks
Medical Records Manager
Work behind the scenes in health care facilities and anywhere else patient data is kept.
Average Yearly Salary:
$95,000
Career Outlooks
Quality Assurance Coordinator
Ensure that a healthcare organization's quality assurance standards and procedures are met.
Average Yearly Salary:
$57,130
Career Outlooks
Medical Office Manager
Manage patient records, handling payrolls, billings and office budgets and hiring and training administrative personnel.
Average Yearly Salary:
$101,000
Previous
Next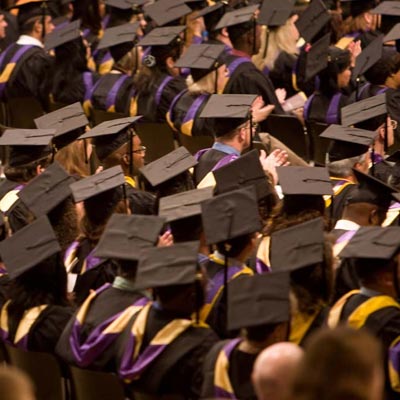 I have applied [what I learned in my courses] to my job every single day. I use it to make my job easier and to be an asset to my company.
Beverly Ann St. Louis
BS in Health Care Management

Recognitions & Accreditations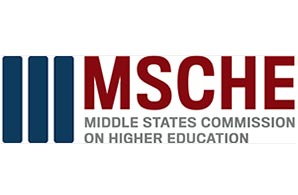 Institutional Accreditation
Excelsior University is accredited by the Middle States Commission on Higher Education, 1007 North Orange Street, 4th Floor, MB #166, Wilmington, DE 19801 (267-284-5011) www.msche.org. The MSCHE is an institutional accrediting agency recognized by the U.S. Secretary of Education and the Council for Higher Education Accreditation (CHEA).
Phase: Accredited
Status: Accreditation Reaffirmed
Accreditation Granted: 1977
Last Reaffirmation: 2022
Next Self-Study Evaluation: 2029-2030
All of Excelsior University's academic programs are registered (i.e., approved) by the New York State Education Department.