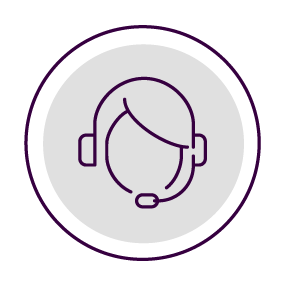 An Admissions Counselor
Can Help You:
Finish your degree sooner | Make college affordable | Create a plan to achieve goals
Fill out our 3-Step form to get started
Online AAS in Technical Studies
This fully online Associate in Applied Science in Technical Studies program focuses on preparing students to be employed as technicians in technology-related industries such as nuclear, energy, computer, electronics, and electrical.
Designed specifically to meet the needs of students with military backgrounds by recognizing college-level learning that takes place in military training, the AAS in Technical Studies program may also be appropriate for nonmilitary students. The program's four technical concentrations provide you with a broad professional and technical foundation in the various functional components of technology.
The concentrations are a group of related college-level courses within a technical component that combine depth and breadth of study in a recognized math/science-based technology discipline. The concentrations foster your ability to apply what you have learned within the degree program to the real-world contexts of a technology-based industry.
Concentrations
Computer Technologies, Electromechanical Technologies, Electronic/Instrumentation Technologies, Nuclear Technologies/Power Plant Technologies
Fast Facts:
AAS degree holders can pursue further education or a career in electronic, nuclear, or computer technology (Source: BLS)
---
The average median salary for a computer support specialist is $52,810 (Source: BLS)
---
AAS degree holders earn, on average, 64% more than those with no degree (Source: BLS)
---
Online AAS in Technical Studies Program Details
The Associate in Applied Science in Technical Studies requires a minimum of 60 credits.
Cornerstone Course
Written English Requirement
Humanities: Ethics
Technical Writing
Social Sciences/History

Behavioral Sciences
Technology and Society

Natural Sciences/Mathematics

Natural Sciences
College-level Mathematics

Arts and Sciences electives
Core Component:
Introduction to Computing
Introduction to Engineering Analysis
Technology Component:
Computer Technologies
Electromechanical Technologies
Electronic/Instrumentation Technologies
Nuclear Technologies/Power Plant Technologies
Work with your academic advisor to choose electives that best meet your goals.
Integrated Technology Assessment
In this online portfolio development experience, you will reflect on your academic and professional experiences and work with a faculty mentor to develop learning statements, compile evidence that supports those learning statements, and create an integrated technology assessment report.
Computer Technologies
Choose this concentration if you've learned how to build, test, operate, and maintain computer networks, or install, configure, and update software applications. Credits that count toward this concentration indicate knowledge of analog and digital electronics, computer design, development, troubleshooting, and maintenance of computer hardware, databases, and network systems.
IT 200 Hardware and Software Essentials
IT 211 Fundamentals of Programming
IT 250 Business Data Communication
CYS 220 Cloud Computing and Virtualization
Computer Technologies elective
Electromechanical Technologies
This concentration conveys your knowledge of mechanical technology, electrical and electronic circuits, and automated, servo-mechanical, or electromechanical tools, equipment, and processes. Credits that count toward this concentration reflect coursework or training in the design, assembly, testing, maintenance, troubleshooting, and upgrading of electronic and computer-integrated mechanical components and instrumentation systems, such as automated manufacturing tools and engineering service equipment.
TECH 185 Blueprint Reading
TECH 225 Applied Instrumentation and Control
TECH 233 Electrical Power Distribution
EGR 280 Introduction to 3-D Modeling
Electromechanical Technologies elective
Electronic/Instrumentation Technologies
Highlight your knowledge of electrical, electronic, and digital circuits, microprocessors, and programmable controllers, and the assembly, testing, maintenance, repair, and upgrading of electrical and electronic components and systems used in medical technology, analytical instruments, and industrial process control equipment. Credits applied to this concentration signify prior training in the operation of continuous and discrete systems and the use of electrical/electronic devices and instrumentation in troubleshooting analog and digital communication systems.
TECH 185 Blueprint Reading
TECH 225 Applied Instrumentation and Control
TECH 240 Job Task and Troubleshooting
IT 250 Business Data Communication
Electronic/Instrumentation Technologies elective
Nuclear Technologies/Power Plant Technologies
This concentration features your education in the design, operations, and maintenance of radiation shielding, radiation detection instrumentation, and emergency planning and implementation of radiation protection procedures and regulations pertaining to safe operation of nuclear systems and power generation facilities. Credits applied to these requirements reveal knowledge of the role of control performance, human interface, and quality assurance in nuclear system operation and maintenance; procedures used to record and interpret measurements; protocols of power plant systems equipment start-up, maintenance, and shut-down; and basic operation, testing, and troubleshooting of boilers, turbines, electric generators, pumps, and other auxiliary equipment.
TECH 250 Renewable Energy Overview I: Solar and Geothermal
TECH 251 Renewable Energy Overview II: Wind and Water
TECH 260 Energy Industry Fundamentals
NUC 210 Health Physics and Radiation Protection
NUC 240 Atomic and Nuclear Physics
Common Careers with an
Online AAS in Technical Studies
Database Specialist
Equipment Maintenance Specialist
Hardware Technician
Machine Operator
Maintenance Technician
Plant Operator
Explore Common Careers
Career Outlooks
Plant Operator
Monitor and maintain the equipment at power plants, chemical plants, oil refineries, and other facilities.
Average Yearly Salary:
$55,480
Career Outlooks
Machine Operator
Set-up, operate, and maintain machinery, usually in a manufacturing setting. Ensuring the machine produces high quality products, runs smoothly and at capacity.
Average Yearly Salary:
$36,605
Career Outlooks
Database specialist
Be responsible for the storage, retrieval, and security of digital data.
Average Yearly Salary:
$50,549
Career Outlooks
Maintenance Technician
Keep things running smoothly by repairing, replacing, and installing equipment in a building's infrastructure.
Average Yearly Salary:
$46,555
Career Outlooks
Hardware Technician
Support computer systems and peripherals by installing, configuring, troubleshooting, and repairing hardware.
Average Yearly Salary:
$49,653
Previous
Next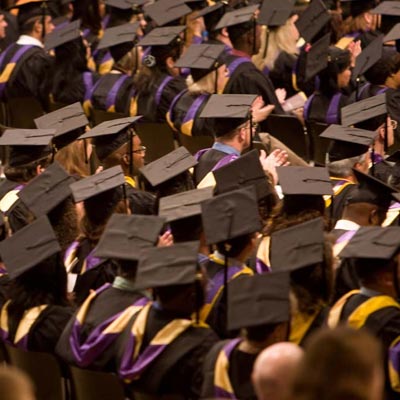 Excelsior College was referred to me by several people from work. Excelsior took a lot of my military experience and applied it to my degree. After that, I only had 18 credits left to earn.
Bridgette Austin
Associate in Applied Science in Technical Studies, Bachelor of Science in Liberal Arts
2007, 2018
Recognitions & Accreditations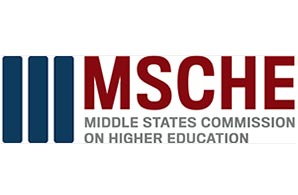 Institutional Accreditation
Excelsior University is accredited by the Middle States Commission on Higher Education, 1007 North Orange Street, 4th Floor, MB #166, Wilmington, DE 19801 (267-284-5011) www.msche.org. The MSCHE is an institutional accrediting agency recognized by the U.S. Secretary of Education and the Council for Higher Education Accreditation (CHEA).
Phase: Accredited
Status: Accreditation Reaffirmed
Accreditation Granted: 1977
Last Reaffirmation: 2022
Next Self-Study Evaluation: 2029-2030
All of Excelsior University's academic programs are registered (i.e., approved) by the New York State Education Department.