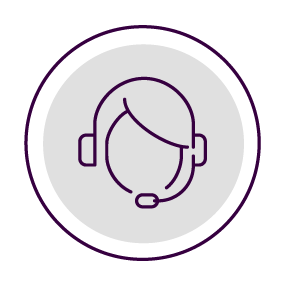 An Admissions Counselor
Can Help You:
Finish your degree sooner | Make college affordable | Create a plan to achieve goals
Fill out our 3-Step form to get started
Online RN to Master of Science in Nursing Informatics
Expand Your Career Options When You Earn Both a Bachelor's in Nursing and a Master's in Nursing Informatics
If you're a Registered Nurse looking to earn a Bachelor of Science in Nursing and a Master of Science in Nursing Informatics, this fully online dual degree program allows you to earn both degrees more efficiently than completing the programs separately.
Students earn a bachelor's degree in nursing after completing all general education and bachelor's component courses, which include five graduate-level online courses. Then, students continue seamlessly into the remaining graduate-level online courses. The dynamic and challenging curriculum of the Master of Science in Nursing Informatics part of the program equips you with the knowledge and skills you need to improve the health of people and communities and improve patient safety.
Online courses, practical experiences, and a robust curriculum prepare you know how to use data and information to respond to health care problems, improve client care and organizational operations, and make and communicate information-based decisions in a variety of health organizations. The program requires outstanding critical thinking skills and nursing judgment as well as commitment to academic rigor.
Learn more about the application requirements for the online RN to MSN in Nursing Informatics.
Fast Facts:
Nurses with a master's degree can work as informatics specialists, informatics clinicians, clinical informatics coordinators, and clinical analysts (Source: allnursingschools.com)
---
Nurse informaticists use integrates nursing science, computer science, and information science to manage and communicate information, data, and knowledge in the practice of nursing (Source: nursejournal.org)
---
The average salary for a clinical informaticist is $75,198 per year (Source: indeed.com)
---
Online RN to MS in Nursing Informatics Program Details
Undergraduate General Education Component
Cornerstone Course
Information Literacy
Written English Requirement
Humanities:
Social Sciences:
Social Sciences/History
Psychology Core Requirement
Sociology Core Requirement
Natural Sciences/Mathematics:
Human Anatomy and Physiology Core
Microbiology Core
Sciences Supportive of Nursing Core
Statistics Core
Natural Sciences/Mathematics
Arts and Sciences Electives
Nursing Credit for Prior Learning and Successful Completion of NCLEX-RN: 30 Credits
Core Courses
Leadership and Management in Nursing
This course focuses on the application of leadership and management concepts and theories; inter-professional communication and collaboration; and evidence-based strategies and inquiry within health care organizations. Team building, quality improvement, patient and staff safety, and fiscal management are addressed within the role of baccalaureate-prepared nurse leader and manager across a variety of health care settings.
Community Health Nursing: Caring for the Public's Health
This course integrates evidence, theory, standards, and knowledge from nursing, public health, and other disciplines to guide population-focused nursing practice. Importance is placed on the application of the core functions of public health: assessment, policy development, and the assurance of available and necessary health services for diverse populations. Emphasis is placed in identifying determinants of health, advocating for vulnerable populations, prioritizing primary prevention, and utilizing available resources to improve the health of populations. Population-focused nursing involves assessing the health care needs of a specific population and making health care decisions for the population as a whole rather than for individuals. This course includes practice experiences in the community.

Transformational Nursing: Innovation, Inquiry, and Scholarship
This course explores how nursing may be transformed. The ways of knowing set a foundation for knowledge acquisition and competencies for master's-prepared nurses. The need for nurses to be innovators, through the application of inquiry and scholarship, are discussed in relation to such topics as leadership, change, and power. Theory-based and scientific competencies are examined as they relate to specializations in nursing. A spirit of inquiry, combined with creativity, curiosity, and the translation of evidence, is explored through critical conversations that support interprofessional collaboration and professional nursing roles in a dynamic healthcare environment.
Theoretical Foundations of Nursing Practice
Theoretical Foundations of Nursing Practice focuses on the exploration of nursing knowledge development to include philosophy, theories, models, and concepts that have been designed to guide nursing practice. It provides approaches to analyze and critique a variety of theories in nursing and related fields.
Advanced Physical Assessment
This course focuses on the advanced comprehensive assessment of individuals. It builds on the students' knowledge and skills and provides a foundation for the advanced practice nurse to evaluate the health of individuals and provide health promotion interventions. The interactions of developmental, biopsychosocial, and socio-cultural contexts resulting in health effects for individuals provide the structure of the course. Students obtain the practice skills necessary for advanced communication (i.e., clinical interviewing, focused history taking), biopsychosocial and physical assessment, critical diagnostic reasoning, differential diagnosis, and clinical decision-making through course readings, dialog, discussions, videos, simulations, and practical examinations. This course includes 45 hours of clinical experience.

Research and Evidence-Based Practice
Research and Evidenced-Based Practice focuses on the research process and the analysis and evaluation of research to integrate the best evidence into practice. Emphasis is on the identification of generic and discipline-specific health care issues, synthesis of client care and research initiatives to inform evidence, and translation of research to support and inform practice innovations.

Policy, Ethics, and Population Health
This course examines public policy, political ideology, and ethics as they shape health policy across populations. Political ideology, social and health policy are considered within the lens of population based health and reducing health disparities. The role of the master's-prepared nurse is to lead and advocate within the public policy arena is explored and discussed. Contemporary issues in health policy viewed from the perspective of ethics and the social and material determinants of health are considered. A primary focus of the course is consideration and development of the knowledge and skills that the master's-prepared nurse needs as a change agent in health policy.

Nursing Capstone
This capstone course focuses on integration and synthesis of knowledge, skills, and competencies from nursing, other disciplines, and the arts and sciences. Application of specific concepts and theories, such as communication, critical thinking, and leadership, enables students to transform theory to practice within health care systems. This course includes practice experiences.
Epidemiology
The science of epidemiology is essential in planning disease prevention interventions, developing an understanding of disease etiology, identifying trends in morbidity and mortality, and providing a basis for the development of public health policy. This course will serve as an introduction to the core concepts and methods of epidemiology. Students will explore factors related to the etiology and distribution of illness in populations including exposure, transmission, and prevention. Methodologies used in surveillance techniques will also be introduced and explored.
Graduate Elective
To meet the required number of program credits, 3 graduate-level elective credits must be taken. These may be completed within the graduate program or transferred from other graduate programs if they are deemed eligible for credit.
The nursing informatics component consists of three online courses totaling 10 credits.
Data, Information, and Knowledge
The course focuses on the nature of data, the concepts of information and knowledge, and the principles of relational databases, systems operations, and information systems.
System Life Cycle
This course focuses on a structured approach to the selection and implementation of an information system. This structured approach is called the information system development life cycle and the course incorporates the five phases of the life cycle: planning, analysis, design, implementation, and evaluation.
Management Information for Decision Support
This course focuses on the identification, acquisition, analysis, interpretation, and application of data, databases, and decision-making strategies for health care. It emphasizes decision support systems concepts, methodologies, and technologies, and includes content on model management, knowledge management, and strategies to consider when selecting decision-support systems.
The Nursing Informatics Capstone
This culminating experience provides learners with an opportunity to apply the knowledge and skills they've acquired throughout the program of study, focusing on the competencies of the graduate-level nurse. This course consists of several integrated components: a 135-hour practice experience, discussion, reflective journal, scholarly paper, and project presentation.
Bachelor's Student Learning Program Outcomes
Promote holistic patient-centered care and population health supporting values, culture, right to self-fulfillment, and quality care outcomes.
Integrate evidence, nursing theory, and knowledge from other disciplines to guide nursing practice.
Formulate decisions based on nursing judgment and collaboration with the interprofessional team to achieve quality patient outcomes.
Incorporate professional core values, guidelines, standards of practice, and lifelong learning as a basis for professional nursing practice.
Apply principles of leadership to advocate for the unique role of the nursing profession within the health care system.
Engage in the spirit of inquiry to propose solutions that support nursing excellence.
Master's Student Learning Program Outcomes
Function as a leader and change agent to promote holistic patient-centered care and population health.
Translate evidence to develop health care practices in a culturally and ethnically diverse global society.
Synthesize theoretical and empirical knowledge from nursing and other disciplines that are essential for nursing judgment and practice.
Integrate specialty practice knowledge to enhance interprofessional collaboration, inform decisions, and improve health outcomes.
Exemplify professional values and standards, best practices, and the commitment to lifelong learning in the role of the master's-prepared nurse.
Implement the role of master's-prepared nurse as part of the interprofessional team.
Integrate scholarship, a spirit of inquiry, and innovation to support nursing excellence.
Common Careers with an
Online RN to MS in Nursing Informatics
Chief Medical Information Officer
Clinical Informaticist
Clinical Systems Analyst
Data Scientist
Health IT Project Manager
Informatics Director
Explore Common Careers
Career Outlooks
Chief Medical Information Officer
Manage a health organization's doctors to provide safe, effective medical services to the public.
Average Yearly Salary:
$303,666
Career Outlooks
Clinical Informaticist
Improve the quality of care provided to patients by analyzing information collected by healthcare organizations.
Average Yearly Salary:
$107,613
Career Outlooks
Nurse Researcher
Study various aspects of health care to search for ways to improve health outcomes and answer certain medical questions.
Average Yearly Salary:
$81,500
Career Outlooks
Clinical System Analyst
Install, manage, and optimize computer systems for hospitals and medical facilities.
Average Yearly Salary:
$85,458
Career Outlooks
Health IT Project Manager
Oversee healthcare projects from start to finish, monitoring and reporting on the progress throughout the process.
Average Yearly Salary:
$ 112,614
Career Outlooks
Nursing Informatics Specialist
Integrate data, information, and knowledge to support decision-making by patients and their health care providers.
Average Yearly Salary:
$88,740
Previous
Next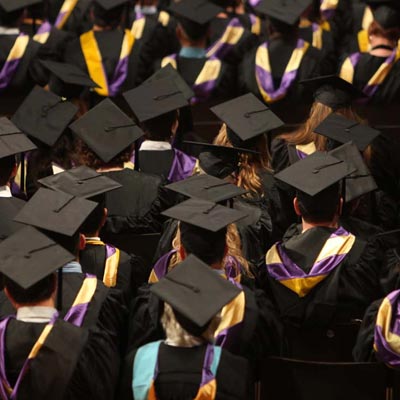 Each time I went back for another degree the information was very relevant to what I was doing, and it was almost as though Excelsior was acting as my mentor/preceptor into the new role that I had stepped into. What I was learning in school, I was applying to day-to-day work and what I was learning in day-to-day work, I was applying in my degree program. You just can't beat that.
Jennifer Gentry
Associate in Science in Nursing, Bachelor of Science in Nursing, Master of Science in Nursing
2004, 2011, 2015
Recognitions & Accreditations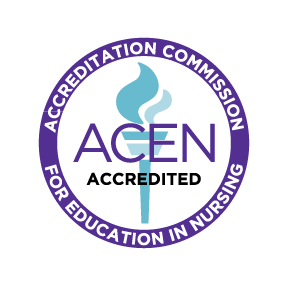 New York State Board of Regents – Recognized Programmatic Accreditation
Excelsior University's nursing programs are programmatically accredited by the New York State (NYS) Board of Regents, State Education Department Office of the Professions (the Regents). The U.S. Department of Education has recognized the Regents as a state agency for the approval of nursing education programs since 1969. More information about the NYS Board of Regents' Recognized Programmatic Accreditation may be helpful for students or graduates to present to a school they are attending or to an employer seeking more information about their Excelsior University nursing degree.
ACEN Accreditation
The RN to BS in Nursing, RN to MS in Nursing dual degree programs, and master's nursing programs at Excelsior University are accredited by the:
Accreditation Commission for Education in Nursing (ACEN)
3390 Peachtree Road NE, Suite 1400
Atlanta, GA 30326
404-975-5000
These programs include: Bachelor of Science in Nursing, Master of Science in Nursing Leadership and Administration of Health Care Systems, Master of Science in Nursing Education, Master of Science in Nursing Informatics, RN to Master of Science in Nursing Leadership and Administration of Health Care Systems, RN to Master of Science in Nursing Education, and RN to Master of Science in Nursing Informatics.
The most recent accreditation decision made by the ACEN Board of Commissioners for the bachelor's nursing program in March 2019 is Continuing Accreditation.
The most recent accreditation decision made by the ACEN Board of Commissioners for the master's nursing program in March 2019 is Continuing Accreditation.
View the public information disclosed by the ACEN regarding these programs at acenursing.us/accreditedprograms/programSearch.htm.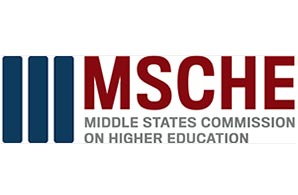 Institutional Accreditation
Excelsior University is accredited by the Middle States Commission on Higher Education, 1007 North Orange Street, 4th Floor, MB #166, Wilmington, DE 19801 (267-284-5011) www.msche.org. The MSCHE is an institutional accrediting agency recognized by the U.S. Secretary of Education and the Council for Higher Education Accreditation (CHEA).
Phase: Accredited
Status: Accreditation Reaffirmed
Accreditation Granted: 1977
Last Reaffirmation: 2022
Next Self-Study Evaluation: 2029-2030
All of Excelsior University's academic programs are registered (i.e., approved) by the New York State Education Department.