Difference between BS in Business and BPS in Business and Management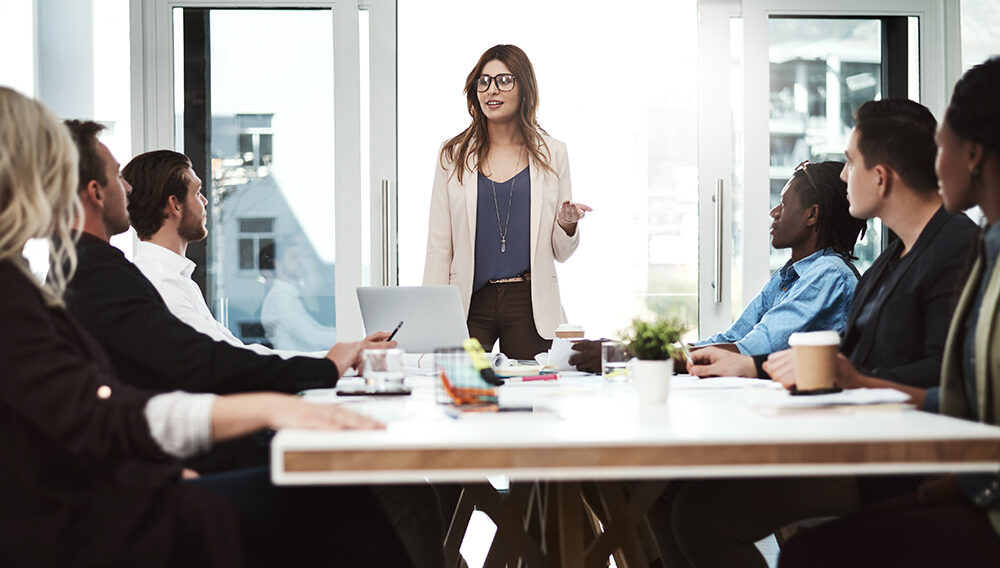 Business students who aspire to management careers have a variety of business programs to choose from at the undergraduate level. While there's no one pathway to leadership roles in business, it helps to understand the differences between two common degrees: the Bachelor of Science in Business and the Bachelor of Professional Studies in Business and Management.
Both programs prepare graduates for leadership positions in their industries. However, they are different in approach. Excelsior College offers both programs online. Learning online makes it more convenient for working adults to earn a degree and take the next step in their careers.
BS in Business vs. BPS in Business and Management
A BS in Business and a BPS in Business and Management provide students with the skills and knowledge to succeed in management. Both offer students the chance to make themselves more marketable, making them strong candidates for jobs with more responsibility and higher pay.
Here's an overview of both online programs offered by Excelsior College.
BS in Business
A Bachelor of Science has a near 50/50 split between business and core liberal arts courses. Graduates learn a broad foundation in liberal arts and business that prepares them with technical business skills and "soft skills" like communication and collaboration.
Students learn about business accounting, finance, economics, data analysis, and how to work effectively with a team in a culturally diverse workplace. At Excelsior College, students can choose from concentrations that include finance, general accounting, general business, logistics management, management of human resources, and marketing.
BPS in Business and Management
A Bachelor of Professional Studies focuses less on the liberal arts and more on courses geared toward a business management career. The curriculum includes coursework in critical business disciplines like accounting, employee relations, financial management, business communication, project management, marketing, leadership, management practice, and global commerce. Graduates emerge with the skills to apply business concepts and functions to strategic decision-making in real-world business situations.
What Jobs Can You Get with a Business Degree?
Both degree programs provide graduates with the skills they need to become leaders. Either degree gives working professionals more opportunities for promotions and higher salaries. In addition, the acquired skills and knowledge can open doors to new careers.
Job site Indeed.com lists potential jobs graduates can get with a business degree and the current national salary for each.
Client services manager ($55,222). A client service manager develops procedures and trains staff to follow the established guidelines.
Sales representative ($59,594). Sales reps contact new and existing customers to talk to them about products or services they might be interested in.
Office manager ($42,187). Office managers organize business operations, procedures, maintenance, prepare payroll, and approve supply requests.
Human resource manager ($69,206). HR managers oversee employee recruitment, hiring, retention, training, development, and governance.
Business manager ($63,999). A business manager is a catch-all title that encompasses jobs like unit or department heads. They typically manage a team of employees, operations, and a budget.
Marketing manager ($61,136). Marketing managers oversee operations and employees in a marketing department. In that role, they help achieve business goals by identifying new potential markets for a company's products or services.
Logistics manager ($61,227). A logistics manager oversees a company's supply chain, ensuring efficient transportation of goods and management of inventory.
The BS in Business and the BPS in Business and Management online programs offer professionals the chance to earn a degree that opens the door to better career opportunities. With the convenience of online learning, there has never been a better time to boost your career by earning an undergraduate degree.