What Will You Learn in a BS in Cybersecurity Program?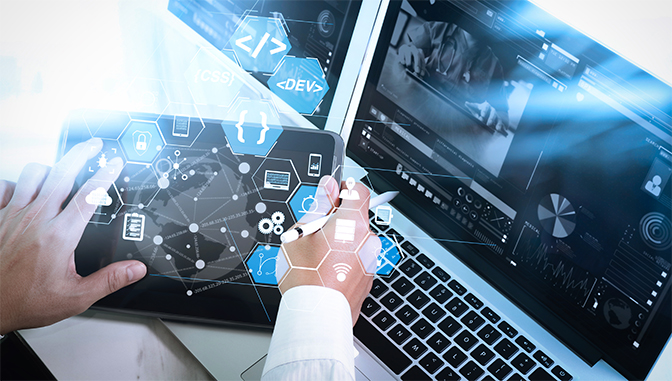 Earning a BS in Cybersecurity prepares graduates to enter one of the fastest growing career fields. Students graduate with the ability to develop plans that protect information systems and to detect and respond to cyber attacks on networks and computer systems.
It's a job that's in high demand. The U.S. Bureau of Labor Statistics projects the number of information security analysts (the agency's term for cyber security professionals) will increase 28 percent by 2026. It also reports a mean annual wage of $102,470 for cyber security experts.
With online BS in Cybersecurity programs, such as the one from Excelsior College, it's now easier than ever to earn a degree in this growing field. Online degree programs allow students the opportunity to schedule coursework around their busy personal and professional lives.
Expertise in Cybersecurity
A BS in Cybersecurity prepares graduates for some of the most complex challenges in cyber security. Students leave the program with high-level skills in areas that make them attractive job candidates. These include:
Describing defensive network architecture that uses multiple layers of protection
Analyzing technologies and processes that monitor, maintain, and protect the data of an institution
Evaluating and applying industry tools to respond to cyber incidents
Creating and disseminating cybersecurity reports to stakeholders
Conducting risk and vulnerability assessments of existing and proposed security systems
Developing and implementing organizational cybersecurity policies and procedures
Degrees in Cybersecurity Available
Students can earn a cybersecurity degree at the bachelor's and master's levels. For example, Excelsior College offers bachelor's and master's programs in cybersecurity, both available online. The programs align with the requirements for a cybersecurity education as defined by the National Security Agency (NSA) and Department of Homeland Security (DHS).
Both agencies have designated Excelsior College as a National Center of Academic Excellence in Cyber Defense Education.
Degree programs include the following:
Bachelor of Science in Cybersecurity
This 120-credit hour bachelor's degree program offers a general concentration that students can customize or a concentration in cyber operations.
The general concentration features courses such as Introduction to Microprocessors or Computer Systems Architecture; Introduction to Cybersecurity; Governance, Legal and Compliance; Cybersecurity Defense in Depth; and Cyber Attacks and Defense. The capstone project requires students to complete a research project that takes on real-life scenarios in cyber security.
The cyber operations concentration offers the opportunity for students to specialize in operations, particularly in the handling of cyber attacks and responding to them as part of a cyber team. Graduates understand system vulnerabilities and learn to design systems using fundamental security design principles. Courses include Introduction to Homeland Security, Reverse Engineering, Secure Software Development, and Large-scale Cybercrime and Terrorism.
Master of Science in Cybersecurity
The master's degree with either a general or information assurance concentration prepares graduates for cybersecurity leadership positions with government agencies, private companies, or nonprofit agencies. The curriculum focuses on data communication, ethics, legal and compliance issues, operational processes, software security, project management, and risk management.
Graduates from these programs are prepared to enter or advance in the world of cybersecurity with the latest strategies and tools. For those with ambition and drive, these degree programs can provide the skills needed to succeed in the cyber security field.