What Does a Career in Homeland Security Look Like?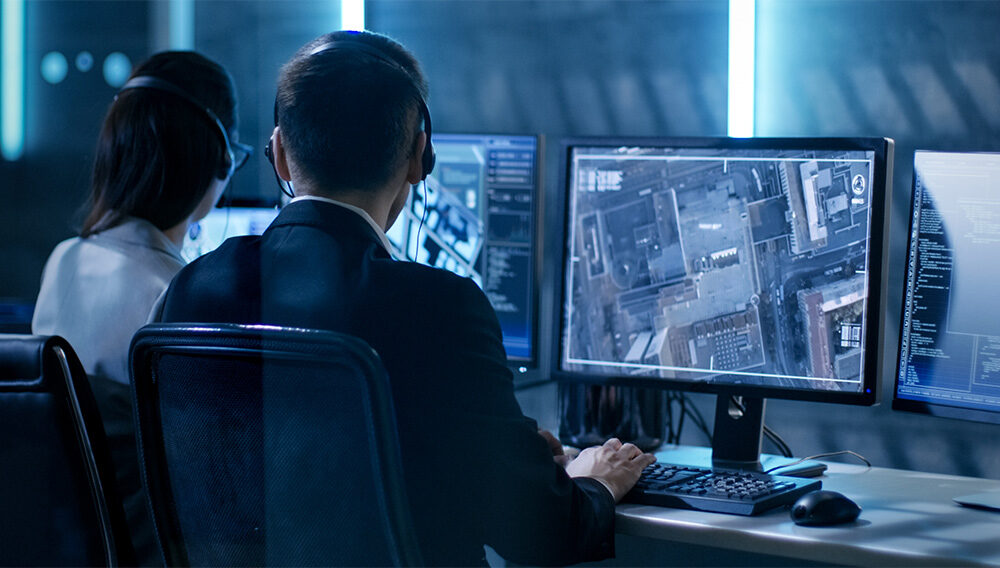 The Department of Homeland Security (DHS) was established in 2002 following the 9/11 terrorist attacks. Today, the department employs nearly a quarter-million people in the United States across 22 different federal departments and agencies. Those looking for a career in homeland security can choose jobs that range from airport security and border patrol to cybersecurity and immigration services.
DHS has a budget of $12.8 billion and is the third-largest Cabinet department, behind only the Department of Defense and Veterans Affairs. In addition, state, county, and city agencies offer many homeland security-related positions.
Homeland security has created a boom in jobs for those who "protect and provide," according to the U.S. Bureau of Labor Statistics (BLS). The BLS includes emergency management directors and other homeland security-related professions in this group.
An online Bachelor of Science in Homeland Security and Emergency Management prepares graduates for careers in this expanding, challenging industry. Homeland security attracts people who want to dedicate their professional life to keeping citizens safe during natural disasters, pandemics, and terrorist attacks, as well as to secure the nation's borders.
Careers in Homeland Security
Students pursuing a degree in homeland security enjoy diverse career opportunities. DHS employees secure borders, airports, seaports, power grids, computer networks, and waterways in the U.S. They also research and develop security technologies, respond to natural disasters and terrorist assaults, and analyze intelligence reports.
The federal government groups almost two dozen agencies under the DHS umbrella. Some of the most well-known include:
Cybersecurity and Infrastructure Security Agency (CISA)
Citizenship and Immigration Services (CIS)
Customs and Border Protection (CBP)
Federal Emergency Management Agency (FEMA)
Immigration and Customs Enforcement (ICE)
Transportation Security Administration (TSA)
Secret Service
S. Coast Guard (including careers for civilians)
DHS also oversees the Federal Law Enforcement Training Center (FLETC). The center operates as an inter-agency organization that trains the next generation of law enforcement officers.
A career in homeland security can refer to an assortment of jobs in many agencies. That's why students often focus on one area, such as emergency management. In addition to jobs with FEMA, they work for local governments as an emergency manager, hazard mitigation officer, emergency preparedness coordinator, public safety manager, or emergency services director.
Some large private companies also employ professionals with a degree in homeland security to develop and oversee emergency management and risk assessment plans. Hospitals may also employ emergency management professionals.
Careers in homeland security often appeal to those with some experience in law enforcement or the military.
Salaries for Homeland Security Jobs
With the variety of jobs in homeland security, the job growth and salary depend on the specific homeland security career path. However, the BLS and other government agencies provide salary and job growth data for homeland security-related fields that offer an idea of the salary potential.
Emergency management director: $76,250
Security guards, including transportation security: $31,080
Border patrol officer: $49,508 to $78,269 starting salary, according to CBP
Emergency management specialist at FEMA: $91,202
Building a Foundation in Homeland Security
At Excelsior College, core courses in the online BS in Homeland Security and Emergency Management program prepare students with the skills and knowledge they need to direct first responders, emergency operations at utility companies, community health groups, and security businesses.
Students gain the skills to manage natural disasters, including hurricanes, wildfires, tornadoes, and earthquakes. Students also learn one of the most important parts of the job: developing plans that guide governments and businesses to prepare for disasters. This includes having strategies for prevention, preparation, response, risk mitigation, and recovery.
Preparation management aims to reduce disruption to normal business and services and minimize the risk of injuries and property damage.
Careers in homeland security offer college graduates a stable, growing field of work. The many options available provides graduates a better chance to find a career that matches their talents and interests.