Career Spotlight: Intelligence Officer
An In-depth Guide on How to Become an Intelligence Officer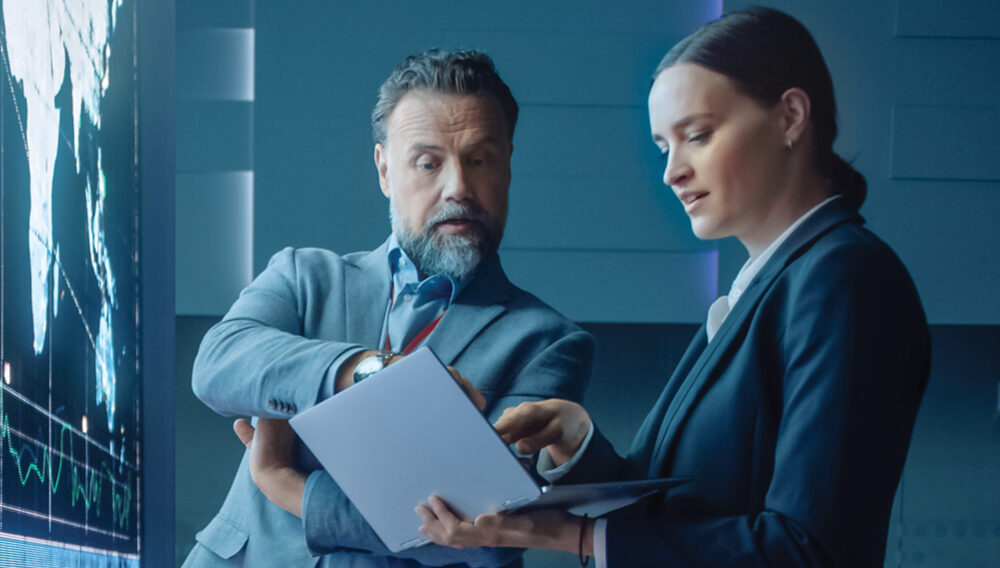 Just as 007 risks life and limb to carry out dangerous secret intelligence operations for Her Majesty's Secret Service, real-life intelligence officers provide services that are crucial to national defense. While you might not experience exploding cars and meet villains petting fluffy white cats as often as Ian Fleming's dashing secret agent, you'll still work toward responsibly preventing security threats.
What Is an Intelligence Officer?
Intelligence officers work for large organizations or government agencies, gathering intelligence to prevent security threats as well as developing plans, policies, and procedures. They often work with law enforcement, intelligence agencies, and the military to gather data through observation, radar, satellite, aerial imagery, radio, and other means. They also may develop counterintelligence to help defend against outside threats.
Intelligence officers can be found in a variety of locations, from laboratories to deep in the Amazon jungle. Sometimes intelligence officers may be required to spy on other nations and prevent spies from learning our government secrets. This work may include a lot of traveling and long, erratic work hours. It may even mean facing danger daily. In this way, you may just have something in common with James Bond! Let's explore what else you might do as an intelligence officer.
What Does an Intelligence Officer Do?
The roles of intelligence officers are highly variable and sensitive. That said, there are some common duties and responsibilities of professionals in this career:
Conduct interrogations, briefings, and debriefings
Collect and analyze surveillance, reconnaissance, and data
Decode data, statements, recordings, and images
Coordinate and participate in investigations and counterintelligence
Collect, process, and distribute threats of terrorism, sabotage, espionage, etc.
Compile intelligence information using maps, charts, reports, etc.
Research the accuracy and reliability of data and sources
Prepare and deliver investigative reports
Intercept enemy signals
Collect sensitive information and provide recommendations
Oversee counterintelligence teams
Determine effect of legislative action and executive orders on intelligence operations
Help transition to crisis team operations when necessary
Conduct threat and risk assessments
Incorporate intelligence activities into other military operations
What Is an Intelligence Officer's Salary?
According to Salary.com, the average salary of an intelligence officer was $94,470 as of February 2023, but the range can fall between $84,362 and $106,348. The salary range varies based on education, skills, number of years in the profession, and work location.
How to Become an Intelligence Officer
If you think becoming an intelligence officer matches with your career goals, don't just think owning the entire collection of James Bond movies is enough to prepare you to entire this field. In fact, there are specific steps you must take to become an intelligence officer.
To become an intelligence officer for the government, you must earn at least a bachelor's degree. A bachelor's degree in social sciences, international relations, or human intelligence are all beneficial fields to pursue. Though not required, it's also a good idea to be fluent in more than one language.
If you wish to become a military intelligence officer, it is necessary that, in addition to a bachelor's degree, you become a commissioned officer in the United States military. You also need to complete military training. After completing basic training, you can begin military occupational specialty training. You may be required to complete this training before advancing into officer training that focuses on counterintelligence.
Once you complete the above requirements, you may be required to go through an approval process to earn top-secret clearance status. You may have to pass background checks and polygraph tests, and your friends and family may be interviewed to learn more about your background.
Skills Required to Become an Intelligence Officer
Intelligence officers have a demanding and vital job in maintaining our nation's security. As such, one of the main skills they should have is a strong sense of discipline. Here are some other qualities they should possess:
Ability to adapt to changing environments
A sense of patriotism
High moral character
Excellent communication skills
A strong will and dedication
An ability to exhibit self-control in stressful and dangerous situations
An outgoing personality
An interest in analyzing data and solving problems
Education Requirements to Become an Intelligence Officer
If becoming an intelligence officer is in your plans for the future, you can begin to prepare while you are in high school by taking courses in government, social studies, and foreign languages. These types of courses will prepare you for the next step on your educational path.
You must earn at least a bachelor's degree to become an intelligence officer, and a master's degree or doctorate is highly desirable. Excelsior University's Bachelor of Science in National Security program can prepare you for a career in foreign relations, diplomacy, intelligence analysis, homeland security, or international logistics. It is an appropriate choice if you want to deepen your interdisciplinary knowledge of national security issues and operations, and learn how nation-states leverage diplomatic, information, military, economic (DIME) and other instruments of power to gain strategic advantage in competitive international relations. This degree would be a proper choice if your goal is to become an intelligence officer.
If you have had dreams of having a job like James Bond, a career as an intelligence officer may be for you. Consider speaking with an Excelsior admissions counselor to get started on your path toward a degree in national security.