Career Spotlight: Inventory Associate
An in-depth look at the inventory associate career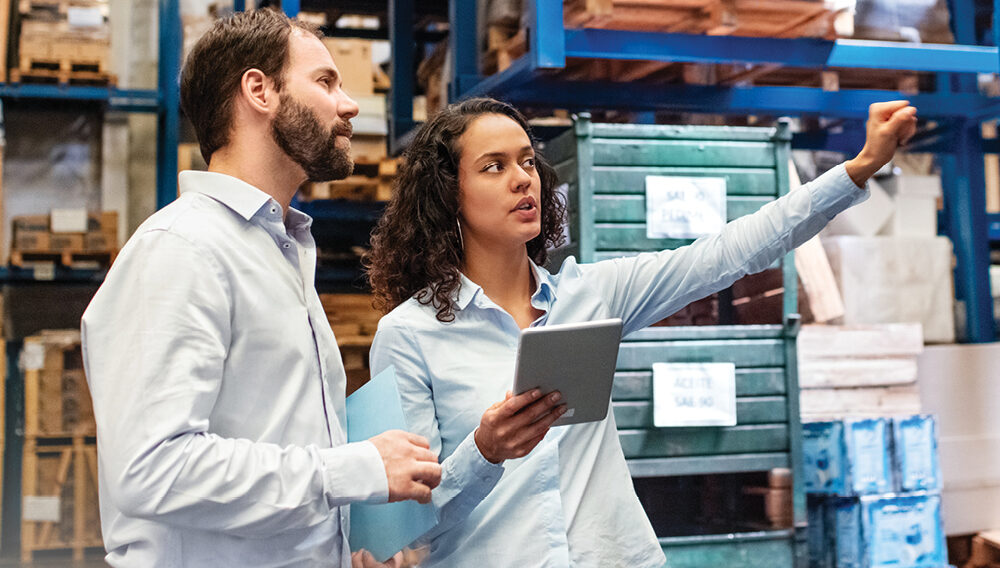 You know all that stuff in a store or manufacturer's warehouse? Well, do you ever wonder who takes care of it all?
Meet the inventory associate.
What is an Inventory Associate?
An inventory associate is responsible for keeping track of the goods and supplies of a company and managing product orders to facilitate production and sales. Think of them like the behind-the-scenes workers who help an export and import or retail company run. They usually work in a warehouse or storage facility, but wherever they work, their job comes down to this: maintaining and recording inventory.
What Does an Inventory Associate Do?
As mentioned, an inventory associate keeps track of the goods and supplies of a company. They keep records of inventory, monitor and manage shipments, coordinate with vendors, check stocks of items, and conduct data entry. They are responsible for making sure shipping transactions and inventory records are correct, and they are deeply involved with resolving any issues that arise. If they work in a warehouse, they may use forklifts and other equipment to move boxes and other items.

Oftentimes, an inventory associate retrieves specific items and organizing them into certain areas for customers. As such, they need to be aware of the needs of clients. You can see why an inventory associate's role is crucial to an organization earning revenue.
Inventory Associate Duties and Responsibilities
To make sure inventory is properly stocked and organized, inventory associates are responsible for a variety of tasks, including:
Communicating with suppliers to determine product availability and pricing
Receiving and unpacking incoming shipments of merchandise
Checking stored inventory and discarding inventory that does not meet the company's standards
Assisting customers with locating items in the store using computer tracking systems
Maintaining a database of all inventory items, including product codes and other details
Rotating the stock so the store is up to date with the current requirements
Researching and resolving any inaccuracies in inventory and internal processes
Conducting data entry, scheduling, customer service, etc., and related duties
Packing the boxes, stocking the shelves, loading trailers, shipping goods, etc.
Making sure any issues have been resolved
To accomplish many of these duties, inventory associates must possess certain character traits. These include:
Good communication skills
Attention to detail
Stamina
Good customer service
Organizational skills
Ability to be flexible under pressure
Education Requirements for an Inventory Associate
Inventory associate positions typically require at least a high school diploma or GED certificate, but some employees prefer candidates who have completed an associate or bachelor's degree. Excelsior's Associate in Applied Science in Administrative and Management Studies can prepare you for success in entry-level careers in office administration, recordkeeping, and data entry. It is an appropriate choice if you are interested in becoming an inventory specialist.
According to Salary.com, the average salary range of an inventory associate falls between $38,582 and $49,420. Salary varies depending on many important factors, including education, certifications, additional skills, the number of years in the profession.