Career Spotlight: Compliance Manager
Compliance Managers in the Cannabis Industry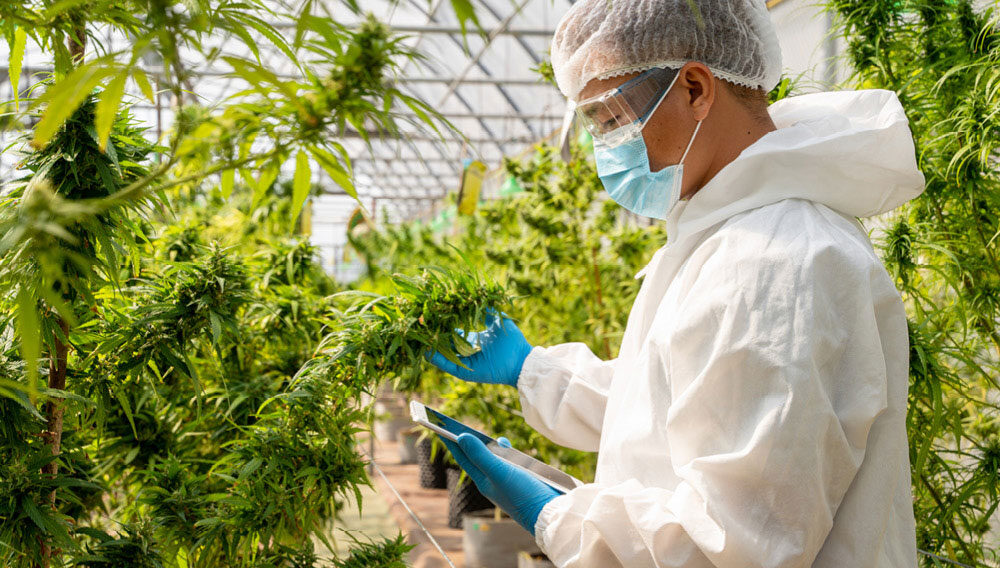 Job opportunities in compliance within all organizations are on the rise. Legal departments across the world are trying to work through new and constantly evolving government regulations. This is especially true in the cannabis industry. If you are detail-oriented, love research and data, and consider yourself a strong leader, then a compliance manager might be the right job for you!
What Does a Compliance Manager Do?
Compliance managers need to stay up to date with new laws and regulations to ensure that the organization they are working for is compliant. Job responsibilities and duties vary depending on the industry, however most positions include the following responsibilities:
Implement and manage an effective legal compliance program.
Advise management on compliance laws and regulations.
Develop and review company policies.
Audit company procedures, practices, and documents, and manage effective response plans to these discoveries.
Educate all employees on the rules and regulations.
Create new processes to ensure the company is compliant.
It is also the compliance manager's responsibility to resolve any employee concerns about legal issues. Many compliance managers are also part of the legal or human resources team at the organization.
The Importance of Compliance Managers in the Cannabis Industry
The cannabis industry is new and evolving, therefore a compliance manager is necessary to ensure a successful and legal business. With the constant changes, it is important to have a dedicated person or team to manage all the legal aspects of the business. Some examples of what a compliance manager might be responsible for in the cannabis industry include:
Legal responsibilities on how to grow cannabis
Creating a tracking system that is compliant
Packaging supplies and materials, including information that must be on the label
Lab testing
These are only a couple of things that a compliance manager is responsible for, and can change depending on what state or county you are working in. Earning a graduate certificate in cannabis control will help you get started as a compliance manager in the cannabis industry.
How to Become a Compliance Manager
Compliance manager positions require at least a bachelor's degree in law, finance, business management, or a related field. While education is important and necessary for this type of role, hiring managers also look for these common traits and qualifications from candidates:
Leadership experience. Compliance managers lead a team of analysts, as well as consultants and other specialists. It is imperative for compliance managers to show strong leadership skills, backed by proven experience highlighted on a resume.
Strong communication skills. As a compliance manager you work with many different individuals. The ability to explain legal jargon to people who may not be as experienced as you is important for this role, as well as for the leadership team. You are responsible for communicating information to employees in a clear, concise way that makes sense to everyone involved. This can be in written communications, as well as in public speaking
Demonstrate integrity. It is critical to have a strong moral compass and be able to make ethical decisions. You are responsible for directing analysts, compliance specialists, and other junior level staff members on how to make sound decisions.
Knowledge of laws and regulations. Just like any other job, you must be an expert in your field. A compliance manager's field is rules, regulations, and laws within the industry. You must have a deep understanding of laws and regulations, and must be aware of updates.
Strong team player. As a compliance manager you may lead a team of your own, and work with a bigger team within the organization. A successful compliance manager is patient and works well with other members of the team. For instance, the ability to work with team members who do not have the knowledge of the laws and regulations is of the utmost importance.
Many compliance managers start off in an entry level role within the compliance office as an analyst, specialist, or coordinator. This experience, combined with your education, is a great starting point to get to a compliance manager position. While it is not a requirement for all candidates to obtain a graduate degree in business administration, public policy, or a related field, a degree can boost your knowledge and preparedness. To get started, check out Excelsior University's bachelor's in business degrees.