Career Spotlight: Dispensary Manager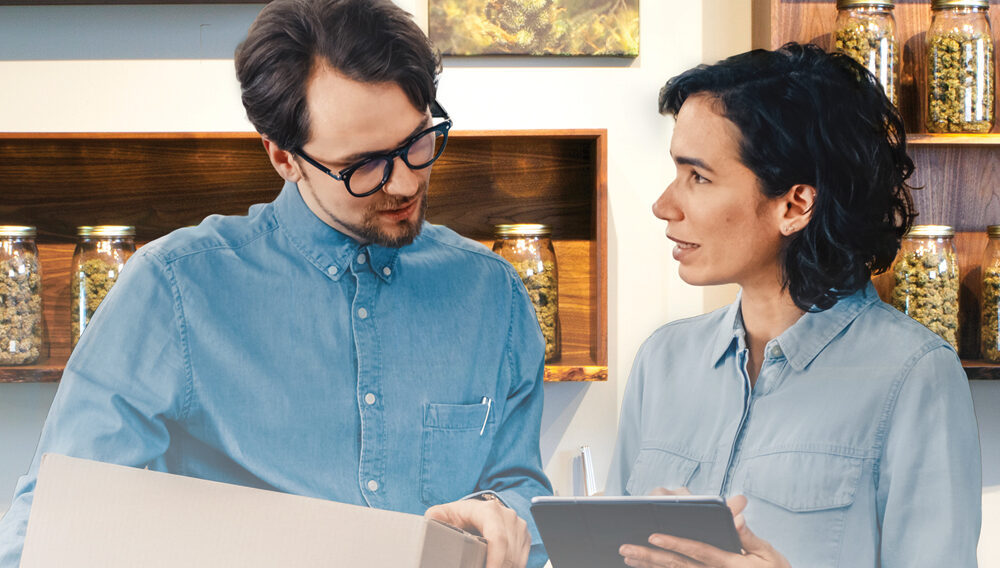 With the increasing number of states legalizing recreational cannabis and general comfort with marijuana use growing among the majority of Americans, business owners and job seekers alike are seeing green!
Chances are, you have seen ads for a marijuana dispensary near you and may have even noticed more job opportunities being posted for dispensary staff. Dispensaries are brick-and-mortar or online retail stores where shoppers can learn about and buy marijuana. High-performing dispensary managers are in high demand and are great positions for people who already have a good base of product knowledge. Depending on where you live, salaries for marijuana dispensary managers can range from $40,000 to around $60,000 per year, according to Salary.com.
However, it is not enough to be an enthusiastic cannabis consumer, you also have to have some key business and management skills as well as experience in retail or customer service to land your dream cannabis job.
How to Become a Marijuana Dispensary Manager
You'll need the right combination of education and experience to become a dispensary manager. The majority of marijuana dispensary manager jobs require at least a GED, with many requiring an associate degree, bachelor's degree, or commensurate experience.
You should also have at least five years of experience in the basic business operations associated with managing a retail store. Just like any other business, dispensaries need customers, sales, and strategy to be successful. Unique to the cannabis business, however, are the high stakes involved in remaining compliant with state and local regulations. While cannabis-specific retail experience is not always required for dispensary managers, as the market continues to grow, employers are going to be looking for applicants who already have a thorough understanding of the industry.
Excelsior's Graduate Certificate in Cannabis Control is the perfect credential for those looking to show employers they're serious about their cannabis career and to keep current with the latest in cannabis policy, regulation, and business best practices.
If you don't already have an undergraduate degree, a great place to start is with an associate degree in business or bachelor's degree in business. Both will give you the business basics employers are looking for in human resources, accounting, inventory, and leadership that you need to start your career.
What Does a Dispensary Manager Do?
Being self-motivated and ambitious with strong organizational and management skills is essential. As a dispensary manager, you will be responsible for managing all of the day-to-day operations of your store with duties including:
Ensuring the dispensary's compliance with security, inventory, and local and state regulations
Scheduling, managing, and hiring dispensary staff
Creating budgets, maintaining sales reports, and financial record-keeping
Working closely with the inventory manager to procure an adequate supply of quality products
Continually seeking new education and information about cannabis business trends, regulations, and best practices
Developing reports, business correspondence, and procedure manuals
Requirements to Work in a Dispensary
In addition to education and experience, dispensaries have very specific legal regulations for anyone working with cannabis. Here are the three requirements you should know before applying for a job as a marijuana dispensary manager:
Age requirements: You must be at least 18 to work in a dispensary. In some states, the age requirement may be as high as 21.
Licensing requirements: Licensing requirements for cannabis employees who buy, handle, and distribute cannabis differ from state to state and even from city to city, so make sure you check with your state's Office of Cannabis Management on what the dispensary manager requirements are in your location.
Background check requirements: Most dispensary manager jobs require you to agree to a criminal background check, including a check of your driving record, as part of the hiring process.
If you're interested in starting your career in cannabis as a dispensary manager, Excelsior admissions counselors can work with you to choose which degree or certificate program is the right path to start today to help you reach your goals tomorrow.