CPNE and Me: Rhonda Adams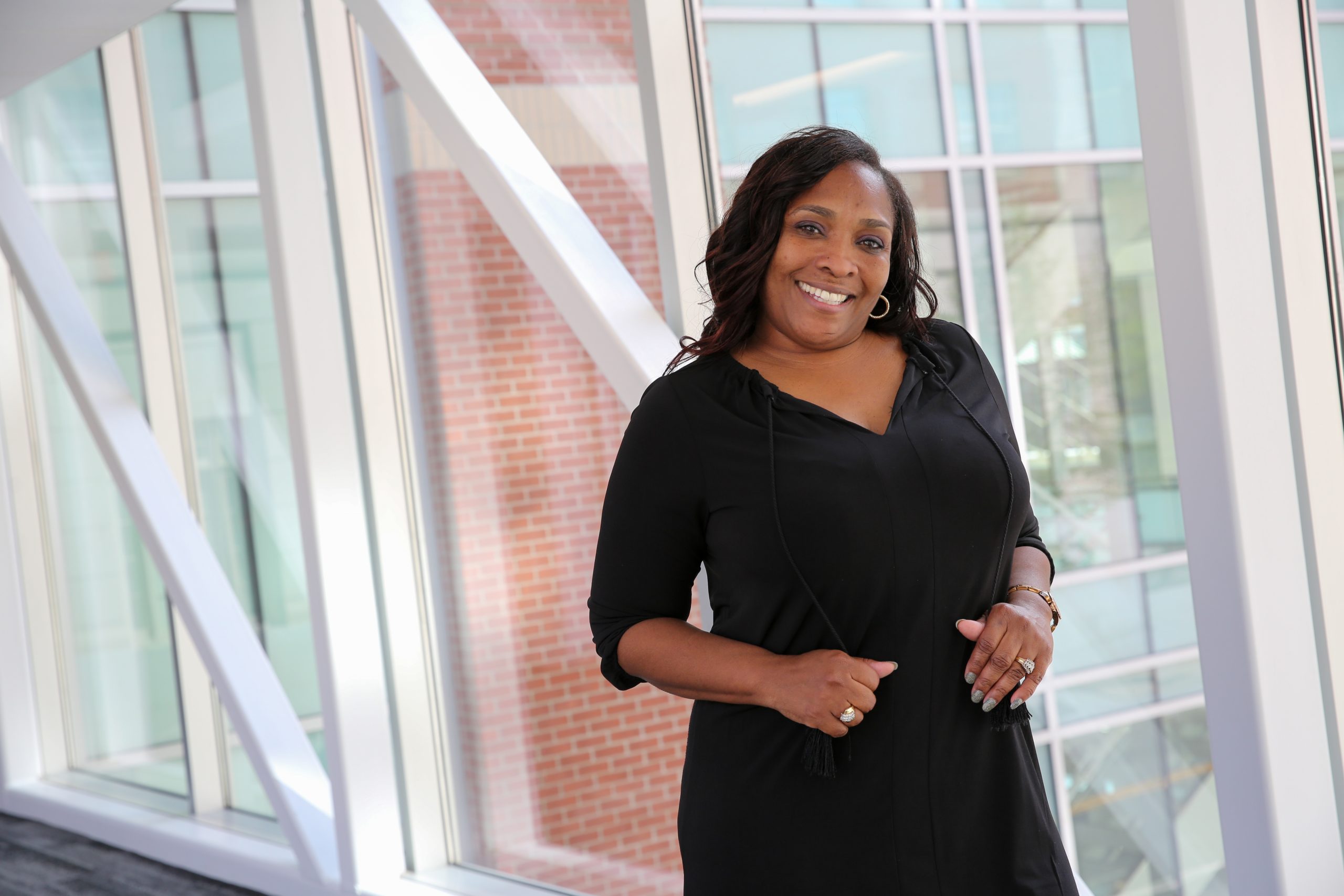 Rhonda Adams says she sleeps, eats, and breaths nursing. Her mother says it's the only thing she knows. Adams lives her profession every day and it is why she was determined to pass her Clinical Performance in Nursing Exam (CPNE) after more than 16 years of being an LPN.
A divorced single parent of four from Tylertown, Mississippi, Adams wanted to show her children that no matter what roadblocks you come across in life, or how much you may stumble, you can still achieve your dreams. The LPN decided to attend Excelsior College to achieve her educational goals because the flexibility of classes allowed her, as she puts it, to "work full-time, take care of my kids, manage my household, and seek the higher learning I desired."
Adams's path to passing the CPNE was not easy. She originally enrolled with Excelsior in fall 2013 and after completing the necessary courses, she took and passed the Focused Clinical Competencies Assessment, and then went on to take the CPNE. "I went on to take my CPNE thinking, 'oh I'm an LPN I've done all sorts of things, I got this,' and I didn't," she says. She adds there was no one to blame but herself and since she did not want to let down her kids, her mom, or herself again, she was determined to try her hardest to pass the next time around.
Adams's greatest asset when studying for the CPNE was the videos posted in the study guide. "I imitated those [Excelsior] staff members who were doing demonstrations for the med stations, and the IV lab, and the wound, and the different stations of care, to a science…it came naturally to know what to do and when to do it," she says. She adds Excelsior's instructors—or "facilitators of learning," as she likes to refer to them—always encouraged her and she became friends with many other students. She says she found strength in her family and those friends to keep going because with distance learning, it was challenging.
"I had to apply myself, I lost friends, failed relationships because I had to give it my all, and I refuse to be a loser," says Adams referring to the demands of balancing her studying with her personal life. She also says that even though she made friends with fellow students, she took the reins when it came to her studying. She explains, "I started taking advantage of the phone conferences, scheduling them every week, and I started practicing the care plans. I took control of my own destiny; I didn't wait for someone else…and because of that, it made me that strong independent confident nurse."
Throughout it all, Adams says her mother was the biggest source of support. She says, "I was not the happiest person while studying and I would be stressed out and overwhelmed and I would snap, and no matter what she would be there." She also credits a fellow student in another state as being a source of emotional and educational support. Adams says they leaned on each other and encouraged each other to keep at it.
Adams passed her CPNE on May 4th, 2018 in Wisconsin. She says, "nothing is impossible for me to learn or accomplish, that's how I feel now that I have this degree…I can do anything, the sky is the limit." She says a "brain break" is in order, but then she is going on to pursue her bachelor's and master's degrees. "My end result is to become a nurse practitioner…and possibly be an examiner for the CPNE and an Excelsior employee!"
More CPNE Study Tips from Rhonda Adams
"Know your study guide; it is your bible; it's your tool; it's your guide. I would fall asleep with the videos playing; I'd wake up to them playing; sometimes in my car, I'd play the audio over and over again until it was repetitious, until…it's automatic. I took my study guide and I made flash cards."
"Take a time out. Don't get overloaded; allow yourself to reboot. Take a day, take an hour, take a few weeks if you need to, and then go back at it because it's not impossible and you can do it."