Empire BlueCross Donates to Excelsior's Nursing Scholarship Fund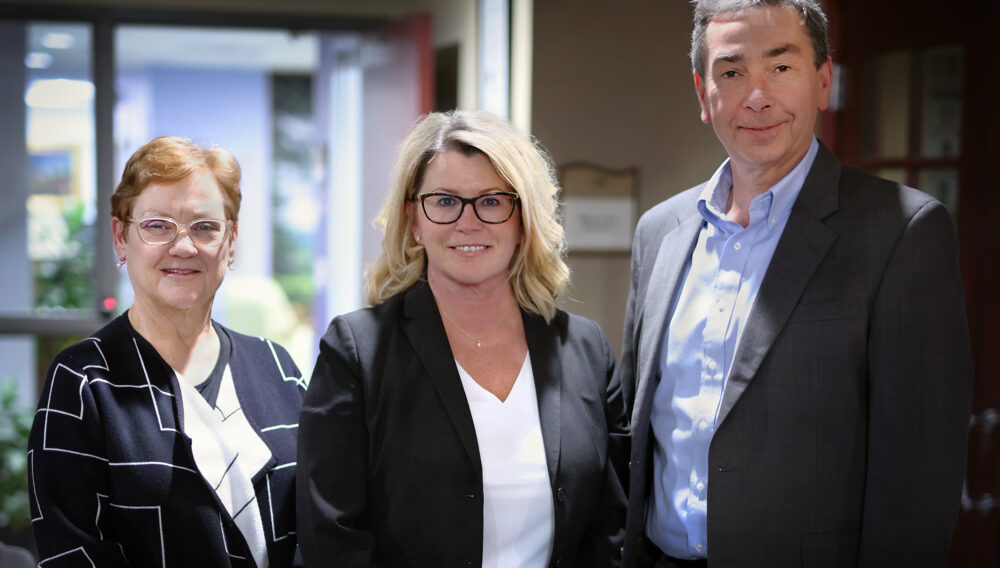 Albany, New York— During Nurses Week 2022, Excelsior College thanks Empire BlueCross for its $10,000 donation to support Excelsior's Nursing Scholarship Fund. This generous donation will fund scholarships for Excelsior's nursing students in New York state.
"We are honored to announce this significant donation from Empire BlueCross during Nurses Week as we honor Excelsior's nursing alumni and show support to future generations of nursing professionals," said David Schejbal, president of Excelsior College. "Excelsior is committed to educating nurses and delighted to apply 100 percent of the donation to scholarships which offer much needed financial support to help nursing students reach their educational and professional goals."
Excelsior has a long-standing history of educating and supporting nursing students. Today, the Associate Degree in Nursing program is the College's largest degree program and Excelsior's commitment to those in the nursing profession remains steadfast.
"At Empire, we are on a mission to materially and measurably improve the lives of all New Yorkers," said Karen Generali, director, sales at Empire BlueCross. "To bring our mission to life, we rely on the work of nurses who are on the front lines with people during the most personal and vulnerable moments in their lives. Given this, it is our privilege to support Excelsior College with scholarships for aspiring nurses."
In honor of Nurse's Week 2022, which runs May 6–12, Excelsior is dedicating its fundraising efforts to honor nurses. As a tribute to nurses, this initiative will raise important funds for the Excelsior College Nursing Scholarship Fund. Empire BlueCross' donation is key to kick-starting this initiative.
# # #
Media Contact Excelsior College:
Erin Coufal, ecoufal@excelsior.edu, 518-608-8498
ABOUT EXCELSIOR COLLEGE
Excelsior College is an accredited, not-for-profit online college focused on helping adults complete their degrees and advance their careers. The college contributes to the development of a diverse, educated, and career-ready society by valuing lifelong learning with an emphasis on serving individuals historically underrepresented in higher education. Founded in 1971, Excelsior meets students where they are — academically and geographically — removing obstacles to the educational goals of adults pursuing continuing education and degree completion. Our pillars include innovation, flexibility, academic excellence, and integrity.
About Empire BlueCross
Serving the 11 northeastern counties of New York State, Empire BlueCross (Empire) is on a mission to materially and measurably improve the health of New Yorkers. Empire is the trade name of Empire HealthChoice Assurance, Inc., and Empire Blue Cross Blue Shield HMO is the trade name of Empire HealthChoice HMO, Inc., independent licensees of the Blue Cross Blue Shield Association. Empire is committed to improving lives and communities, and in 2020 and 2021, Empire BlueCross was named one of Albany Business Review's Best Places to Work. Additional information about Empire is available at www.empireblue.com.