Excelsior Cares means helping others throughout the year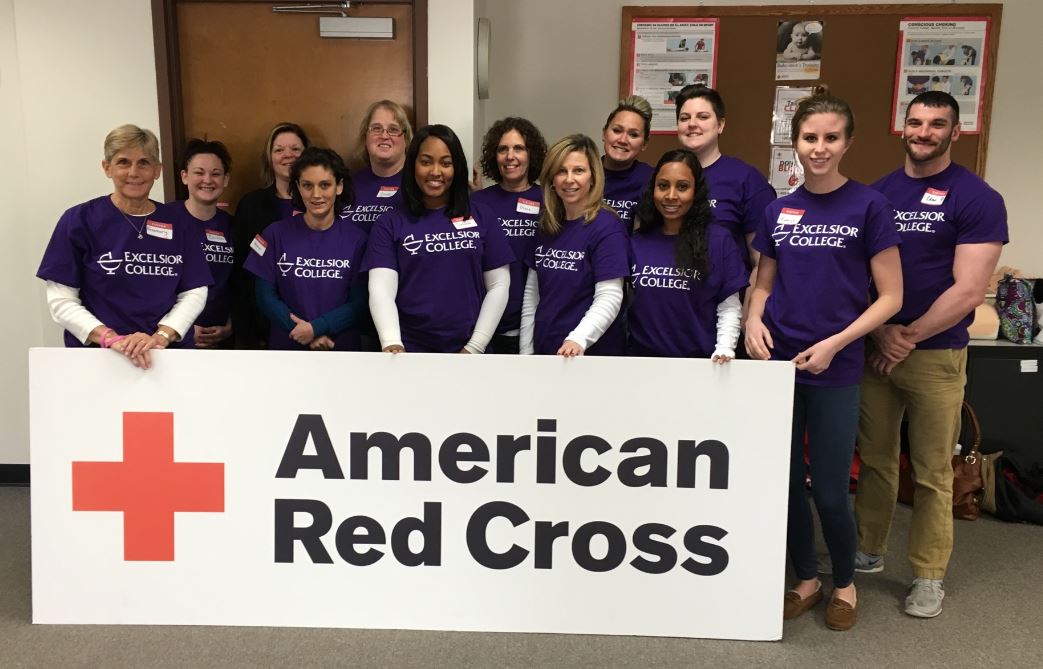 Excelsior Life traditionally marks the week of Thanksgiving by reflecting on the past year and campus-wide participation on projects and initiatives focused on helping those less fortunate.
Volunteerism is a part of the College's culture and Excelsior Cares is our community relations program serving New York's Capital Region and helping to meet critical needs around the world. Our core initiatives focus on:
Health & Wellness
Lifelong Education
Diversity & Inclusion
Veterans/Military
Social & Economic Justice
In 2016, our employees volunteered 563 hours to more than 40 causes. Photos are included in the gallery:
[metaslider id=10199]
7th Annual Project Cameron's Story Bookraiser Drive
6th Annual The Brothers Golf Classic to benefit American Foundation for Suicide Prevention
Adopt A Family – Albany County Holiday 2016
Annual Equinox Thanksgiving Day Community Dinner
American Diabetes Association
American Red Cross Blood Drive
Alzheimer's Association of Northeastern New York
Autism Society
Albany County Executive "Healing Moments" Forum – Intersectionality: Race, Power, and Politics
Center for Disability Services Telethon
Concerned for Hungry
Community & Connections with The Stakeholders: Getting in Touch with Veterans in the Workplace
Cystic Fibrosis
Diversity Virtual Career Fair with Insight into Diversity
Equinox Domestic Violence Collection Drive
Excelsior College Volunteer Week 2016
28th Annual Confections in Chocolate for Epilepsy
Girl Scouts of Northeastern New York
Go Blue, Go Red, & Go Pink 2016 campaigns
Interfaith Partnership for the Homeless
Making Strides Against Breast Cancer
Mohawk Hudson Humane Society
Mount Pleasant Baptist Church
NICU Children's Hospital
NYS Association of Black and Puerto Rican Legislators Caucus
Regional Food Bank
Safrye's Angels
Sigma Youth Symposium
SNUG/Cease Fire
Stars for Our Troops
Thanksgiving Baskets to St. John's/ St. Ann's
To Life Breast Cancer
Together WE CAN Make a Difference Drive for Regional Food Bank
Tri-City Veteran Stand Down- Totes for Hope
The Marillac Family Shelter
Veterans Miracle Center
US Committee for Refugees and Immigrants (USCRI)
US Marines Capital Region Toys for Tots Drive
Veterans in Economic Transition Conference
2016 Workforce Challenge
We welcome requests to help on 2017 volunteer projects. For more information, visit cares.excelsior.edu or email ajacobs@excelsior.edu.