Excelsior Celebrates National Volunteer Week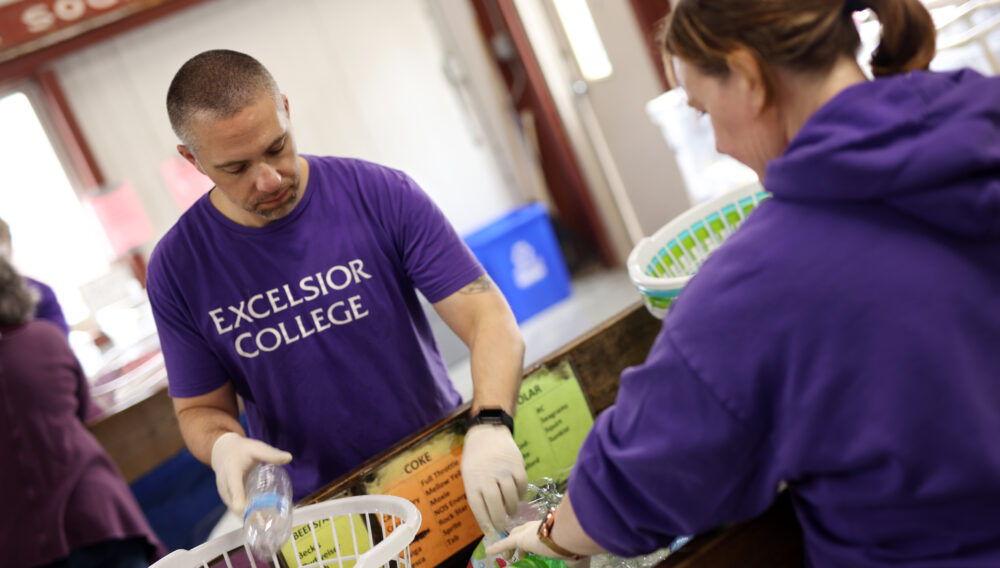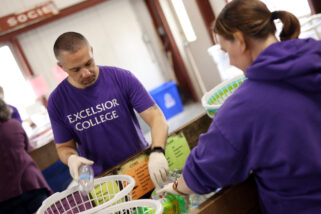 Albany, New York — Excelsior College staff and faculty are participating in activities to support local nonprofit organizations the week of April 18–22 in honor of National Volunteer Week.
"Nonprofit organizations are the foundation of local communities. Excelsior is proud to be a not-for-profit institution and to support our shared community," said David Schejbal, president of Excelsior College. "We have been celebrating National Volunteer Week since 2016 as a way to highlight the importance of collaboration and to exemplify the compassion of our team."
Volunteer Week showcases Excelsior's year-round culture of giving. Staff from Excelsior are volunteering this week with Albany Pine Bush Preserve, Boys and Girls Club of Troy, Regional Food Bank of Northeastern New York, Veterans Miracle Center, Street Soldiers, and Mohawk-Hudson Human Society.
In 1974, National Volunteer Week was established in the United States to recognize the power of collective volunteer efforts. Excelsior uses this we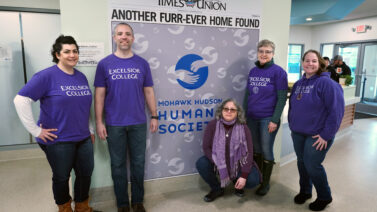 ek to encourage greater volunteerism among its community of staff, faculty, students, and alumni both in Excelsior's hometown of Albany, N.Y. and in local communities across the country wherever our students and alumni reside. As a not-for-profit, online institution, Excelsior's community is far-reaching with alumni in all 50 states.
# # #
Media Contact Excelsior College:
Erin Coufal, ecoufal@excelsior.edu, 518-608-8498
ABOUT EXCELSIOR COLLEGE
Excelsior College is an accredited, not-for-profit online college focused on helping adults complete their degrees and advance their careers. Rated a Top 10 Online College by Newsweek, the college contributes to the development of a diverse, educated, and career-ready society by valuing lifelong learning with an emphasis on serving individuals historically underrepresented in higher education. Founded in 1971, Excelsior meets students where they are — academically and geographically — removing obstacles to the educational goals of adults pursuing continuing education and degree completion. Our pillars include innovation, flexibility, academic excellence, and integrity.