Excelsior College President James Baldwin Announces Retirement
Albany, New York — Excelsior College President James N. Baldwin today announced his intention to retire, effective July 3, 2020.
"As I have enacted my leadership of the College, I have adhered to my conviction that the primary obligation of a leader is stewardship of and service to the organization they are privileged to lead," said President Baldwin. "It is time to celebrate our accomplishments and focus on the opportunities new leadership can offer. It has been, and remains, my great privilege to serve the College and its students. What has always been special about Excelsior College is its pioneering work as a completion college and dedication to its mission."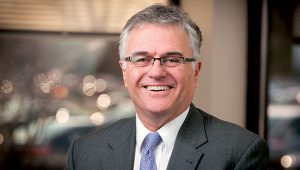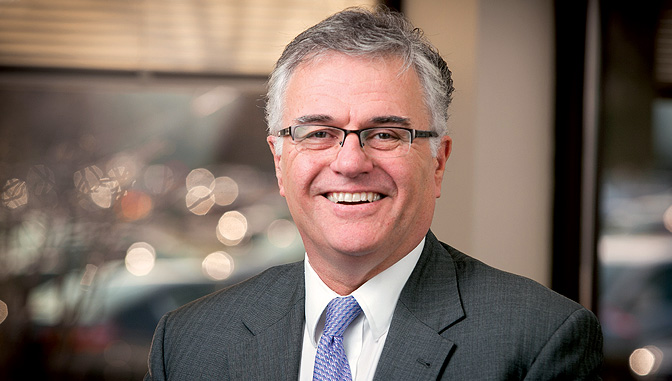 Baldwin joined the College as chief of staff in September 2014 and assumed the role of acting president in May 2016 following the decision by then president John Ebersole to take medical leave. Baldwin was appointed president in a permanent capacity in October of that year.
In his letter to the campus community, Baldwin thanked the staff and faculty for their dedication to Excelsior and commitment to its mission amid challenging times. Through a collective effort to drive transformation, the College has created a new foundation for growth and success that will ensure Excelsior endures for generations.
Among the achievements outlined in his letter:
"Guided by our insistence on integrity, transparency, and accountability with a steadfast commitment to financial stability and putting students first, we have affirmed the mission and values of the College: 
 Shifting focus to our academic programs, and improving the quality of those that best serve the needs of our students and represent our future.
 Reframing our organization and business practices to be student-centered, efficient, responsive, effective, and accountable.
Implementing significant and sustained investments in technology that are vital to our future.
 Daring to question long-held assumptions, experimenting with new ideas and ways of creating a sustainable business model and academic ecosystem."
 "Jim Baldwin has been the right person at the right time for Excelsior College," said Dr. Helen Benjamin, chair, Excelsior College Board of Trustees. "He has set Excelsior on a course to be even more successful in fulfilling its mission as alternatives in higher education have become more important and simultaneously competitive. It has been a pleasure to work with Jim in moving the College forward."
Prior to arriving at Excelsior, Baldwin served as CEO and district superintendent for Questar III BOCES, where he led the agency in the development of innovative and cost-saving programs and services and was responsible for the oversight of 23 school districts in the region on behalf of the commissioner of education. He also served as chief of staff and acting deputy commissioner for higher education in the New York State Education Department and as executive deputy secretary of state for New York.
Baldwin earned a Doctor of Education in organization and leadership from Teachers College of Columbia University, a Juris Doctorate from Albany Law School of Union University, and a Bachelor of Arts in political science at Union College. He is admitted to the bar in New York State and the U.S. District Court.
Excelsior College's Board of Trustees will launch a national search for the College's fourth president, expected to begin immediately. Baldwin has agreed to serve as president until July 3, 2020, or later if required, to ensure an orderly transition.
Media Contact:
Alicia Jacobs, ajacobs@excelsior.edu, 518-464-8531
ABOUT EXCELSIOR COLLEGE
Excelsior College (excelsior.edu) is a regionally accredited, not-for-profit online college focused on helping adults complete their degrees and advance their careers. The college contributes to the development of a diverse, educated, and career-ready society by valuing lifelong learning with an emphasis on serving individuals historically underrepresented in higher education. Founded in 1971, Excelsior meets students where they are — academically and geographically — removing obstacles to the educational goals of adults pursuing continuing education and degree completion. Our pillars include innovation, flexibility, academic excellence, and integrity. Learn more at excelsior.edu.