Excelsior College to Host New Cannabis Webinar Series
June 21st 2021, Albany, N.Y. — Excelsior College is thrilled to announce the launch of a brand-new webinar series centered on cannabis business, aligned with Excelsior's expertise in cannabis curriculum. The first webinar takes place on Wednesday, June 23 at noon ET. The inaugural webinar will address various states' approaches to legalization at the state level. It will review successes and failures, as well as lessons learned pertaining to topics such as regulations and social equity. 
The panel discussion will be approximately 30 minutes, followed by a 15-minute Q&A. It will be moderated by Michael Liszewski, founder of the Enact Group, and panelists will include cannabis industry experts Jeff Zucker, president of Green Lion Partners and vice-chair of Marijuana Policy Project, and Jason Ortiz, executive director of Students for Sensible Drug Policy and president of Minority Cannabis Business Association. 
You can register for this event here. 
"State cannabis laws have evolved a lot over the past quarter-century and there is a wealth of knowledge in examining what has worked towards the goals of ending criminalization, repairing the harms of prohibition, and establishing regulations that promote public safety as well as a prosperous industry with good-paying jobs," said Michael Liszewski, event moderator and founder of Enact Group.
Excelsior has a goal of educating people about how to excel in the cannabis industry, which will continue with the second installment of the webinar series, "How to be Successful: Cannabis Tourism." This panel discussion, which takes place on Wednesday, June 30 at noon ET, will follow the same format as the first, with a 30-minute discussion and subsequent 15-minute Q&A. It will address the explosion of the cannabis tourism industry as more states legalize cannabis, how budding canna-tourism entrepreneurs can succeed, and the tourism sector at large. This stellar panel discussion will be moderated by Dr. Susan Dupej, a post-doctoral fellow at the University of Guelph in the School of Hospitality, Food and Tourism Management, and will be paneled by Victor Pinho, founder of Emerald Farm Tours; Ayanna Lawson, owner of Front Row Travels; and April Black, founder of Higher Way Travel. 
You can register for this event here. 
"Cannabis tourism is an important source of education that will propel the industry forward by breaking down stigmas and facilitating normalization," said Dr. Susan Dupej, event moderator for the webinar on cannabis tourism. 
Excelsior College is excited to present these webinars and contribute to the cannabis industry by uplifting important conversations to further drive education, community involvement, equity and entrepreneurship. 
# # #
Media Contact NisonCo: 
Zane Bader, Zane@NisonCo.com
Media Contact Excelsior College
Erin Coufal, ecoufal@excelsior.edu, 518-608-8498 
ABOUT EXCELSIOR COLLEGE
Excelsior College (Excelsior.edu) is an accredited, not-for-profit online college focused on helping adults complete their degrees and advance their careers. The college contributes to the development of a diverse, educated, and career-ready society by valuing lifelong learning with an emphasis on serving individuals historically underrepresented in higher education. Founded in 1971, Excelsior meets students where they are — academically and geographically — removing obstacles to the educational goals of adults pursuing continuing education and degree completion. Our pillars include innovation, flexibility, academic excellence, and integrity. Learn more at Excelsior.edu.
More Info About Moderators: 
Michael Liszewski, JD, is the founder of the Enact Group, a consulting company for advocacy organizations in the drug policy reform movement and entrepreneurs exploring newly-regulated markets. Before starting Enact, he served as policy and government affairs director for Americans for Safe Access from 2011 to 2017, where he worked on several state medical laws and helped pass the landmark amendment in 2014 to prohibit the federal Department of Justice from prosecuting patients following state law. Some of his current and past clients include NORML, Students for Sensible Drug Policy, the Drug Policy Alliance, the National Cannabis Industry Association, the Multidisciplinary Association for Psychedelic Studies, and 4Front Ventures.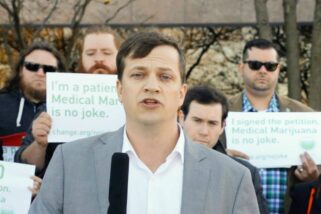 Susan Dupej, PhD, is a Social Sciences and Humanities Research Council (SSHRC) post-doctoral fellow at the University of Guelph in the School of Hospitality, Food and Tourism Management, in the Gordon E. Lang School of Business and Economics, Ontario, Canada. Her current research focuses on the impacts legalization has on tourism industries around the world and frames cannabis tourism as a form of social responsibility and normalization.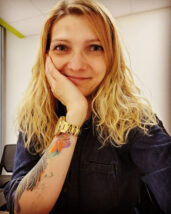 More Info About Panelists:
Jeff Zucker

– Co-founder and president of Green Lion Partners, a Denver-based business strategy firm focused on early-stage development amongst firms in the cannabis industry. Jeff is also the president of the America Israel Cannabis Association, vice-chair of the Marijuana Policy Project, and is a seasoned angel investor. 
Jason Ortiz

– Executive director of Students for Sensible Drug Policy; founder and president of the Minority Cannabis Business Association, where Jason led efforts to create model cannabis equity policies at the state and municipal levels.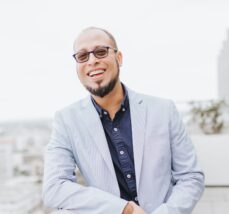 Victor Pinho

Founder and CEO of Emerald Farm Tours, California's first and leading cannabis tourism and events company. With a storied 18-year career in the cannabis sector, Victor has been a leading voice for sensible policy reform across the world, as well as an innovator in cannabis retail operations and tourism. He began his career in cannabis policy reform and activism at NORML in Washington, DC. As the marketing director for the Berkeley Patients Group, America's longest-running dispensary, Victor was an early pioneer of cannabis marketing methodologies and industry best practices in the retail cannabis space. He has also served as California director of the Cannabis Marketing Association where he educated and empowered cannabis marketing professionals. Victor is a long-time trustee and advisor to Students for Sensible Drug Policy and spends his spare time growing cannabis at his home in the San Francisco Bay Area.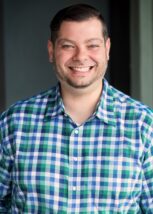 Ayanna Lawson is a cannabis patient and owner of Front Row Travels, winner of the 2019 National Cannabis Festival CannaTank Contest. Ayanna has heard all the negative stereotypes surrounding cannabis use. Ayanna is melanated, carefree, healing, and thriving. Ayanna seeks to help people grow a space where they can be seen, heard, and felt, and end the stigma and redefine the face of the cannabis industry.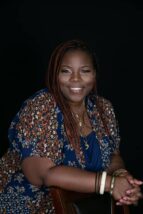 April Black is the founder of Higher Way Travel—a cannabis centric travel agency based in Paso Robles, CA, that books 420-friendly vacation packages and hosts custom-curated cannabis experiences both here in the U.S. and internationally. Originally hailing from Arizona, April got her start in hospitality and tourism working as a fitness and activities director at a luxury resort in Scottsdale. After moving to NYC in 2008, she was hired by CS Travel and became the official travel coordinator for the High Times Cannabis Cup in Amsterdam. Given the unexpected opportunity to work with the Hawaii Cannabis Expo in 2016, she founded Higher Way Travel and began coordinating travel for several established cannabis events. Combining her expertise in cannabis, wellness, and tourism, she has since created several unique events such as Baked on the Beach (held during 4/20 week in Jamaica), the Higher Health Retreat in California, and Surf and Terps in Hawaii. She's currently building several new experiences for Central Coast, California.