Excelsior College's 51st Commencement on July 8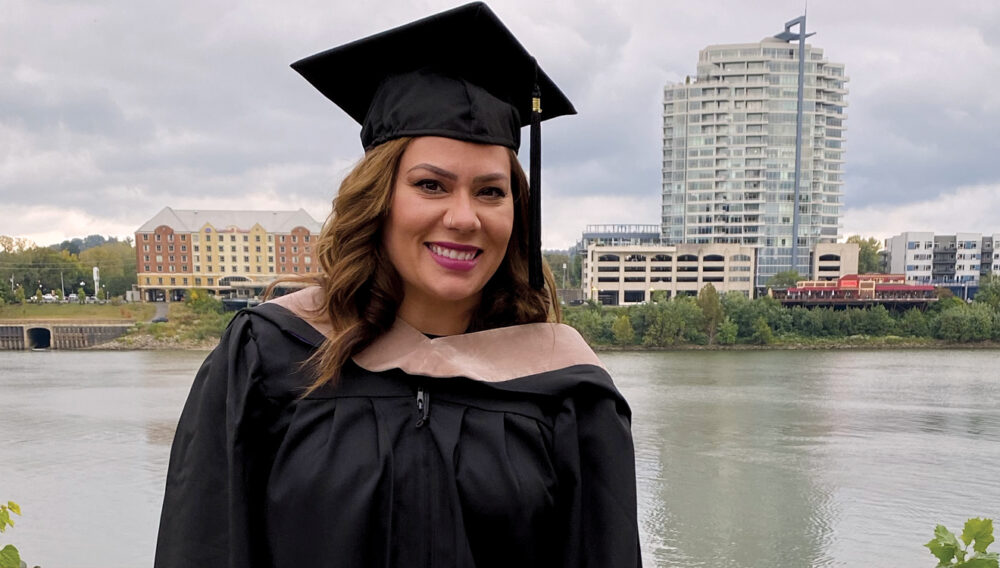 Albany, NY — Excelsior College celebrates its 51st Commencement on Friday, July 8 at 3 p.m. at the MVP Arena in Albany. This year's Commencement will celebrate the Class of 2022 as well as the Class of 2021 and Class of 2020. The live-streamed event is inclusive, as all graduates will have the opportunity to participate in-person or remotely.
The Commencement ceremony includes graduate speaker Anthony Fortenberry, who ran a COVID isolation facility in New York City while earning his master's degree in nursing and a presentation of honorary degree, Doctor of Humane Letters, to Larry Purnell for his impact on healthcare and his model, the Purnell Model for Cultural Competence.
The 4,432 graduates in Excelsior's Class of 2022 represent all 50 states plus the District of Columbia, Guam, and Puerto Rico as well as 16 other nations. A total of 924 graduates are from New York state. The oldest graduate is 75 years young and youngest graduate is 15 years old.
"Excelsior students represent the richness and diversity of the nation. We are honored that they bring their experiences and perspectives to the Excelsior community, and we celebrate their personal journey to reach this impressive milestone," said David Schejbal, president of Excelsior College. "This graduating class is embracing their potential, expanding their possibilities, and empowering themselves and their families through education."
Excelsior College is the largest, fully online college in New York state and has students from all 50 states and more than 20 nations. A return to an in-person Commencement in 2022 allows graduates the opportunity to connect with fellow graduates, faculty, and staff. For those unable to attend, the event is live streamed with engagement opportunities. All Commencement information will be shared at excelsior.edu/commencement.
###
Live stream of Commencement ceremony: excelsior.edu/commencement
Media Contact Excelsior College:
Erin Coufal, ecoufal@excelsior.edu, 518-608-8498/ (c)518-366-9992
ABOUT EXCELSIOR COLLEGE
Excelsior College (excelsior.edu) is an accredited, not-for-profit online college focused on helping adults complete their degrees and advance their careers. Excelsior is the largest, fully online higher education institution in New York state. The college contributes to the development of a diverse, educated, and career-ready society by valuing lifelong learning with an emphasis on serving individuals historically underrepresented in higher education. Founded in 1971, Excelsior meets students where they are — academically and geographically — removing obstacles to the educational goals of adults pursuing continuing education and degree completion. Our pillars include innovation, flexibility, academic excellence, and integrity. Learn more at excelsior.edu.