Excelsior University announces new director of its National Cybersecurity Institute
As Cybersecurity Awareness Month begins, Excelsior recommits to its mission to build a diverse, equitable, and inclusive cybersecurity workforce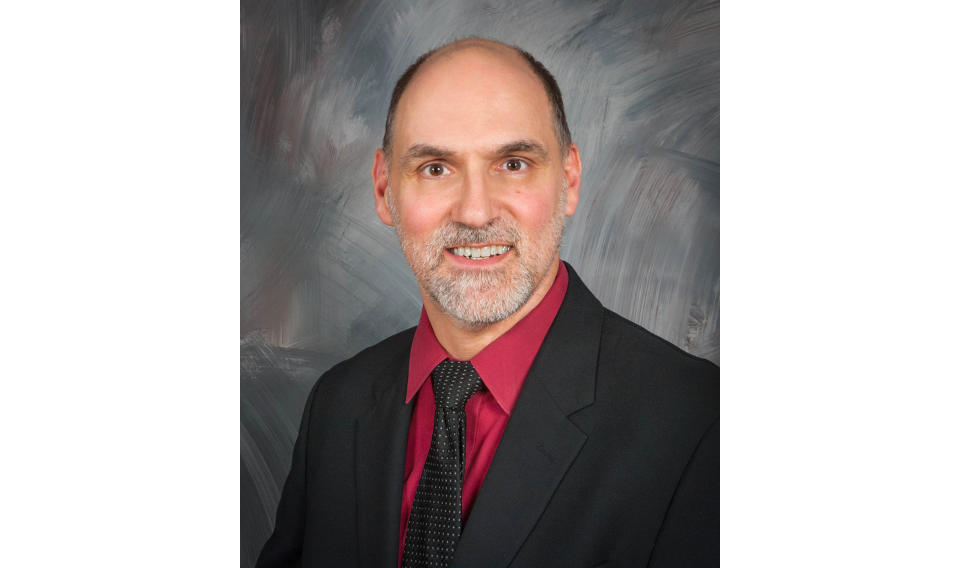 ALBANY, N.Y. – Excelsior University is commemorating the 20th annual Cybersecurity Awareness Month this October with a series of articles written by the new director of its National Cybersecurity Institute (NCI), faculty member Carl Eyler. The National Cybersecurity Institute at Excelsior University is an academic and workforce development center dedicated to assisting government, industry, military, and academic sectors to meet the employment challenges within the cybersecurity workforce, while providing innovative educational opportunities to students and the community.  
The NCI is designed to keep Excelsior at the center of the cybersecurity conversation. Collaborating with both public and private industry, the NCI is leading a coordinated effort to build a diverse, equitable, and inclusive cybersecurity workforce, as well as to influence an informed leadership base that implements cutting-edge cybersecurity education and policy. The NCI targets the development of effective cybersecurity practices in several sectors, including health care, finance, critical infrastructure, and national defense.  
Assuming the role as director of the NCI at Excelsior this past July, Eyler has more than 25 years of global industry experience in cybersecurity and information security governance. Eyler's specialty is identifying technology risks and coordinating mitigation via cyber-related governance, risk, and compliance programs. 
"There is an overwhelming need for cybersecurity professionals in today's world," said Eyler. "The National Cybersecurity Institute moves Excelsior University to the forefront of this important field by training the experts of the future, building on the University's innovative degree programs with state-of-the-art resources, and providing experiential learning opportunities."
As a subject matter expert, Eyler has held positions with global financial firms, including Schroders, Deutsche Bank, Credit Agricole, and Santander. He served 13 years in the U.S. Army, concluding as an information system and security analyst with the Department of Defense – Computer Emergency Response Team. Eyler holds a Bachelor of Science in Computer Information Systems from Excelsior University and a Master of Science in Cybersecurity from the University of Maryland, University College. 
Under Eyler's leadership, new and forthcoming NCI initiatives include conducting workshops with key business leaders across multiple industries to identify cyber workforce requirements and updating Excelsior's curriculum to meet those needs; developing degree concentrations that align with specific cyber work roles; and partnering with leading security technology providers to place those technologies within the University's curriculum so students have the practical hands-on experience they need to succeed. 
The NCI supplements Excelsior's award-winning cybersecurity academic program. The National Security Agency and the Department of Homeland Security designated Excelsior as a National Center of Academic Excellence in Cyber Defense Education for its Bachelor of Science in Cybersecurity. Find more information about Excelsior's cybersecurity degrees here.  
Since 2004, the President of the United States and Congress have declared the month of October to be Cybersecurity Awareness Month, a dedicated month for the public and private sectors to work together to increase understanding about the importance of cybersecurity.  
 # # # 

Media Contact Excelsior University: 
Jason Bonafide, jbonafide@excelsior.edu, 518.608.8446 
ABOUT EXCELSIOR UNIVERSITY 
Excelsior University is an accredited, not-for-profit online institution focused on helping adults complete their degrees and advance their careers. Excelsior contributes to the development of a diverse, educated, and career-ready society by valuing lifelong learning with an emphasis on serving individuals historically underrepresented in higher education. Founded in 1971, Excelsior meets students where they are — academically and geographically — removing obstacles to the educational goals of adults pursuing continuing education and degree completion. Our pillars include innovation, flexibility, academic excellence, and integrity.