The Importance of Mentorship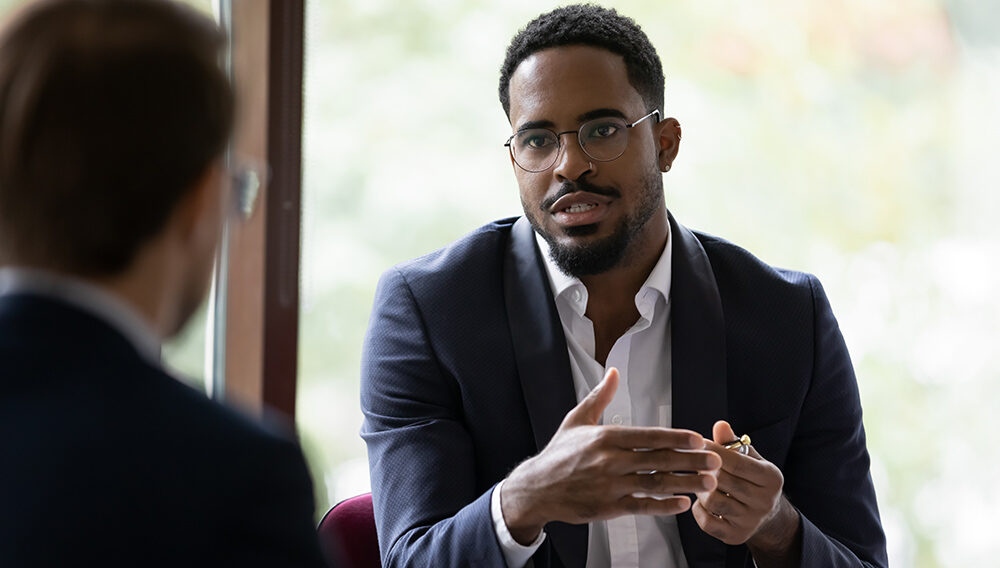 Whether you are an adult learner, a teenager in high school, an only child, grandma, CEO, start-up entrepreneur, accomplished artist… (the list goes on), a mentor is important to anyone at any age or phase in life. Often, mentorship includes folks who must meet in person, a structured plan, an issue or problem that needs fixing, or deliverables and action items to check off a list and accomplish. This can be mentoring for you but there is no one way or best practice because it is dependent on the individuals involved. Everyone's needs differ, and a mentoring relationship does not need to follow a structure.
The best mentoring relationships happen and grow organically. You may have someone you have always leaned on for advice or someone you have looked up to and asked for tips— this is your mentor. Many times, we don't think of these people in our lives as "mentors" because the word mentor sounds so formal, like a job. What you need or seek out of a mentor and how often you connect or share information is completely up to you.
It is a great idea to have more than one mentor to allow for a variety of opinions, experiences, information, and sharing that you can learn and grow from. Is there a career you desire? A hobby or skill that you want to master? Do you want to connect with someone to help provide positive affirmations in your life? Do you need companionship and feel disconnected or alone? Reasons for mentoring relationships are all different. The formal definition of a mentor is described as "a formal and trusted advisor." There are also similar words associated with the word mentor: guide, confidant, counselor, consultant, therapist, and guru. Mentoring is sharing wisdom, knowledge, and providing support.
Having a mentor is invaluable for adult learners. A mentor can offer knowledge and experience because they have achieved and accomplished a goal that the adult learner is working toward.  Particularly in higher education, students and alumni paired together can be a good match.  As a student you are working toward a goal that your mentor (the alum) has achieved. The mentor can provide you with so much insight based on their academic experience, career achievements, and life goals. This wisdom and knowledge from another person's experience is invaluable to the less experienced.
Great student and alumni mentoring relationships include mutual similarities, trust, and boundaries, as well as an agreed way of communicating and building the connection. Titles, seniority, and age are all irrelevant when it comes to a mentoring partnership. All that matters is learning something from your mentor. Many times, formal mentoring programs take place at work or in a school where mentees are assigned a mentor match. Informal mentoring is when the mentee selects their mentor based on a common interest and the two agree on working together in a way that is beneficial for both of them.
A mentor is different from someone who is in a coaching capacity. For example, in my role as director of career services, I help provide students the tools, resources, and personal connections to help them improve a skill for a job and I offer continuous support through career development phases. In addition, there is a difference between mentoring and academic instruction. Faculty instructors teach to transmit knowledge through assignments and assessments.
Research shows excellent mentors are those who are committed to your success; are trusting, patient, and amazing listeners; are knowledgeable, nonjudgmental, and provide feedback; and are leaders and have common sense. Sounds like the perfect date to bring home to the parents, right?
Having a mentor is important to achieving goals. Mentors can connect you to others in their network, allowing you to grow and learn from a variety of people with similar interests. When it comes to finding a mentor, take your time, do your homework, and connect with like-minded people with similar experiences. For students, finding an alumni mentor is an excellent source when it comes to academic and career goals. Alumni were once in the same shoes as the student and can provide guidance based on experience and resources used to achieve their goals. This also allows alumni to connect with their alma mater and give back in a meaningful way. In addition, this can also assist alumni in finding recruits for their own organizations. Students want to know what it takes to be successful in the industry. Alumni associations, career services departments, and academic advisors can work together to develop students' career interests and goals through student/alumni mentoring programs that are beneficial. Interested in a liberal arts degree? Learn more.