Top 5 Emergency Management Career Paths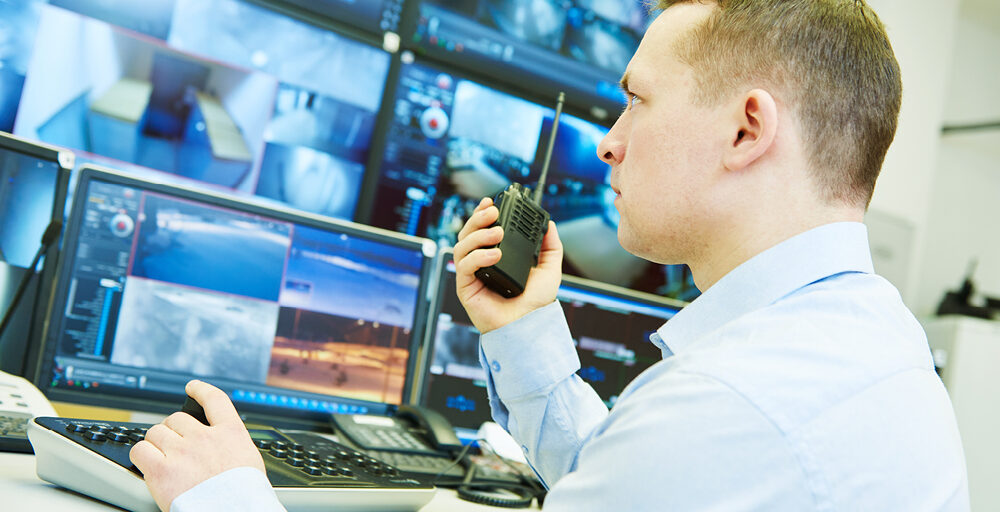 Careers Emergency Management
Emergency management provides a framework that helps communities recognize and reduce vulnerabilities in the event of an emergency. A career in emergency management can be a rewarding and exhilarating experience for people who want to protect their communities, prepare for disasters, and help sustain government laws and regulations in the event there is an emergency. What is most exciting about this field is that there is no straight path to follow. There are many options to get involved and depending on what you like and what your career goals are, most people can find a job in this field that works for them. Even better, the careers in emergency management are projected to grow by 4 percent in the next ten years.
So, are you interested in finding your career in emergency management? Check out the top five emergency management career paths.
Emergency Management Director
Emergency management directors prepare plans and procedures for responding to natural disasters and other emergencies. They are responsible for leading the response during and after an emergency has occurred. Emergency management directors work with public safety officials, government agencies, and emergency services. You can find emergency management directors in a variety of industries including government, health care, education, law enforcement, and more. Emergency management directors typically need at least a bachelor's degree in a business-related field, public health, or emergency management.
On average, an emergency management director earns $76,250 per year.
Homeland Security Officer
A homeland security officer is responsible for protecting U.S. borders, airports, seaports, and other waterways. Some homeland security officers work overseas and are responsible for international affairs and national security from distinct locations around the world. At Excelsior College, you can earn a bachelor's degree in homeland security or national security that will prepare you for a career in homeland security.
On average, homeland security officers earn $46,596 a year.
Hazardous Materials Removal Workers
Hazardous materials removal workers, also knowns as hazmat workers, identify and dispose of harmful substances. These substances can include asbestos, lead, mold, and radioactive waste. They also clean up materials that are flammable, corrosive, or toxic. Hazmat removal workers respond to natural or human-made disasters and accidents. Anywhere there is a chance of hazardous or dangerous materials, a hazmat team will respond. Following guidelines set in place by the Occupational Safety and Health Administration (OSHA), workers may also prepare and transport hazardous materials for treatment, storage, or disposal. While higher education is not required to become a hazmat removal worker, it certainly will help you move up into leadership and management roles. Excelsior College offers a variety of degrees in public service that will help you advance your career in hazardous materials management.
On average, hazmat removal workers make $45,270 a year.
Public Information Officer
A public information officer creates a relationship between the agency they represent and the media and public. They are responsible for clear and concise communication between each party involved in any public health disaster or situation. A public information officer typically works for state or local governments. In other industries, public information officers are referred to as public relation specialists or communication specialists. A vital part of this job is to promote a positive public image to the community to ensure government guidelines are being enforced. Over the past 16 months, we have found public information officers necessary more than ever before, with the COVID-19 pandemic. Employers prefer at least a bachelor's degree in liberal arts or public administration.
On average, a public information officer earns $58,134 a year.
Hospital Emergency Preparedness Administrator
A hospital emergency preparedness administrator develops emergency plans and trains employees on how to implement them. Not only do hospital emergency preparedness administrators create plans for emergencies, they also create plans to mitigate an emergency's impact if it comes to it. They play a vital role in any crisis by providing leadership and clarity to upper management, middle management, and the entire community. A hospital emergency preparedness administrator must build strong relationships with other hospital leaders, facility leaders, and local emergency services. To become an administrator, you must have at least a bachelor's degree, preferably in public health administration, emergency services, homeland security, health sciences, or another related discipline. While a master's degree is not required, it will put you at a competitive advantage in the job market. At Excelsior College, there are many, bachelor's and master's degrees in public administration and homeland and emergency management to choose from.
On average, a hospital emergency preparedness administrator earns $69,000 a year.
Start your career in emergency management today by contacting an admissions counselor at Excelsior College to learn more.