What Can You Do with a Bachelor of Science in Health Sciences?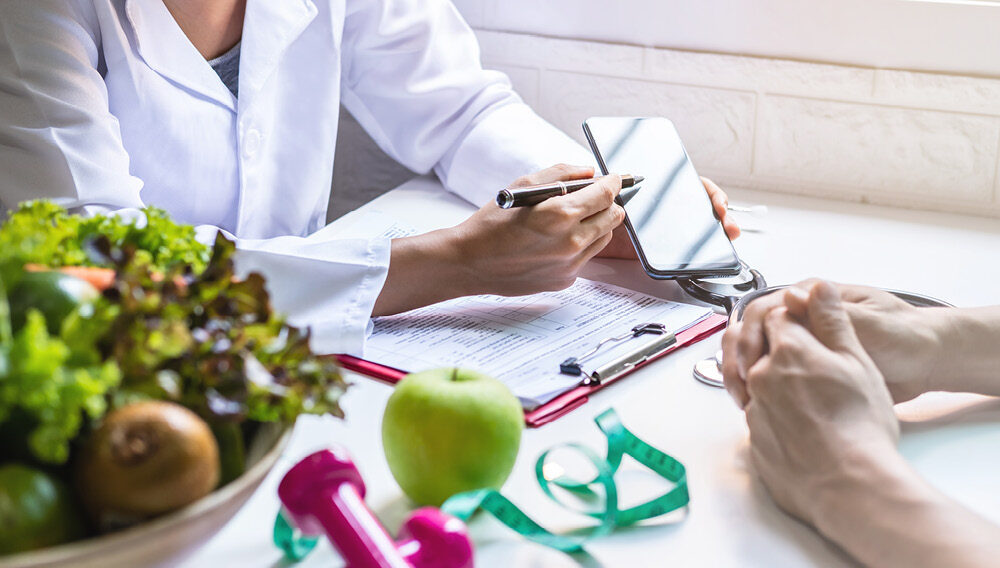 A Career with a Health Sciences Degree
Are you interested in the world of health care, but you don't really want to become a doctor or a nurse? A career in health sciences might be for you. Health sciences comprises many fields, including science, technology, engineering, and communication.
A bachelor's degree in health sciences prepares students for a variety of jobs in public, administrative, and clinical settings. It can also prepare students to enter graduate and professional programs in medicine, dentistry, physical therapy, occupational therapy, and other career fields.
Careers to Consider with a Health Sciences Degree
A Bachelor of Science in Health Sciences from Excelsior College prepares you for a variety of in-demand careers in the growing health care field. Professionals in health sciences positions can expect to work in any of the following areas:
• Medical laboratories
• Federal government agencies
• Private agencies
• Insurance companies
• Pharmaceutical companies
• Consultant firms
• Manufacturing companies
• Hospitals
• Nonprofit organizations
• Out-patient care facilities
• Physician's offices
• Clinics

According to the Bureau of Labor Statistics (BLS), the employment outlook for all health care-related professions is expected to increase 14 percent by 2028. Let's look at some health sciences-related careers and their average salaries according to BLS:
Health Educator
Health educators work in hospitals, schools, or nursing facilities, teaching the public about the importance of hygiene and how to prevent spreading illnesses.
National average salary: $48,860
Biomedical Equipment Technician
Biomedical equipment technicians diagnose programs with medical equipment in hospital settings and fix them so professionals can continue using them to treat patients. This position requires in-depth knowledge of specific medical equipment.
National average salary: $97,410
Public Health Nurse
Public health nurses work for communities, usually for government agencies and nonprofit organizations, to spread education initiatives among the local populations.
National average salary: $48,860
Paramedic
A paramedic is responsible for completing quick, on-site assessments of patients, applying in-depth life-saving methods, keeping patients and bystanders calm, and transporting patients to the hospital.
National average salary: $36,930
Dental Hygienist
Dental hygienists perform teeth cleanings for patients, take x-rays, and help dentists with other dental procedures.
National average salary: $77,810
Respiratory Therapist
Respiratory therapists work in hospitals, sleep clinics, and long-term care facilities, diagnosing and treating patients with breathing disorders. They work with patients on breathing techniques and prescribe medications to patients.
National average salary: $61,830
Nutritionist
Nutritionists work in hospitals, care facilities, clinics, schools, and organizations. They assess a patient's dietary needs or restrictions and help them create an eating plan that will give them the nutrients they need.
National average salary: $61,650
Chiropractor
Chiropractors consult with patients regarding back and joint pain. They use their knowledge of anatomy to help realign patients' bones and joints.
National average salary: $75,000
Speech Pathologist
Speech pathologists work in clinical settings or private practices, diagnosing speech and swallowing disorders in patients. They use techniques and treatment options to help patients improve communication methods.
National average salary: $79,060
Staff Pharmacist
Staff pharmacists work in pharmacies and are responsible for coordinating between doctors' offices and pharmaceutical companies to order prescriptions. They communicate with customers, organize inventory, and give flu shots and take blood pressure.
National average salary: $128,570
How to Obtain a Health Sciences Degree
Excelsior's online bachelor's in health sciences program teaches you how to succeed as an employee in treatment centers, public health agencies, hospitals, long-term care facilities, and other medical service or nonclinical health organizations. You learn about the organization, purpose, and quality of U.S. health care and insurance provider systems, and master subjects you need to know on the job: state health care policies and federal regulations; cultural competencies for working with diverse clients and coworkers; and strategic approaches to regional health issues.
A bachelor's degree in health sciences is a smart choice for anyone who is passionate about the world of health care. If this sounds right for you, reach out to us about how to start on your future career with a health sciences bachelor's degree.