What I Learned at the Royal College of Nursing's 100 year Celebration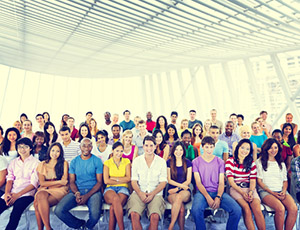 By Bonny Kehm, PhD, RN
Faculty Program Director, BS Nursing Program
Last month I had the honor of attending and presenting at the Royal College of Nursing Education Forum International Conference and Exhibition in England. The conference titled, Partners in practice –the global perspective, brought together nurses from all over the world who have a commitment to education. The conference was stimulating and informative and I had an opportunity to meet nurses from all over the globe.
One in particular was the keynote speaker, Dr. Tracy Levett-Jones, professor, School of Nursing and Midwifery, The University of Newcastle, Australia. She spoke about the need to teach nursing students empathy. She also discussed the meaning of empathy, significance, and application in nursing education. Behavioral Empathy, as Levett-Jones presented, is the gold standard and synonymous with compassion. This type of empathy requires a conscious decision and doesn't come naturally.
I encourage all nurses to attend and present at conferences as they provide one with not only an opportunity to continue professional development, but with a feeling of being inspired and invigorated about our profession.
*My presentation and attendance to this conference was supported by the Robert E. Kinsinger Institute for Nursing Excellence, Tau Kappa At-Large Chapter – Research Dissemination Scholarship, and FPDSC Professional Research Grant awarded by Excelsior College.