What Is Occupational Health?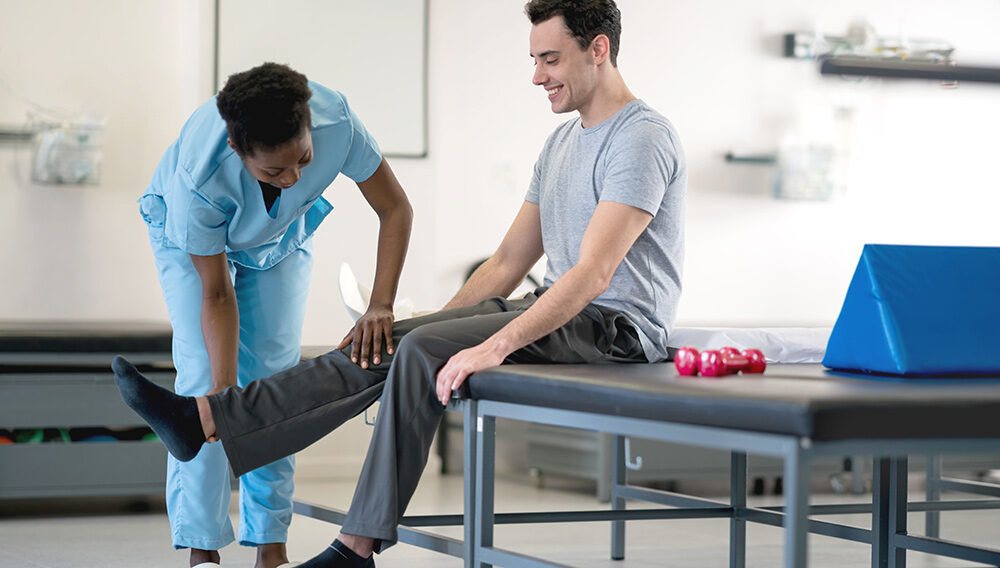 A Guide to Occupational Health and Career Paths
All About Occupational Health
There are a variety of jobs in health care; some say the variety of options make it a tricky industry to nail down. When most people think of health care, they immediately think of jobs in the medical field; however, there are many more options, like occupational health.
Occupational health deals with all aspects of health and safety in the workplace. The goal of occupational health is to prevent injury on the job, improve working and environmental conditions, and promote employee education. Some occupational health services include occupational therapy, occupational medicine, employee wellness, pre-employment health assessments, workplace hazard prevention, and more.
Occupational Health in the Workplace
Occupational health teams support employees by constantly trying to improve the workplace. They keep people well at work, both mentally and physically. Occupational health services manage any risks in the workplace and attempt to decrease the amount of time workers need to use sick time. After all, studies show good health among employees directly correlates to good financial results.
There are many ways occupational health services can be implemented. Employee trainings and health and safety procedures are just a couple of aspects of occupational health that employers should provide at every level of employment. Safety measures employers should take include regular health evaluations of employees, hazard prevention and control, and accommodations for future expansion and accessibility.
Under the Occupational Safety and Health Act of 1970, employers must provide a workplace free from recognized hazards that may cause serious physical harm or death to employees regardless of the size of the business. While some standards vary based on the industry, all employers must provide occupational health services under this act.
Common Careers in Occupational Health
When it comes to working in the occupational health field, there are several paths you can take depending on the job you are planning for:
Occupational Health Specialists or Technicians
An occupational health specialist analyzes data for many types of work environments and work procedures. They work in a variety of settings and their duties include a considerable amount of fieldwork and travel. The median annual wage for occupational health specialists is $74,100.
Health Educators and Community Health Workers
Health educators access the health needs of organizations to develop and implement strategies to improve the health of individuals and communities. They educate and provide support for employees. The median annual wage for health care educators is $48,140.
Compliance Investigator
Compliance investigators evaluate and settle claims within a company for the employer or an employee. They make sure all parties are compliant with company standards. The median annual wage for compliance investigators is $68,130.
Director of Safety and Health Services
A director of safety and health services plans, directs, and coordinates all safety and health services measures. For example, they are responsible for managing health care laws, regulations, and technology for an organization. The median annual wage for a director of safety and health services is $104,280.
Typically, people in the occupational health field should have at least a bachelor's degree in health sciences, nursing, or a related field. Mary Lee Pollard, dean of the School of Nursing at Excelsior College, says, "Occupational health workers play an essential role in establishing a positive workplace culture and improving the health, retention, and productivity of all employees in organizations."
Check out the programs at Excelsior College that can help you achieve your goals in health care and natural sciences, which are at the heart of the global economy and crucial to addressing many of the world's complex resource problems and opportunities.