What Is the Role of a Mentor?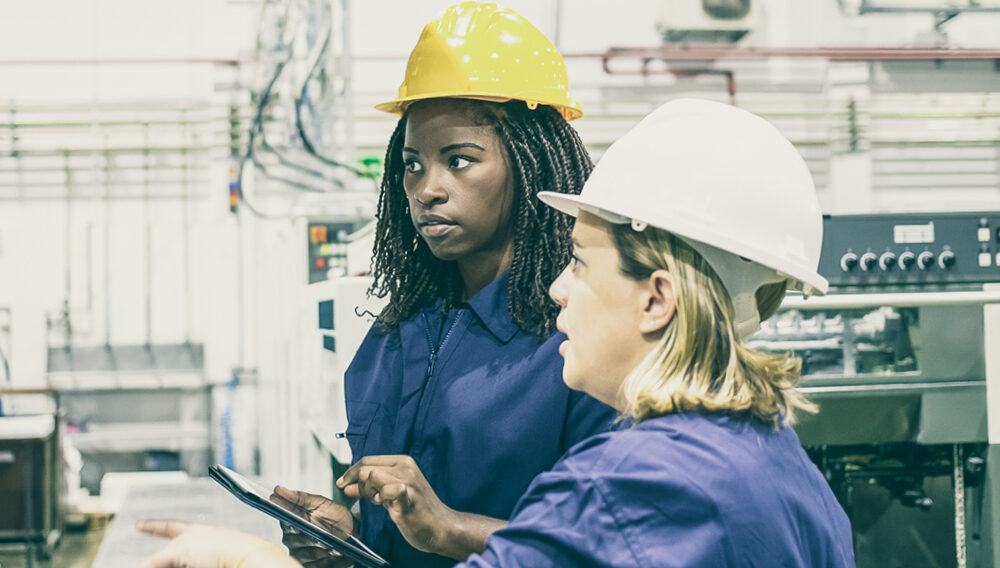 Engaging with a mentor can help increase a student's confidence, align their expectations with the realities of life and work, and further their growth and development. Mentors help unlock the potential in their mentee's personal, academic, and professional growth. They listen to their mentee's needs, help clarify goals, and offer advice and wisdom based on hard-earned experience.
The Role of a Mentor in Your Professional Career
What Is a Mentor?
Mentors offer career guidance and advice, share perspectives and challenges, and offer potential connections. Being a mentor is a great opportunity to be a resource and give back. Mentors offer advice on everything from academics and financing your education to tips for career success. Mentors often act as life counselors, taking advantage of experiences in their own lives to share secrets for success and life tips. Those mentored often value the mentor's expertise and find having a mentor useful as they look toward the future and building their professional careers. The role mentors play is simple and natural, yet important and memorable, as the mentee grows personally and professionally. The mentor and mentee find common ground and learn more about each other as the relationship progresses. As industry-specific issues come up, these developments make great topics for discussion.
What Does a Mentor Do?
Many people say the heart of mentoring and getting the most out of life isn't about how much you keep for yourself, but how much you pour into others. In the academic setting, building relationships between students and alumni is every bit as valuable as any course taught. Mentoring is a great tool to assist students to learn networking skills early in their careers. Students who have mentors can gain insight into their career field and obtain advice about decisions for their future and choices they make. As a mentor, it is a rewarding feeling to assist a student and give back, knowing you made an impact. This helps build your own experience as a professional.
Ways a Mentor Can Help You
Mentoring programs enhance a student's college experience. They give students and alumni or other professionals the opportunity to work together to reach a goal. It is through this kind of connection that alumni and students can create an engaged and rewarding culture. Also, these programs ensure that students receive the kind of support they need to excel as students now and professionals in the future. And, aside from making a student's college life more purposeful, mentoring may also help students transition from being unemployed to becoming fully employed.
Roles of a Mentor in Your Life
Mentors help students build their network, connections, and credibility. Mentors assist students in developing socially as well as give them the experience of one-on-one meetings with professionals in the field. Mentors serve as role models and confidence boosters. They listen, give feedback, and answer questions. Through sharing ideas, knowledge, and experiences, they can share tools and resources that help a student to clarify their educational and professional goals. Students often gain valuable experiences and learn things from mentors that they do not find in a classroom setting.
Role of a Mentor in Education
No student should go without the critical support and connection to opportunities that a mentor provides. In fact, you may consider having multiple mentors. A mentor doesn't have to have all the answers, they just must be willing to listen and share what they know. Engaging with a mentor helps unlock potential in a mentee's personal, academic, and professional growth. Career goals are evolutionary, and good mentors assist students with their professional evolution. Research shows that students who experience good mentoring have a greater chance of securing career goals and potential advancement.
Students often go to college to earn a degree so that they may be well-equipped with the knowledge and skills necessary to succeed in their chosen field. While hard work and determination are keys to success, getting the necessary help through human connections is equally beneficial. Are you, as the student, following the right career pathway? Do you want to increase your chances of meeting your professional goals? Do you have the right connections and access to a network for a successful job search? Finding a mentor in your field of interest can help.
At Excelsior University, we know that meaningful mentoring relationships develop organically over time. Career mentoring provides opportunities for further growth, development, collaboration, and connection. Key tips are to let relationships be on your terms, in your own time. It may be short-term, long-term, or as needed and agreed upon between you and your mentor. Mentors offer guidance, advice, and share perspectives. As a mentor, it's a great chance to give back, share, and help identify opportunities for a mentee. Whether you can help one or many, our Excelsior mentees are eager to connect and learn from a mentor's work and life experiences.
Role of a Mentor in the Workplace
Mentees explore the world of work by engaging and gaining knowledge and experience from a professional's perspective and applying what they've learned to real-life situations. Throughout a mentorship, mentees become familiar with corporate protocol and add resources and tools to assist in identifying long-term development needs. Meaningful professional relationships develop organically over time. A mentor acts as someone to bounce questions and ideas off of who has experience in the field. They have the unique opportunity to encourage and advise by sharing their own experiences and knowledge.
Finding the Right Mentor for You
To find the right mentor, review commonalities, think about mutual interests, and ask the right questions. Consider how you find a date—it is similar, if not the same. It sounds silly but when you think about all the algorithms that match you to someone, it is the same concept.
At Excelsior, interested students and alumni answer key questions to develop a profile that a mentorship tool uses to form matches. Mentees and mentors are matched based on algorithms built on mutual areas of interest, including career and program areas, and other preferences sourced from their profiles. We offer students and alumni the platform, network, outline, and suggested guides. When they make a match, they make the mentoring relationship their own.