Excelsior's Technology Students are #ABETconfident [Video]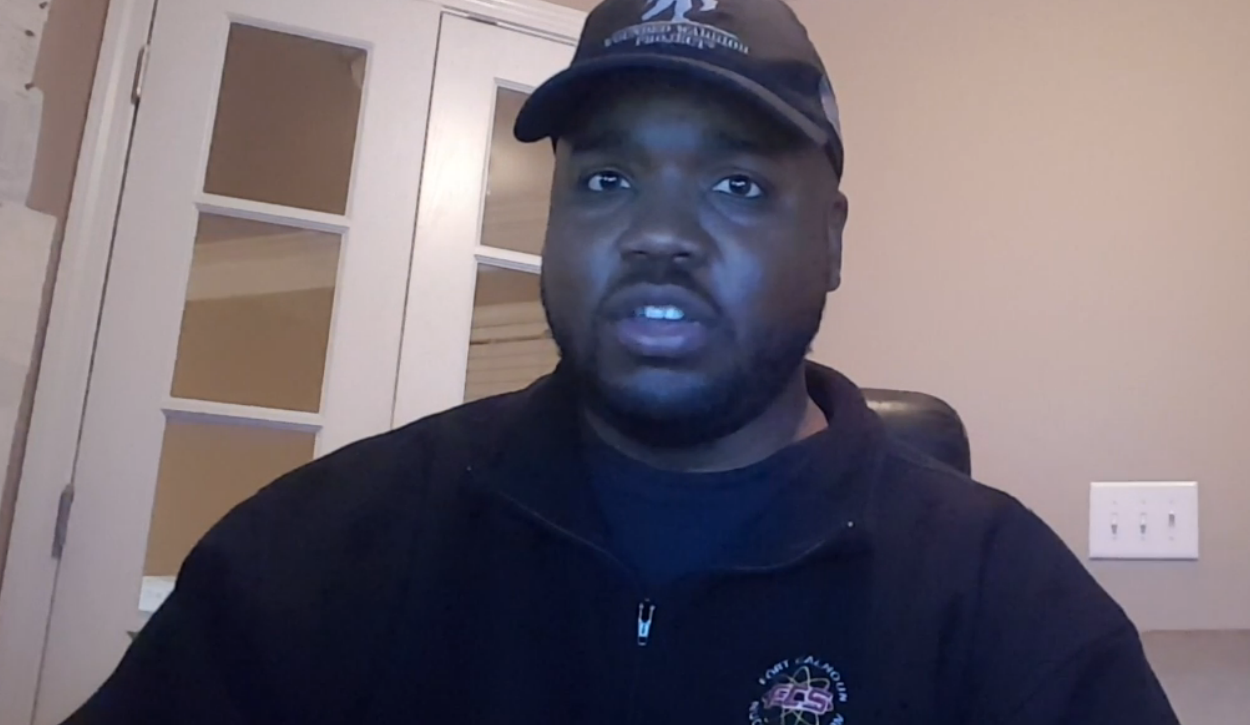 A group of Excelsior College students recently participated in the #ABETconfident video contest, which was held by the accreditation body ABET. The contest is a chance for students in ABET accredited programs – such as the electrical, nuclear engineering, and information technology programs offered by Excelsior – to show why they are confident in the ABET accreditation as a mark of excellence and career readiness. The Excelsior students were given the opportunity to create their own videos while working with peers within their degree programs.
The contest launched in November of 2016 and called for students and faculty of ABET accredited degrees and programs to collaborate on a video that expresses their confidence in the following areas:
Career Readiness
Quality of Education
Career Prospect
As a participating institution, we submitted the videos to ABET and then posted them on social media with the hashtag #ABETconfident. on Twitter. With three of our Excelsior programs accredited by ABET, this allowed for the submission of three videos, which you can view below:
B.S. Electrical Engineering Technology: Robert Brennan, Robert Gordon, Josh Humphreys http://players.brightcove.net/4276901727001/default_default/index.html?videoId=5349648967001
B.S. Information Technology: Rohit Devkota, Stephanie Schneider http://players.brightcove.net/4276901727001/default_default/index.html?videoId=5349640099001
B.S. Nuclear Engineering Technology: Carl Barr, Kazzene Johnson, Ronald Borel
http://players.brightcove.net/4276901727001/default_default/index.html?videoId=5324448087001
Judging is currently underway and will be conducted by a panel of ABET staff and professionals from both academia and industry.  The main criteria that they are looking for is, "adherence to theme, creativity, authenticity and execution."
While the students are members of different programs, there were several recurring themes used to express their confidence in their education. Students highlighted the quality of the education as among the highest in the industry.  They also felt that their Excelsior education provided them with the current technical skills for future employment and they particularly valued the continuing demand for ABET graduates from the industry. Many of Excelsior students commented that their education had helped them to gain promotion while already working in the field.
Excelsior has enjoyed a long association with ABET: the first program to receive ABET accreditation was the Bachelor of Science in Electronics Engineering Technology in 1996, which has been renamed as the B.S. in Electrical Engineering Technology, and continues its ABET accreditation today. In 1998, Excelsior's second ABET degree, the B.S. in Nuclear Engineering Technology, received its initial accreditation.  And last year, the B.S. in Information Technology received its ABET accreditation, making Excelsior a unique institution with three fully online ABET accredited programs.
---
You may also be interested in: Bachelor-level technology degrees earn new accreditation from ABET
---
The School of Business and Technology would like to thank all the students who participated in this contest. If you are an Excelsior student and wish to participate in any upcoming programs or activities, please contact your advisor and we will be delighted to get you involved.
We are proud of our students and our ABET accredited programs and this is one of the many reasons why Excelsior College is #ABETconfident.
Article was written by Thomas Hand, External Relationships Coordinator, Excelsior College