Bachelor of Science in Health Care Management Jobs for Graduates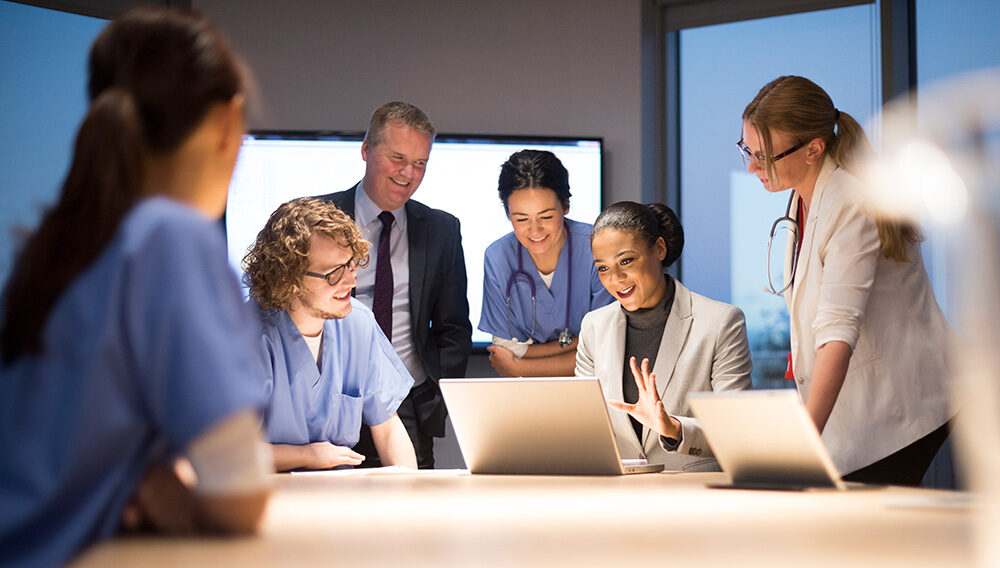 Health care management jobs continue to multiply across the United States as the health care industry expands. Driven by the medical needs of an aging population, health care has become the biggest employer among all industries in the United States.
That explosive growth has led to the need for qualified leaders. The online Bachelor of Science in Health Care Management program from Excelsior College prepares graduates for leadership positions by providing a strong foundation in the skills necessary for health care management success. This includes expertise in project management, quality assurance, and overseeing medical offices and patient records. Graduates also gain practical knowledge in areas such as staffing, operational needs forecasting, budgeting, insurance payments, regulations compliance, and data systems.
Gaining Health Care Management Skills and Knowledge
Excelsior College's Bachelor of Science in Health Care Management helps you gain key industry skills and knowledge, including the following.
Theories of leadership and organizational behavior to define and implement management practices in health care settings;
Principles of budgeting and finance to effectively plan and manage resources within a health care organization;
Knowledge of health and illness, health care systems, and health care consumers to guide decision making and promote quality within health care environments;
Understanding of the manager role using a legal and ethical framework;
Multiple strategies of communication to establish collaborative relationships with members of the leadership team and other stakeholders;
Evidence-based practice to guide human resource, clinical, and administrative decisions;
An understanding of how to manage a diverse workforce tasked with providing health care for an increasingly heterogeneous population; and
A commitment to lifelong learning in pursuit of excellence in managing and leading with the health care environment.
The program is designed to produce graduates who are ready to take on the challenges of a health care management job. It's a smart step for ambitious professionals ready to take their health care career to the next level.
Design Your Health Care Management Career for Growth
Excelsior College's Bachelor of Science in Health Care Management program is designed for people new to or already working in the health care industry who want to take the next step into a health care management job. This includes growing and advancing their careers in:
Accounting
Marketing
Human resources
Organizational culture
Health care law and government regulations
Medical terminology
Health care economics
What Jobs Can I Get with a BS in Health Care Management?
Health care management jobs are available at every medical facility in the industry, as well as with government agencies, nonprofit organizations, community clinics, and research laboratories.  In April 2020, the U.S. Bureau of Labor Statistics projected an 18 percent increase in medical and health services manager jobs between 2018 and 2028. That translates into 71,600 new jobs.
Examples of jobs in the industry* you can apply for with your new degree include:
Manager clinical operations, women's health program – $88,974
Health care facility manager – $70,464
Health care quality improvement coach – $68,692
Practice manager – $66,042
Health care operations assistant manager – $58,100
Risk coordinator – $50,000
*with an average annual salary
With careers in human resources, accounting, economics, government, and much more, the health care industry is broad and welcoming for graduates of Excelsior's Bachelor of Science in Health Care Management program. With a strong foundation of the knowledge and skills necessary to succeed, graduates of the program are ready to enter or move up in the health care management workforce head-on.
Learn more about Excelsior's Bachelor of Science in Health Care Management program.