Career Spotlight: Compensation Manager
In-Depth Career Guide in Human Resources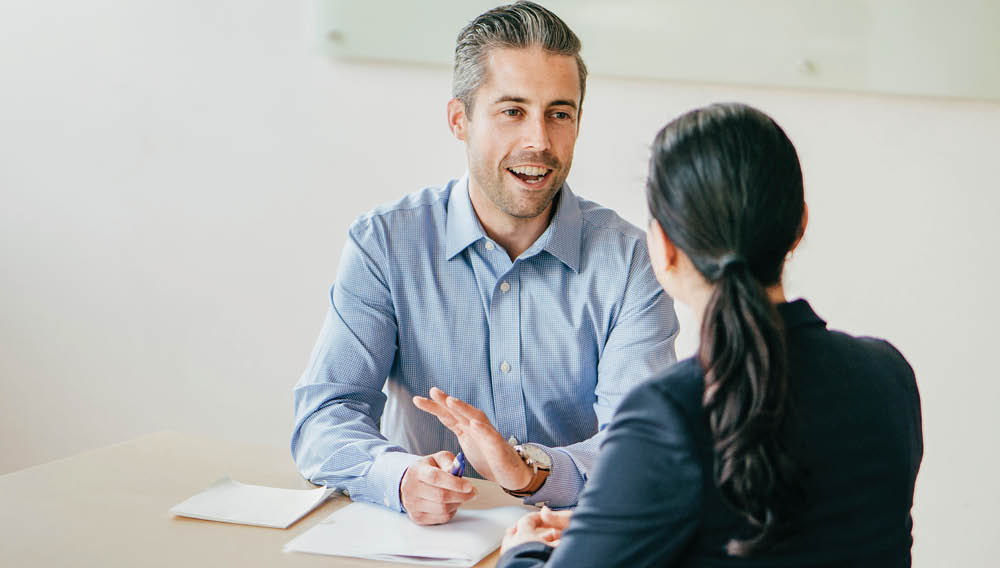 As part of a human resources department, a compensation manager makes sure employees receive fair pay and the appropriate benefits.
If you're interested in finances and human resources, read on to see how becoming a compensation manager could align with your goals.
What Is a Compensation Manager
Compensation managers develop a company's payment system and ensure all employees are compensated appropriately.
According to the Bureau of Labor Statistics, the annual wage for compensation managers was $127,530 in May 2021. The field is expected to grow 2 percent from 2021 to 2023, which is slower than other occupations, but despite that, about 1,200 new job openings are projected each year over the next decade.
What Does a Compensation Manager Do?
Compensation managers are the main employees who monitor a company's personnel budget. They monitor market conditions, government regulations, and cultural statistics to make sure an organization's pay rate is current, appropriate, and competitive. They have a variety of duties, from analyzing data about wages and salaries to evaluating and adjusting pay structures. Some also help develop and monitor a company's benefits.
Roles and Responsibilities of a Compensation Manager
The role of a compensation manager ranges from business to business, but for the most part, all compensation managers carry out many of the following duties:
Develop a budget and keep within that budget
Develop an organization's pay scale and structure
Oversee the distribution of pay to employees
Develop a benefits packages, including retirement plans and health insurance
Evaluate cost-of-living adjustments
Ensure the company's pay scale complies with state and federal laws and regulations
Propose fair and competitive compensation for positions
Monitor wage rates to develop or modify compensation plans
Prepare annual financial statements and summaries
Assist managers in answering questions from employees
Oversee compensation and payroll support team
Depending on the organization, compensation managers might also oversee the company's performance evaluation system and employee rewards like bonuses and raises.
Skills Needed to Become a Compensation Manager
To become a successful compensation manager, there are certain qualities you should possess. These include:
Analytical skills
Business skills
Math knowledge
Interpersonal communication skills
Leadership skills
Decision-making skills
Negotiation skills
General business knowledge
Ability to multitask
How to Become a Compensation Manager
Compensation managers usually have a bachelor's degree in human resources, finance, business, or a related field. A master's degree is usually not required for entry-level positions, but earning one can help you rise above your competitors. Earning certification is also a good idea if you want to showcase your knowledge and set yourself apart on your resume. WorldatWork offers the Certified Compensation Professional for U.S.-based professionals and the Global Remuneration Professional. The International Foundation of Employee Benefit Plans also offers the Certified Employee Benefits Specialist certification.
Compensation Manager Education Requirements
As mentioned, a bachelor's degree is required for entry-level positions as a compensation manager. Many people go on to earn a master's degree, though.
Excelsior University's Bachelor of Science in Business program is designed for working adults wishing to enter the world of business or human resources. Gain skills you can use on the job in areas including accounting, business strategy, communication, computer skills, economics, business ethics, finance, global business, leadership, management, marketing, data analysis, and teamwork and cultural diversity. The bachelor's in business curriculum gives you a broad foundation in liberal arts and sciences and the knowledge you need to create effective business strategies and achieve measurable results for your employer.
Excelsior's Master of Science in Human Resource Management with an Emphasis in Diversity and Technology program gives you specialized knowledge to lead organizations through complex challenges associated with all functions of human resources, including recruitment and selection, training and development, performance appraisals, health and safety, labor relations, and communications, especially with a distributed workforce. Either program is a good choice if you'd like to enter the world of human resources and become a compensation manager.
If becoming a compensation manager sounds like something you'd like to pursue, contact an Excelsior admissions counselor to get started on your degree.