Career Spotlight: Health Program Administrator
In-depth Guide to a Career as a Health Program Administrator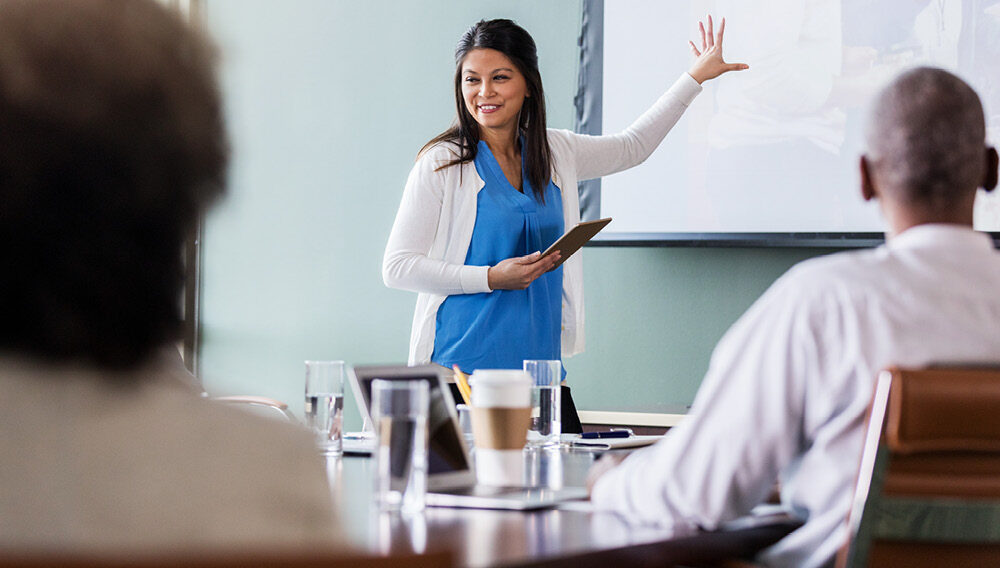 Studies show that health care is one of the largest growing fields in the United States. According to the Bureau of Labor Statistics (BLS), the job outlook is expected to increase 16 percent by 2030. If you are looking for a career that is in the health care field but does not include patient care, a health program administrator might be a position you want to pursue. Check out this article to learn more.
What Does a Health Program Administrator Do?
Health program administrators work throughout the public health and health care fields. Public health professionals, including health program administrators, focus on two main goals:
To prevent chronic illnesses and infectious diseases
To promote health and well-being using preventative methods and best practices
Many health program administrator jobs focus on one of these goals, not both. Health program administrators conduct research, develop education programs and healthcare policies, and promote healthy medical practices.
While duties vary depending on the specialty and field you focus on, most health program administrators do the following:
Develop goals and objectives for the program
Improve efficiencies and qualities within public health
Ensure the program in which they work is up to date and compliant with laws and regulations
Prepare and manage budgets
Organize records and research to stay compliant with the health care regulations and laws
Communicate with members of the medical staff, department heads, and public
Oftentimes, health program administrators communicate with non-medical and public health workers. It is imperative to be able to communicate effectively to people who may not understand medical jargon.
How Do You Become a Health Program Administrator?
Like most careers in public health, a bachelor's degree is required to pursue a career as a health program administrator. The online bachelor's degree in health sciences program from Excelsior University covers the scope of responsibilities related to many health care careers. This degree prepares you to succeed as a health program administrator.
Since this job can have many different specialties, it is important to find something you are passionate about within the field. Whether you are interested in advocating for new health care regulations within a state or federal department of health, or want to manage the research a new drug in a lab, either can be done as a health program administrator. A bachelor's degree in health sciences, as well as work experience in the public health field, can ensure you are the best candidate for the next health program administrator job.
What Skills Are Needed to Be a Health Program Administrator?
Project management skills.A health program administrator is responsible for multiple projects. Staying organized and being able to prioritize is necessary to be successful in this role.
Research skills. Strong research skills are important for every specialty within this position.
Leadership skills. Health program administrators must be able to lead a team as well as projects.
Analytical skills. Health program administrators must be able to solve problems and make sense of complex situations. In many cases, they are the decision maker. Being able to focus and make clear decisions based on facts is important.
In addition, health program administrators must stay up to date with public health initiatives and what is going on in the world. Constant research is important to ensure success.
Where Do Health Program Administrator Work?
Most health program administrators work full time, and depending on their specialization, weekend and evening work may be required. You can find health program administrators working in:
Department of Health: Health program administrators are key employees within the federal and state departments of health.
Hospitals: Health program administrators can be employed by hospitals to promote healthy habits to patients, oversee new health care initiatives, or work in the research department.
Research Centers: Health program administrators lead research programs and teams. Most of the time they choose to focus on a specialty area.
Nursing and Residential Care Facilities: Health program administrators build healthy lifestyle programs for residents as well as work with doctors and nurses to ensure patients are getting the best care.
Health Program Administrator Salary
Many factors influence the salary potential for health program administrators, including location, experience, education, and specialization. While the BLS doesn't report health program administrator salaries alone, they group them with health care administrators and public health administrator salaries. According to the BLS, the median annual salary was $101,340 in 2021. Jump-start your career in public health at Excelsior University by chatting with an admissions counselor.