Career Spotlight: Human Resources Coordinator
What Is an HR Coordinator?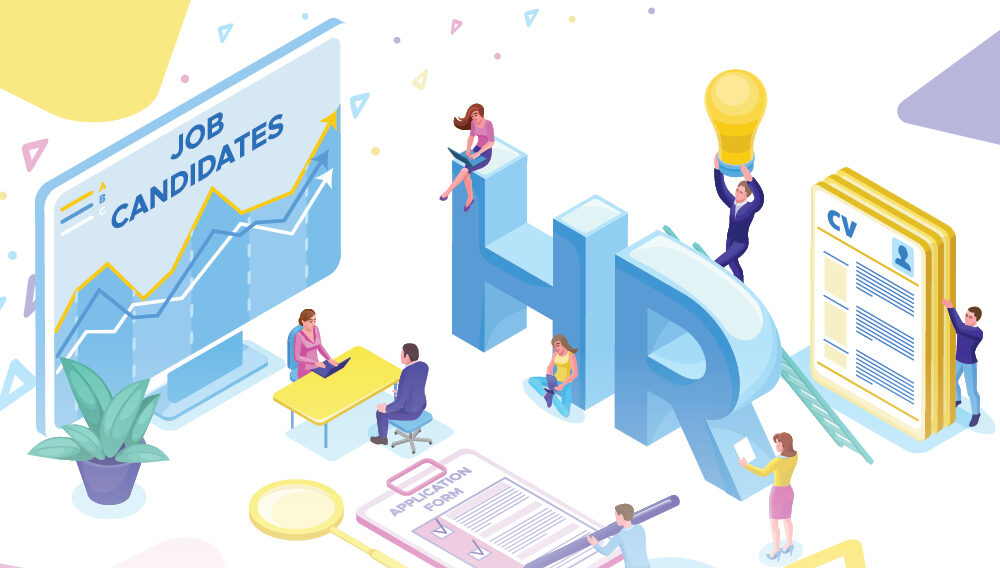 A career in human resources is both rewarding and challenging. You are in a position to influence, make real change within an organization, and create a healthy and happy work environment for employees. If this sounds like something you are looking for, a career as a human resources coordinator is a great start. Human resources coordinators are the backbone of not only the human resources department, but also the entire organization. They provide support to all aspects of the human resources function, which allows coordinators to find what they love and want to focus on long term.
What Is a Human Resources Coordinator?
Human resources coordinators are responsible for facilitating all human resources processes within their organization. They play a key role within an organization for both the human resources department and current employees. They usually report to the human resources director and function as their assistant.
The goal of a human resources coordinator is to support the improvement of human resources policies, processes, and practices, and provide a safe space for current employees if an issue arises. While job descriptions can vary depending on the industry, in most places, human resources coordinators support the following initiatives:
Employee Relations
Compensation and Benefits
Labor Negotiations
Recruitment and Employee Retention
Onboarding and Training Practices
What Does a Human Resources Coordinator Do?
Human resources coordinators are similar to human resources generalists as they will assist in multiple projects at once. This is great for people who are looking to learn more about the human resources field but are not sure what specialization they want to pursue. Check out the following job responsibilities of human resources coordinators across all industries:
Assist with recruitment of new employees. This can include identifying qualified candidates, administrative support within the new hire process, and being the first face new a prospective employees sees.
General administration and coordination. This includes answering all internal and external human resources questions, assisting with payroll administration, maintaining employee records, and scheduling meetings and events for the human resources leadership team.
Performance management and retention Coordinators will schedule and organize all materials for performance reviews, as well as maintain performance management procedures.
Assist with employee benefits. Coordinators are the go-to person for employees with benefits questions. They are the liaison between employees and insurance providers, as well as track benefit plans and report on new policies and procedures.
Report and provide recommendations. This includes conducting audits of human resources programs, generating reports, and recommending potential processes to improve efficiency.
Provide support to the human resources director. Coordinators support the human resources director with any necessary projects.
HR Coordinator Qualifications
Now that you have learned all about human resources coordinators, you are probably wondering how to become one. Human resources coordinator positions tend to require a bachelor's degree in human resources, business, business management, or a related field. This is a great entry-level position in the human resources field. A combination of your education and work experience will make you a great candidate for this position.
Hiring managers also look for important qualities, including but not limited to:
Decision-making skills. You must be able to maintain sound judgment when reviewing applicants, policies, and procedures.
Detail oriented. As a coordinator, you will be working on sensitive and important information where details matter. You must be meticulous to ensure policies and procedures are done correctly.
Interpersonal skills. Coordinators will interact with different people constantly. Being able to converse and connect with people with various backgrounds is key to being a successful coordinator.
Communication skills. As a coordinator, you will be listening and speaking to many people. You need to be able to convey information correctly and respond to questions and comments from prospective employees, employers, and current employees.
Strong prioritization. Coordinators will support multiple projects from different coworkers at one time. It is imperative to prioritize to ensure projects are getting done in a timely manner.
HR Resources Coordinator Salary Range
According to Salary.com, the salary for human resources coordinators ranges from $45,846 to $57,564 in the United States. Jobs within human resources departments are expected to grow 8 percent by 2031, which is must faster than all other occupations.
Earn your degree in business management or business completely online at Excelsior University to get started in this growing field.