Career Spotlight: Incident Response Analyst
In-depth Look at What an Incident Response Analyst Is and What They Do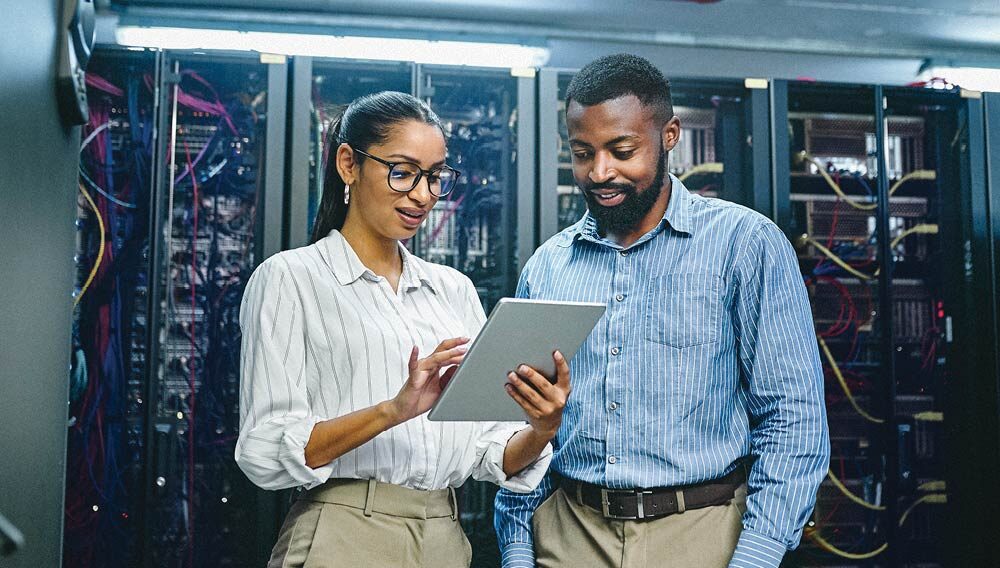 Ever wonder what it is like to fight an invisible fight? Incident response analysts are cyber defense warriors who are constantly fighting the invisible fight. They are responsible for keeping attacks from occurring in any organization. Many work independently as a consultant or are a key member of an organization's cybersecurity or information technology team. According to Norton.com, there are around 2,200 cyberattacks a day in the United States. Incident response analysts work behind the scenes to keep networks and computer systems safe. Learn how you can be part of the invisible fight in this guide.
Incident Response Analyst Job Description
An incident response analyst's main goal is to protect their organization's network and computer systems. They work with the cybersecurity and information technology teams to fix and minimize damage when a crisis occurs.
Typically, job duties of an incident response analyst includes:
Create protocols and procedures for end users to follow during security incidents
Implement security tools
Monitor computer systems and networks
Perform malware analysis and penetration testing
Research new tools, procedures, and protocols
Identify and investigate computer and network threats
Create incident reports for leadership and other users
Develop protection plan strategies
Incident response analysts are also responsible for finding new and better ways to protect the organization's systems. They are constantly researching new ideas and ways to prevent cyberattacks from occurring.
Depending on the organization, incident response analysts are likely to monitor systems in multiple locations. That being said, this job aligns well with remote work. Many incident response analysts monitor systems all over the country or even the world, and most incidents can be resolved remotely.
Incident Response Analyst Skills
Incident response analysts typically need a bachelor's degree in computer science, information technology, cybersecurity, or a related field. To succeed in leadership roles, most companies prefer candidates to have a master's degree and multiple years of experience. Work experience, combined with a bachelor's degree in cybersecurity, and the following skills will set you up to be a great candidate for any incident response analyst position.
Analytical skills. You must study and understand computer systems, software, and networks to access risks and determine improvements for security policies and procedures.
Creative skills. This one might not seem as obvious, but incident response analysts must be creative to anticipate security risks and implement new ways to protect their organization.
Problem-solving skills. As an incident response analyst, you must problem-solve to fix and uncover security threats and flaws in systems and networks.
Communication skills.You need to be able to explain information security needs and potential threats to end users and leadership who may not understand technical terms.
Detail oriented. Incident response analysts must pay close attention to systems and networks. Any minor change can be a security threat.
Team player. When a security threat happens, incident response analysts must work together to minimize the threat as quickly as possible. It is important to have a team that you trust and work well with.
While all these skills are necessary, it is also important to be flexible and a continuous learner. Computer systems are constantly changing and evolving; incident response analysts must keep up with the latest trends, technology, education, and cyber threats within their particular industry.
Incident Response Analyst Salary
According to the Bureau of Labor Statistics (BLS), incident response analysts make $102,600 on average per year. For entry-level positions, you can make around $61,520 with plenty of room for growth. Employment is expected to grow 35 percent from 2021 to 2031, which is much faster than all other occupations. Cyberattacks are growing in frequency daily, and more companies and organizations are hiring their own cybersecurity teams to ensure they are protected as best they can. Incident response analysts are necessary to protect and defend computer systems and networks from the ever-changing world of cyber threats.
As an incident response analyst, you can work across any industry; the most common are state and government agencies, health care, higher education, fashion, sales, the police force, and many other industries. If you use a computer at work, you most likely have an incident response analyst on your information technology team.
Earn a bachelor's degree in cybersecurity from Excelsior University today so you're ready to fight the invisible fight!