How to Become a Marketing Manager
An in depth guide to a career as a marketing manager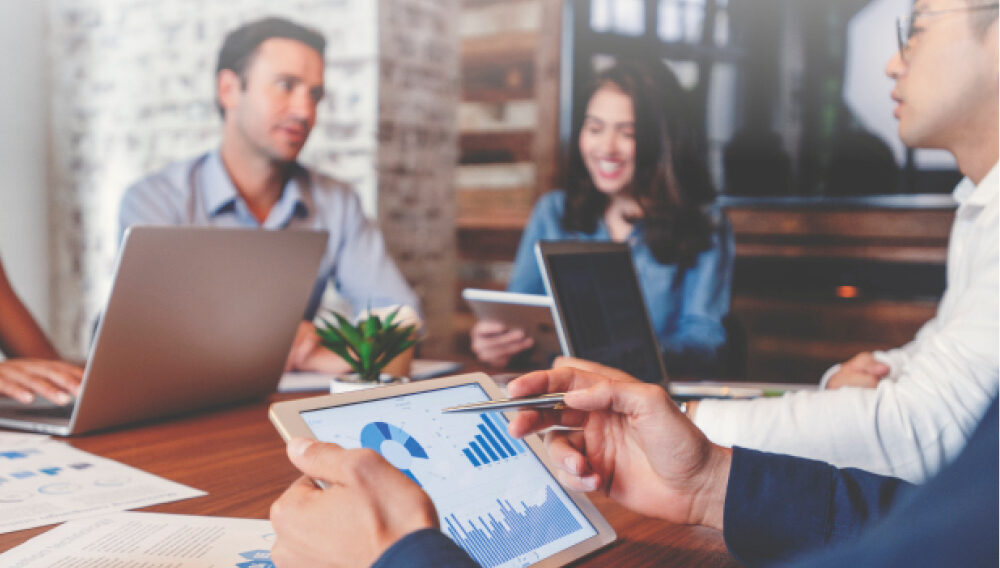 Are you the type of person who takes the lead in your group? Are you always thinking of new ideas and strategies that will improve your workplace? If so, you may want to consider a career as a marketing manager.
You've probably heard of marketing managers before, and maybe you even aspire to be one, but before you commit, you'll want to get the inside scoop on what it means to be a marketing manager.
What is a marketing manager?
Marketing professionals are responsible for bringing their company's service or product to the appropriate audience. Ever wonder why you are getting a targeted ad on your Instagram account, or why you keep getting emails about those cool shoes you were looking at last week? There is a marketing manager behind this work whose purpose is to sell the product or service provided. Marketing managers oversee the teams and strategize the tactics that make all this possible.
What does a marketing manager do?
Marketing managers must be highly organized to manage their team and the projects they are responsible for. While their day-to-day tasks will vary between industries and organizations, most marketing managers do the following:
Oversee marketing projects for the organization and ensure they are executed through to completion.
Work with leaders to create marketing plans, budgets and contracts, and the selection of advertising methods.
Plan advertising campaigns, including radio, television, print, online media, and billboards.
Work with members of the marketing team, including coordinators, graphic designers, content specialists, social media strategists, assistants, photographers, videographers, web specialists, and data specialists.
Build relationships with clients and ensure their needs are met.
Develop contracts and pricing strategies for products or services.
Evaluate the market and initiate market research studies to improve product or service success.
Where do marketing managers work?
All businesses need to promote their products or services, so marketing is necessary in almost every industry or organization. Because of this, you will find marketing managers working in a variety of different industries. According to the Bureau of Labor Statistics (BLS), in 2020 marketing managers held almost 300,000 jobs in the United States, with the largest employer of marketing managers being in professional, scientific, and technical services. Other areas include finance, insurance, advertising, public relations, manufacturing, education, and wholesale trade.
Overall, the need for marketing manager positions is expected to grow 10 percent by 2030, which is the average for all occupations. Demand will increase as organizations continue to expand. With the ever-changing technology trends, marketing managers must stay up to date to be successful. A huge portion of their job is working with other members of the marketing team, including graphic designers, digital specialists, and other technologically savvy positions. Because of the nature of their work, marketing managers also tend to work closely with leadership and top executives. Candidates who enjoy working with a large team, delegating, creating templates and procedures, and acting as the team leader will be successful in this role.
What are the education requirements for marketing managers?
Ideally, a marketing manager will have at least a bachelor's degree in marketing, management, business, communications, or another related field. A bachelor's degree combined with similar work experience will set you up for success as a marketing manager.
Great qualities of a successful marketing manager include being influential and a natural leader. They also have these skills:
Analytical skills: It is important to analyze industry trends to build smart marketing campaigns.
Creativity: Innovative ideas and thoughts are always welcome and necessary in this field.
Communication skills: Marketing managers must communicate effectively with their team, leadership, and the general public.
Interpersonal and leadership skills: Building relationships with clients, members of the marketing team, and organizational leaders is imperative for this role. Project management and people management help in creating successful marketing plans.
Decision making skills: Managers must be able to make efficient decisions at any stage of the marketing campaign.
Whether you have been in the business world for years, or are looking to switch careers, a marketing manager position may be a great fit for you!