Career Spotlight: Medical Office Manager
An In-Depth Look at a Career as a Medical Office Manager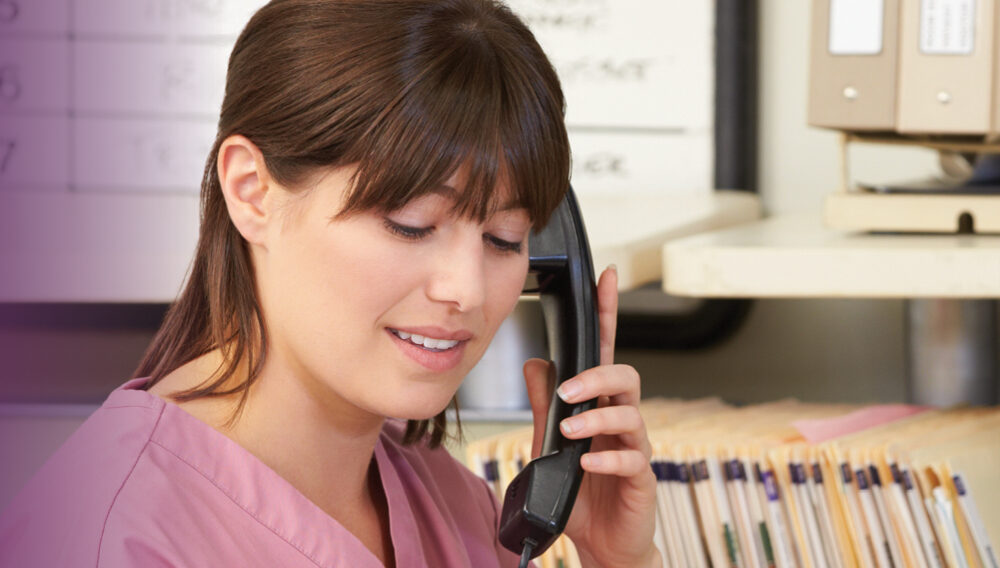 It is no surprise that the behind-the-scenes logistics and operations of any health care facility can be complex. Between insurance, scheduling, billing, and managing different facilities and departments, there is a lot going on! That is where medical office managers come in; they are the backbone of the facility and the people who work there.
If you've always been interested in working in the health care field, but enjoy more administrative and business-related tasks, a career as a medical office manager might be for you.
What Is a Medical Office Manager?
A medical office manager oversees the administration side of a medical practice. Oftentimes, they manage all the administrative team members as well as handle any issues within the practice. Medical office managers can work in hospitals, doctors' offices, or private practice offices.
Medical Office Manager Duties and Responsibilities
While the duties of a medical office manager can vary depending on what type of office or facility they work in, most medical office managers will oversee the following:
Ensure that the facility complies with laws and regulations
Recruit, train, and supervise staff members, including front-end staff, billing administrators, medical assistants, etc.
Create work schedules and oversee payroll
Develop goals and objectives related to efficiency and quality of health services
Prepare budgets and manage finances, including patient fees and insurance
Triage any billing, scheduling, or insurance issues throughout the day
In addition, medical office managers represent the facility at important meetings, including financial and investor meetings, and on certain boards. They carry out policies, goals, and procedures for their facility and are truly the people who keep the practice running smoothly.
Depending on the size of the facility and the workload, there can be multiple medical office managers where the duties above are split between them. In addition to overseeing all administrative duties in the office, medical office managers work closely with the medical professionals who work in the facility, including doctors, nurses, medical assistants, and other health care personnel.
What Qualities Do Hiring Managers Look for in a Medical Office Manager?
Hiring managers want to ensure they are hiring the right person for the position of office manager. This includes finding someone who not only has the right career and educational background, but also the qualities to be successful in this role.
Hiring managers look for candidates with the following qualities:
Communication skills. Medical office managers must work with their staff, health care workers, insurance agencies, and patients. It is important for them to have strong communication skills to work with a variety of different people.
Leadership skills. As a medical office manager, you will oversee, hire, and train staff. You must be able to motivate others and provide an environment where workers can succeed.
Detail oriented. You will be responsible for a lot of different projects. It is imperative to manage your time, stay organized, and maintain a detailed schedule.
Technical skills. As a medical office manager, you must stay up to date with advances in health care technology.

How to Become a Medical Office Manager

Medical office managers typically need a bachelor's degree and related work experience.

Medical Office Manager Education Requirements

A bachelor's degree in health care management from Excelsior University is the perfect degree to choose if you are interested in pursuing a career as a medical office manager. This fully online program will provide you with a strong foundation in the business side of health care and prepares you for jobs in medical office management, patient records management, and project management. You will focus on staffing and operational needs, departmental budget preparation, health insurance payment, financial reporting, health regulation compliance, and digital data systems. The degree also covers general business courses in subjects like accounting and human resource management.

A bachelor's degree combined with work experience in the management or medical office field will set you up to be a great candidate for any job as a medical office manager. Typically, medical office managers begin their careers as medical records specialists, administrative assistants, financial clerks, or schedulers in a health care facility. Strong candidates have experience working in all administrative facets of health care.

Medical Office Manager Certifications

Hiring managers love to see relevant work experience and a bachelor's degree! However, more education and experience will only make you a better candidate for a medical officer manager position. Excelsior University offers a career training program for medical office managers. This program teaches the skills needed to prepare you for a career as a medical office manager in any medical office, clinic, hospital, or other health care setting.

Medical Office Manager Salary

According to the Bureau of Labor Statistics, the median annual wage for medical office managers was around $101,000 in 2021, and the job outlook is projected to increase by 28 percent by 2032. Start your journey to a career as a medical office manager today with Excelsior University!