Career Spotlight: Patient Relations Coordinator
In-Depth Guide to a Career as a Patient Relations Coordinator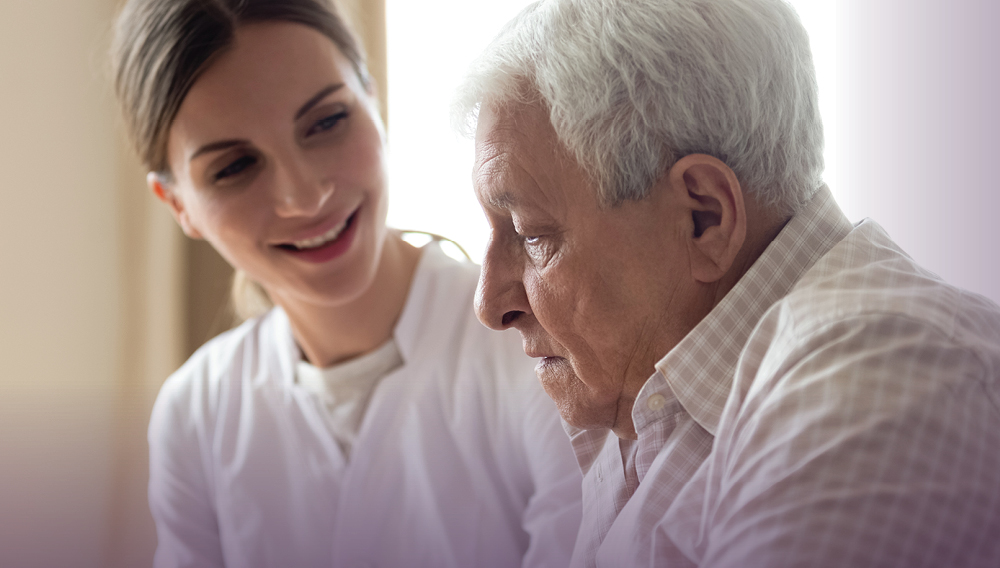 Let's face it, a hospital trip usually isn't easy. Doctors and nurses are focused on the patient, which many times leaves the family members feeling isolated, alone, stressed, and somewhat angry. Add in bills, discharge information, medicine lists, and you might burst because of the unknown. A patient relations coordinator is there to ensure the family members and the patients understand the information they are given. If you enjoy helping others and want to work in a hospital setting, this might be the job for you!
What Is a Patient Relations Coordinator?
A patient relations coordinator helps to ease the patient and the family's stress by answering their questions, explaining insurance policies and billing statements, and reviewing hospital policies. Patient relations coordinators act as the mediator between patients and their families and their medical team.
Where Do Patient Relations Coordinators Work?
A patient relations coordinator works in a hospital or other health care-related setting. Every department in a hospital has patient relations coordinators. Whether you are in the emergency room or in a long-term stay wing, a patient relations coordinator is available to you and your family. Not only are patient relations coordinators there to help the patient's family members understand what is going on, but they are also there to advocate for the patient.
Many times, patients have family members or caregivers that can advocate for them, however what happens if someone comes to the hospital alone? A patient relations coordinator will work with the patient and for the patient to ensure they are receiving appropriate care.
What Do Patient Relations Coordinators Do?
Job duties can vary depending on what the patient or family needs on any given day. At the end of the day, all patient relations coordinators work to ensure the needs of the patients and the families are met.
Typical job responsibilities of a patient relations coordinator are to:
Advocate for the patients and their families
Educate patients and their families on insurance and billing information
Explain policies, procedures, and services to patients and their families
Create and implement care plans
Review care plans with the patients and family members to monitor their progress
Communicate and coordinate with other direct care providers
In addition, patient relations coordinators are responsible for researching additional health care resources and referring patients who might need additional assistance and care. Whether you are arranging for a patient to be transferred to a hospice facility, working with a family member to ensure the insurance is set up correctly, or calming down family members during stressful times, patient relations coordinators are key members of a patient's care team.
Patient Relations Coordinator Education Requirements
Patient relations coordinators are a great entry-level position to get into the health care- and patient care-related fields. Most employers look for candidates with at least an associate degree in health sciences, psychology, business, or a related field. An associate degree in health sciences from Excelsior University can help you obtain or advance your career as a patient relations coordinator. This program can help expand your medical vocabulary, provide knowledge of health insurance, health care billing and financing, federal health care legislation and regulation compliance, and electronic medical records.
As a patient relations coordinator, you will receive on-the-job training as each job can vary depending on where you are working
.
Patient Relations Skills Needed
Patient relations coordinators are responsible for a lot of different areas in the hospital; therefore it is important to have the following skills:
Customer service skills: It is important to understand customer needs and provide high quality service since you will be working with a lot of different families during stressful times.
Active listening and social perceptiveness skills: You must give your full attention to what your clients are saying. It is important to be aware of other's reactions and to understand why they might be reacting as they do.
Critical thinking skills: You will use logic and reasoning to identify solutions for your patients' problems and concerns.
Time management skills: As a patient relations coordinator, you will work with multiple families and patients at one time. Being able to prioritize and manage your time to ensure all of your clients are receiving the best care is important.
Negotiation skills: You must advocate for your patients to receive the best care. Because of this, there will be times you will need to negotiate with insurance companies, health care facilities, and other members of the patient's care team.
In addition, patient relations coordinators must obtain a personable attitude throughout their day. It is important to remember that most of the people you will be working with are probably under extreme stress, and worried or scared. It is your job to calm them down, and provide information that will make them feel better.
According to Zippia, patient relations coordinators make roughly $45,000 per year. Start your career today by chatting with an admissions counselor at Excelsior University!