Career Spotlight: Public Health Educator
Public Health Career Outlook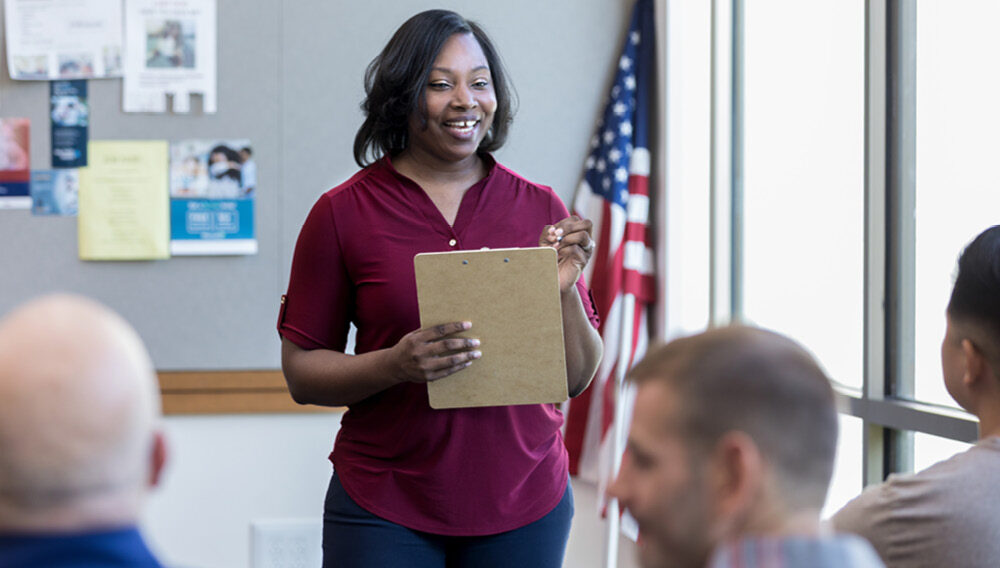 What is a public health educator?
Have you seen the signs in the pharmacy that list reasons to get the flu shot? Or the "wash your hands" sign in the school bathroom? If so, chances are a public health educator was involved in producing it. Public health educators work in all areas throughout health care, including in the public and private sectors, government agencies, hospital settings, and more. Their main role is to educate and advocate for their community. Combine your passion for public health, health care, and helping people by becoming a public health educator today.
What does a public health educator do?
Public health educators focus on promoting healthy lifestyles and providing health education to groups of people. Depending on the industry, public health educators may work with large family units, small communities, and other groups of people. They work with these communities to determine their needs, promote healthy initiatives, and provide information on health risk prevention.
Job responsibilities for public health educators vary depending on the organization where they work. The main goal of public health educators is to effect change within their community by promoting a healthier lifestyle.
Check out the general job duties for public health educators that cross all industries:
Assess, study, and research the needs of the community.
The first step is always to assess the needs of the community. This can include looking for areas where health is suffering, areas that lack health knowledge, and areas that use poor health practices.. Public health educators also must look at the resources available to the community and ask if certain paths are feasible.
Promote and plan health education
.
Once the needs of the community have been identified, it is important that public health educators put together a plan to address any health care-related issues. This plan should include key stakeholders, a budget, a timeline, and the necessary resources. A clear path and goal should be created to ensure the project is feasible.
Implement a health education plan.
Public health educators put a health education the plan into action. This responsibility allows them to provide the education the community needs to improve their lifestyles. This can be one of the most rewarding parts of the job, as they are out in the community, making a difference.
Serve as a resource for the community.
It is important to be available to the community . Members of the community should be able to contact public health educators to ask questions, get answers, and inquire about resources they may need.
Stay up to date with the latest health trends.
Public health educators are the expert in their community and members may come to them with questions and concerns. For this reason, it is important to keep up with the latest health trends. Continued research and professional development are necessary for this field.
Where do public health educators work?
Public health educators can work in a variety of settings depending on the community and organization they serve. There are many jobs available at the state, local, and federal government; in hospitals, schools, outpatient facilities, and other family service agencies. Because of the nature of the job, public health educators can spend a lot of time traveling within the community they serve and constantly communicating with members to ensure health care education improvement. According to the Bureau of Labor Statistics, this field is expected to grow 17 percent by 2030. The emphasis on promoting health behaviors, particularly based on the concerns of the COVID-19 pandemic, is already increasing the demand for public health educators in the workforce.
How to become a public health educator
Most, if not all public health educator positions require at least a bachelor's degree in health care, health sciences, public health, or a related field. This will allow you to get your foot in the door with an entry level position. To advance your career, a graduate degree and quality work experience will set you up for success. A certificate in public health equity is a great addition to your education as it focuses on public health issues across the world. This not only will create leadership opportunities for you, but it will also increase your earning potential. The average salary for public health educators is $ $53,466 per year, according to Salary.com.
The general public and the world rely greatly on public health educators. Take your next step toward this career and earn a graduate certificate in public health equity today.