Career Spotlight: Public Housing Manager
In-Depth Guide to a Career in Public Housing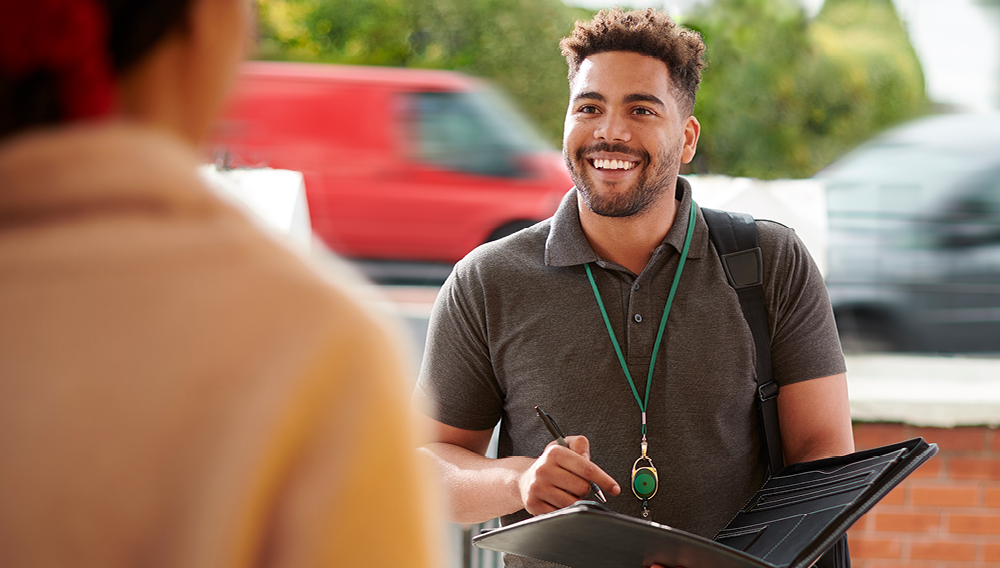 Today, many families struggle to make ends meet and oftentimes this puts them in the difficult situation of locating affordable housing. This demand for affordable housing, plus a new emphasis on environmentally friendly buildings and an increasing senior population means public housing managers have their work cut out for them.
To learn what kind of career you could have as a public housing manager, keep reading.
What Is Public Housing?
Public housing is not new. In fact, the first public housing program was initiated in 1937 with the passing of the U.S. Housing Act. It was passed as part of President Roosevelt's New Deal, meant to provide housing for the cities' poor, as well as to build new, safer, more efficient office and apartment buildings.
Today, public housing continues to be funded by the federal government through the Department of Housing and Urban Development (HUD), though most control falls to local governments. Public housing options vary, from single-family houses to high-rise apartment buildings. Housing authorities determine eligibility for public housing based on annual gross income, whether someone lives with a disability or qualifies as elderly or a family, and U.S. citizenship or eligible immigration status. According to HUD, there are approximately 970, 000 families living in public housing units across the country.
What Does a Public Housing Manager Do?
Public housing managers direct staff, oversee maintenance operations, interact with tenants, and provide overall supervision of a public housing building or complex. They will often inspect in and around the property, ensuring the building and grounds are appropriately cared for and that no repairs or renovations are needed. A clean, well-run building or complex impacts its occupants; a big part of a public housing manager's job is to keep their tenants satisfied and safe.
Some other day-to-day duties a public housing manager may have include:
Direct the activities of staff and contract employees
Inspect grounds, facilities, and equipment for repairs or maintenance
Meet with clients to negotiate contracts, coordinate priorities, and discuss finances
Coordinate with contractors for various maintenance and construction work
Oversee the management of rental fees, insurance payments, mortgage, taxes, and other expenses
Create budget and financial reports
Maintain detailed records
Investigate complaints, disturbances, and violations
Maintain contact with fire and police departments, and other agencies to ensure the complex's safety and compliance with regulations
Meet with boards of directors, community association members, and executive officials
Advertise available space to prospective tenants
Follow federal guidelines when certifying the eligibility of a potential tenant
Stay up to date with property values, tax information, zoning laws, and other important data
How to Get a Career in Public Housing
To become a public housing manager, you need to have the right education and experience. Usually, a bachelor's degree is required to enter this field, though some people go on to earn master's degrees. That, coupled with voluntary certification, can make your resume stand out and help you to potentially earn more money.
Once you have a degree, it's a good idea to take on jobs that will help you climb the ladder to a public housing manager position. Internships and apprenticeships with public housing companies or authorities can give you valuable on-the-job experience. You can also enter the field in administrative studies and property management so you can learn the tools and skills necessary to eventually become a public housing manager.
Education Requirements for a Public Housing Manager
Many people looking to become a public housing manager choose to pursue a bachelor's or master's degree in business administration, public administration, real estate, urban planning, or other related fields.
Excelsior University's Master of Public Administration (MPA) program prepares students to become skilled public service leaders who work toward improving their communities. This program will help you master both the personal and the business side of public administration with courses and assignments that show you how to harness information technology, respond to ethical issues, foster constructive collaboration, and more. You will also gain practical experience in honing your presentation skills, developing strategic plans and financial reports, and analyzing data to make better decisions.
A MPA from Excelsior University can put you on the path to becoming a public housing manager.
Public Housing Manager Certification
Though not required, many public housing managers choose to become certified to obtain higher positions, earn greater pay, or increase their skill set.
The National Association of Housing and Redevelopment Officials offers a Certified Public Housing Manager (C-PHM) designation for professionals who wish to become certified.
If becoming a public housing manager sounds like the job for you, consider speaking with an Excelsior admissions counselor to start your MPA.