Career Spotlight: Urban Planning and Development Director
Are Urban Planning Careers Right for You?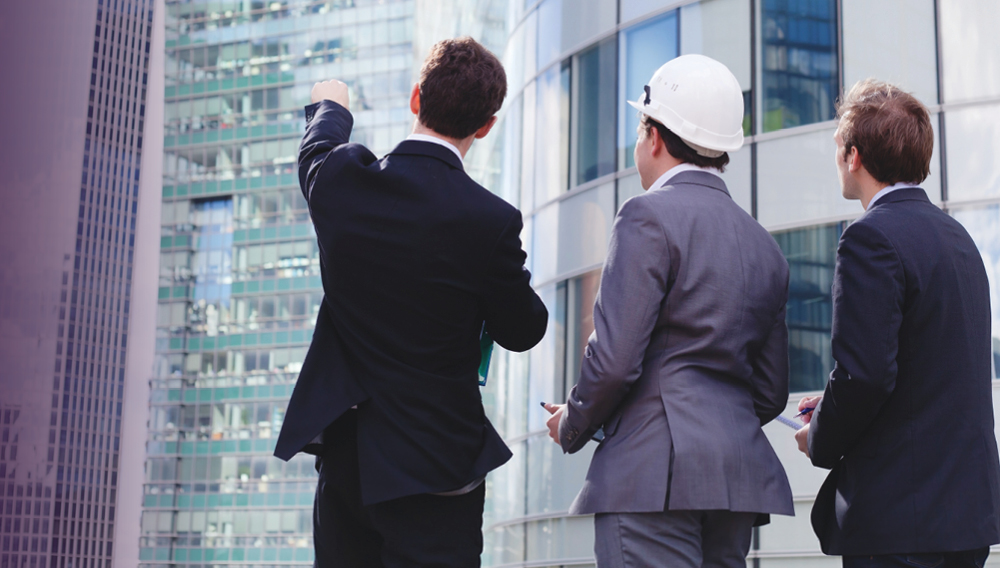 When you were a child, did you ever build complex cities out of Legos? Have you always been fascinated by how cities develop and grow? The professionals who figure out the best way for cities to develop responsibly are urban planners.
Urban planning ensures citizens and nature can exist together in a diverse, sustainable place where people want to live, work, and play. Urban planners help develop a city's infrastructure all the way from designing public transportation systems to creating plans for building parks, sewer systems, and bridges.
At the forefront of every planning team is the leader. These professionals, known as urban planning and development directors, work to identify the needs of a community and develop solutions to improve and advance cities.
What Is Urban Planning?
Urban planning involves determining what land to use for green spaces, transportation, buildings, and other features of a city. Urban planners work to create the plans for cities, towns, and other urban areas. They work with government officials, land developers, and other community members to develop cities to meet the needs of the community and the environment.
There are different types of urban planners, depending on their area of focus and expertise. A sample of these types are:
Land use planners. These planners develop guides that include working with zoning laws and codes that determine how land is used and developed.
Environmental planners. These planners predominantly focus on the development of the natural environment and try to minimize the impact municipal growth has on natural resources.
Infrastructure planners. Infrastructure planners focus on developing and managing a city's important systems, including the transportation system that includes roads, highways, pedestrian walk lanes; community infrastructure that includes hospitals and schools; and public works that includes the water supply and sewage system.
Economic development planners. These planners work with the goal of promoting economic growth in a city. They work to make sure a city can support new businesses and create jobs.
Community planners. Community planners work with community members and stakeholders in the planning process. They hold public meetings, conduct surveys, and gather feedback from residents to make sure the city meets community members' needs and desires.
What Does an Urban Planner and Development Director Do?
Urban planning and development directors lead teams of planners in identifying and creating solutions to improve and advance cities. They use a variety of tools to help them in their work. They will often prepare spreadsheets, use statistical programs, design visuals, and use other programs like Geographic Information System software to develop their plans.
Some of their responsibilities and duties include:
Oversee recruiting and managing of staff and other workers
Report to senior management and elected and appointed officials
Attend meetings with city council, planning commission, boards, and other officials
Represent the organization at public events and presentations
Make site inspections and assess project proposals
Manage client expectations
Prepare and establish the budget for the department
Review, evaluate, and process applications and technical documents
Keep up to date with the latest laws and regulations
Organize, motivate, develop, and manage the planning team
Prepare and write recommendations, reports, and graphic presentations
Manage databases and use data to improve services
Interpret and explain zoning codes and regulations
Monitor and evaluate the efficiency of methods and procedures
Important Skills of an Urban Planning and Development Director
Urban planning and development directors must have the knowledge and experience to develop, oversee, and manage plans accurately and efficiently for a city. Some of the other important qualities and skills they should possess include:
Interpersonal skills
Written communication skills
Ability to understand political situations
Analytical skills
Leadership and management skills
Networking skills
Sense of creativity
How to Get Started on a Career in Urban Planning
Is urban planning starting to sound like a career you want to pursue? That's great! There are few steps to follow to become an urban planner and development director.
The first step to becoming an urban planner and development director is earning a degree in higher education. A bachelor's degree in urban planning, architecture, environmental management, or similar is required to get you started, and a master's degree can take you further in your urban planning career. Earning a master's degree can make you stand out to a potential employer and help you obtain employment in higher positions, like as an urban planning and development director. You may also want to gain experience in urban planning by taking internships with community developers or taking entry-level jobs in urban planning.
Since urbanization occurs so frequently and across the world, it is important to keep your knowledge up to date. Being aware of new laws and regulations can help you to make accurate planning choices. Though not required in all states, you may also consider earning a certification from the American Institute of Certified Planners.
Urban Planner and Development Degrees—What Degree Is Best?
As mentioned, a bachelor's degree is necessary to get you in the door at entry-level urban planning jobs. A master's degree is necessary if you prefer to move further up in your career and take on roles like an urban planning and development director. Excelsior University's Master of Public Administration (MPA) program can prepare you to become a skilled public service leader who works toward improving your community.
The MPA program can help you master both the personal and the business side of public administration with courses and assignments that show you how to harness information technology, respond to ethical issues, foster constructive collaboration, and more. You can also gain practical experience in honing your presentation skills, developing strategic plans and financial reports, and analyzing data to make strong decisions. This program is an excellent choice if you wish to pursue an urban planning career.
Urban Planning Career Paths
Earning a master's degree can help you obtain a job as an urban planning and development director, but it can also set you up for success in other planning careers. Some of the other types of jobs that you can get with a degree related to urban planning are:
City government planner
Urban consultant planner
Economist
Geographer
Real estate development manager
Planner and analyst for a nonprofit organization
Architectural designer
Land surveyor
Urban planner for municipal law firms
Planner for telecommunication companies
Consultant with an engineering firm
Owning your own consulting firm

According the Bureau of Labor Statistics (BLS), the annual wage for urban and regional planners was $78,500 in May 2021. Employment is expected to grow 4 percent from 2021 to 2031, which is average for all other occupations. According Comparably.com, the annual wage for urban planning and development directors was $139,609, though the salary range is between $125,500 to $173,809.

If a career in urban planning or as a urban planning and development director sounds right for you, consider speaking with an Excelsior University advisor to get started on your education.