Commencement Stories: Brian White, managing life as a full-time father, husband, employee and student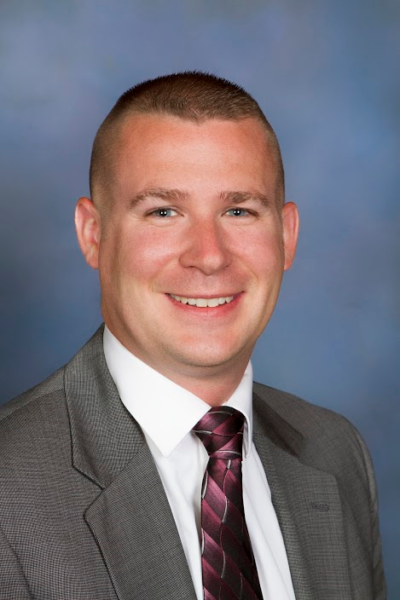 Brian White graduated this year from Excelsior College earning his Master of Science in management. White chose to pursue a master's degree in management to correlate with his experience in the field. "I was missing one very crucial key component to my management style: Education." White lives in Troy, New York with his wife and their twin daughters. He heard about Excelsior College through his wife, who is also a previous graduate. He sat down with Excelsior Life to discuss his educational journey.
Excelsior Life: When did you decide to go back to school? Why did you want to secure a degree?
White: I decided to go back to school in 2005, and start pursing an associate degree that eventually led me to obtaining my master's degree.  I wanted to secure a degree, because of the life and career challenges that were present without having a degree.
Excelsior Life: What programs and/or courses were most influential to you?
White: The most influential courses to me were; Human Resource Management, Mediation, and Business Ethics.
Excelsior Life: Did you face any academic challenges along the way?  How did you overcome?
Absolutely, I had challenges.  As being a father, husband and full time employee I endured many challenges along the way.  The way I overcame them was with the support that I received from my wife. She truly supported me and had to overcompensate for my involvement scholastically.  My wife was there for every class, she deserves special recognition.
Excelsior Life: How do you think your education will position you for life beyond your educational journey? What are your future plans?
White: I believe that with my education, I will be able to provide for our children in a way that I have always wanted to be able too.  A person can provide for their children without an education, however, education makes this much more attainable.
My plans for the future are to mentor and educate others.  I aspire to become a strong leader that focuses on improving the lives of others.
Excelsior Life: Do you think you've been able to apply what you've learned toward your career?
White: Yes I do.  Every day, my education comes into play.
Excelsior Life: What does having this degree mean to you?
White: It means a lot to me.  This was not just a milestone for me, but more importantly for our family.  It showed our children that hard work leads to success.  It gave me confidence and the skills needed to push further in my career.